Hide My IP is a VPN service that has been around since 2006. It is registered to My Privacy Tools, Inc., which is based out of the United States. They user "Smart DNS" instead of OpenVPN.
In this Hide My IP review, we're going to take a look at their proxy options, see if they're using the latest protocol and encryption options like OpenVPN, and see if their network connection will keep your internet privacy safe from prying eyes.
Let's get into it.


General Information
| | |
| --- | --- |
| OVERALL RANK | #51/78 |
| USABILITY | 1/5 |
| ENCRYPTION | DNS Proxy |
| VPN PROTOCOLS | DNS Proxy |
| SPEED | 2/78 |
| NETFLIX | Not working |
| TORRENTING | Allowed |
| LOG FILES/JURISDICTION | Some Logging |
| SUPPORT | Contact Form |
| COST | $2.91/Month |
Hide My IP Pros
You don't stay in business for 12 years in the cyber security field without doing something right. And Hide My IP does quite a bit right.
For starters, it's fast.
Like…really fast! We've only ever seen one other VPN that is faster than it.
It works with torrenting, which is greatly complemented by this application's speed.
To top it all off, we found no leaks whatsoever. This is a quick and airtight service.
So let's celebrate some of the good things that Hide My IP does.
1. No Leaks At All
A leak in a VPN is like a leak in a boat.
Sure, it'll float for a while. But unbeknownst to you, data is seeping out everywhere. Soon, the boat won't be able to keep you afloat.
A DNS leak occurs when an error prevents your internet signal from finding the VPN's tunnel. The tunnel is what transports your activity across the globe to the platform of your choosing. Without the tunnel, you're accessing websites with your real honest-to-goodness IP exposed before the eyes of the NSA and whoever else might be looking for it.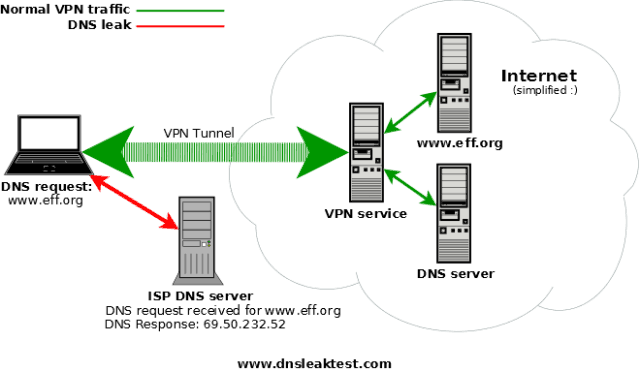 A WebRTC leak is a classic case of a good thing gone bad. WebRTC is a beneficial service that helps browsers create effective real-time communication apps. If that's not a force for good, I don't know what is.
But while WebRTC fights its good fight, it leaves behind an unfortunate side effect. Its APIs that fly out across the web can pull apart a VPNs signal. This strips away your anonymity, shining a bright spotlight on your internet activity and personal information.
That's why every VPN that we review goes through an extensive leak test. We put it through the ringer, testing it six different times to make sure that no DNS or WebRTC leaks are undermining its work.
Hide My IP stood up to our tests.

No DNS/IP leaks:


No IPv4 or IPv6 leaks found: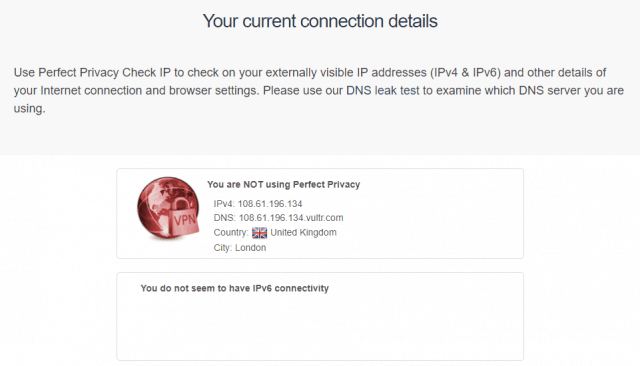 As you can see, it passed with flying colors.
But we're not done yet.
We also put our VPNs through a virus and malware test to ensure that its installation software isn't hiding anything nasty.
We checked for 68 different viruses and it came out completely clean.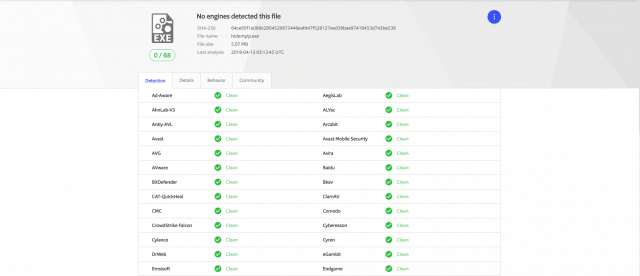 2. One of the Fastest VPNs We've Ever Seen
We've tested 78 different VPNs to date.
This was the second fastest one we've ever seen.
Thankfully, we were starting out with some pretty stellar benchmark speeds. We had a download speed of 97 Mbps and an upload of 53 Mbps.
We tested two of Hide My IP's servers, one in the EU and the other in the US.
Check out our promising results.

EU Speed Test
Ping: 44 ms
Download: 81.46 Mbps (15.8% Slower Than 97 Mbps Benchmark)
Upload: 20.36 Mbps (61.58% Slower Than 53 Mbps Benchmark)
While the upload fell a bit more than we like to see, that download is blazing fast. The US speed test was nearly identical, with a nominal drop in download and a disappointing loss in upload.

US Speed Test
Ping: 113 ms
Download: 81.66 (15.8% Slower Than 97 Mbps Benchmark)
Upload: 19.99 (62.2% Slower Than 53 Mbps Benchmark)
This was a monumental success. The dip in download was so low that most users would have never even noticed it. That's why Hide My IP stands near the very top of our list of the fastest VPNs.
3. Their Users Are Allowed To Use This VPN App for Torrenting
Torrenting is an awesome way to download large files at fast speeds. You actually take little pieces of files from the systems of other users.
It's genius.
It's also dangerous.
You're accessing the systems of other users. In turn, other users are accessing your system. Hackers love to use torrenting websites and programs to gain access to your information. And this isn't a problem that's getting better.
In February of 2018, hackers exploited a weakness in the popular uTorrent service that allowed them to remotely take control of other users' computers.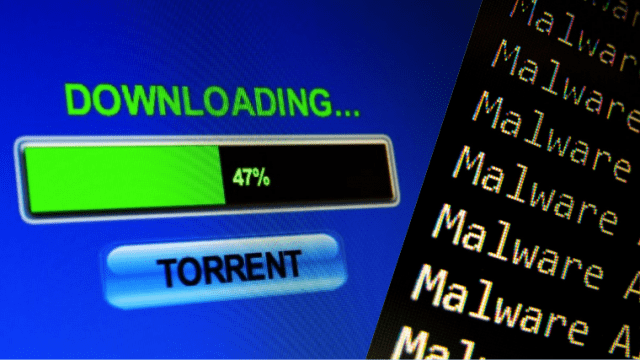 A VPN hides your information from the eyes of cybercriminals. So, one would think that the VPN world would embrace torrenting services.
Some do. But some very much do not.
Many VPNs allow full torrenting capability, but others will restrict or even outright ban the service.
Thankfully, Hide My IP allows for full torrenting, which is a nice feather in its cap.
4. Decent Server Park, Five Connections, Has Kill Switch
A VPNs bag of tricks is its server park. Each country and server within is another choice that the service is offering to you. That's why it's so strange to see some of these VPNs with such tiny little server parks.
Hide My IP's server park is extremely ok. It's not one of the best we've seen. (ExpressVPN has THOUSANDS of servers) But it's also not one of the worst. (HolaVPN has no servers at all and turns your computer into a server for others to access)
Hide My IP has servers in 123 different locations around the world. That's not bad at all and gives their users a respectable number of choices.
It's certainly enough to put it here in the "pro" section.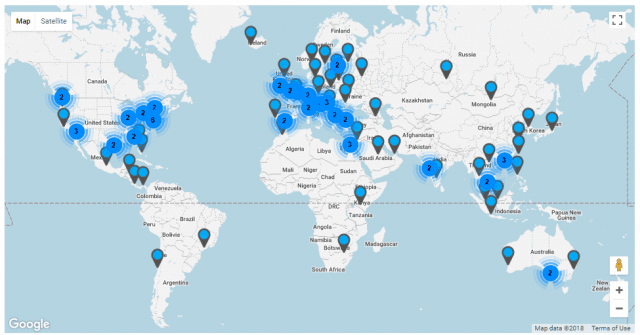 They're in six out of seven continents. (Once penguins get access to wifi I'm sure they'll get Antarctica too!)
Moving on to some of its special features, Hide My IP allows for five simultaneous users as a part of its premium plan.
My favorite feature of Hide My IP, though, is the presence of a built-in Kill Switch. Your kill switch is your best pal through the anonymous web browsing experience. He's constantly watching your back, and looking out for you while you do your thing.
Then, if good old kill switch senses the presence of a DNS or WebRTC leak sneaking up on you while you're unaware, it kills your entire session before any information leaks to your ISP.
5. Impressive Device List
Users today want to watch Geo-blocked video content on multiple devices, so when I see VPNs being so narrow minded as to only allow service on a computer and mobile device, it makes my head hurt.
Thankfully, Hide My IP is not one of them.
It boasts an impressive list of devices, encompassing everything from computers, to mobile, to routers, to smart tv's, streaming devices, and gaming consoles.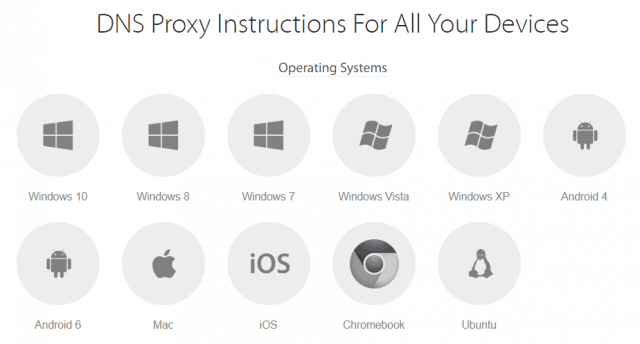 First up, we have our list of computers and mobile devices. It runs on an impressive array of operating systems, even including Chromebook. Also, it's great to see both Android and iOS represented.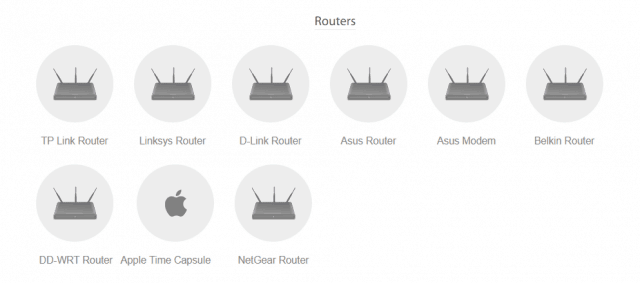 Finally, the cherry on top, we have a bunch of gaming consoles. You have the PlayStation 4, which is a current generation model, and the previous generation in the form of the 360, Wii, and PS3.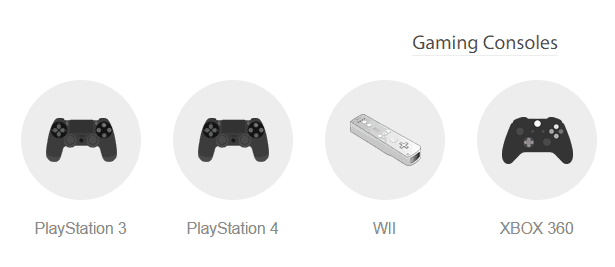 Hide My IP Cons –
Surely you didn't think it was all sun showers and rainbow sprinkles.
There are some incredibly problematic issues at play here.
For starters, Hide My IP seems to think it's alright to log your personal information. A lot of it, too.
Their US jurisdiction puts you in the crosshairs of some dicey espionage alliances that make me question how secure their service truly is.
It also didn't work with Netflix at all, which was a bummer.
But all of that pales before my single biggest issue with this VPN.
It's not really a VPN.
1. Smart DNS Proxy
I've been calling this service a VPN, but that's not actually true. Hide My IP is not a Virtual Private Network. It's a Smart DNS Proxy.
What's the difference?
A Smart DNS Proxy only has to relocate some specific information of your internet signal, where a VPN funnels everything through a VPN tunnel.
Some of the benefits of that include increased speed and compatibility with more devices. What you lose is a lot of security.
Most VPNs are using military grade systems, including OpenVPN, the most sophisticated VPN protocol on the planet. This open sourced system is an ongoing labor of love on behalf of the entire cybersecurity community.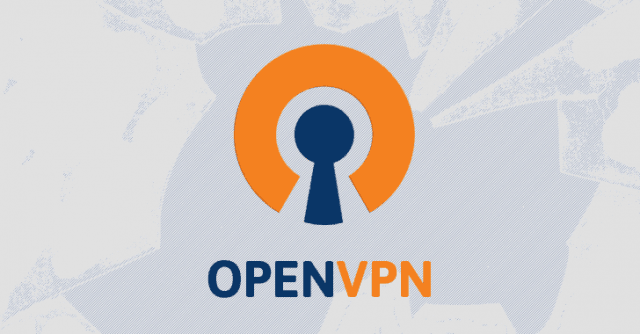 Most OpenVPN systems run AES-256 encryption, which has yet to be cracked by the NSA or any known supercomputer.
That's some next level, ironclad, indestructible armor.
With a Smart DNS Proxy, you're giving most of that up. I don't know about you but I'd rather be moderately fast and protected than lightning fast and exposed.
2. Logs Personal Information
If a VPN is logging any information about your activities or your personal data then you should not be using it.
The entire point of anonymous web browsing is to browse the web anonymously. That's invisible to everyone. Not everyone except for your VPN provider.
On their frequently asked questions page, Hide My IP was quick to state that they do not log.
But when I dug into their privacy policy I found that while they're not keeping logs of your web activity, they are holding onto an alarming amount of personal information.

That's a lot of data. They also are saying in one of these points that they log your use or access of their products, services, websites, or network. That sounds like activity logging to me.
But what are they going to do with my information?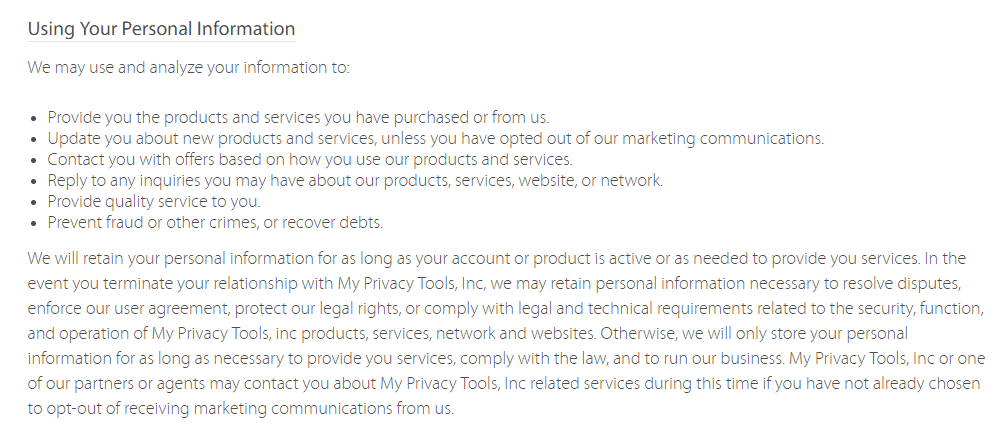 So they're going to use it to bother me. Awesome.
Also, please note that they're keeping information on you forever. It's not just gone once you leave their service. If you've ever communicated with them, they've got your name and email.
Hold onto your butts, it gets so much worse.

I found this lovely nugget on their Terms of Service page.
Essentially they're like, "we keep no logs of your activity….except for the logs of your activity that we keep and will give to the government if they tell us to."
I feel like every time this company tells me it's not logging my information their website code is digitally winking at me in a conspiratorial manner.
Utterly awful.
3. US Jurisdiction (Within 5 Eyes Alliance)
You know how everyone thinks that the government of the world have shady alliances where they spy on their people and share that information with one another?
Well, that's true.
It's called the 5 Eyes Surveillance Alliance and it's an agreement entered into between The United States, Canada, the UK, Australia, and New Zealand.
So, what does this mean for Hide My IP?
It means that if Uncle Sam demands your information, Hide My IP will pony it right up. They don't have a choice. Then, the US will share that information with four foreign governments.
4. No Netflix Functionality
Hey, want to watch Netflix on your VPN?
Well, you can't! Because Netflix hates VPNs.
A VPN used to be the best way to stream blocked Netflix content from other countries. Then, one day Netflix decided that it did not like this unregulated use of its system.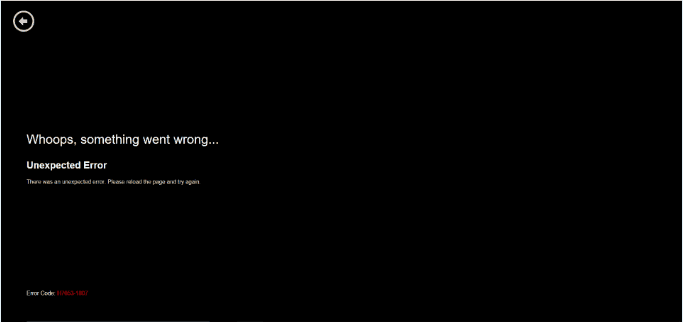 Thus the Netflix black screen of doom was born.
The streaming company uses one of the most advanced VPN and Proxy blocking systems known to man, so it's no wonder that it's very effective.
The VPN community was outraged. How did Netflix react?
They did not care. At all.
"It's a very small but quite vocal minority," Netflix CEO Reed Hastings said during a company earnings call. "So it's really inconsequential to us."
Still, some VPNs have the right stuff to squeak past Netflix's ban. Hide All IP is sadly not one of them.
We tested five of its servers and none of them worked with Netflix.
If you are looking for a service that lets your stream blocked Netflix content, check out our list of the top VPNs that work with Netflix.
5. Limited Customer Support Hours
Hide My IP has customer service. There's a phone number, a chat feature, a ticketing form. And they man it… between the hours of 9 a.m. and 4 p.m. Monday through Friday.

You know, during that slow time where everyone has a bunch of downtime to browse with their VPN.
That was obviously sarcasm. There's really no point in having customer support only during a time when most of your customer base is at work and not using your product.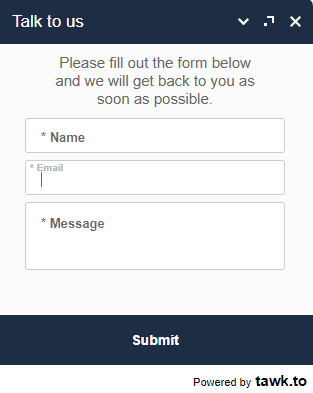 This chat feature was offline, so I used it to send them a message asking about their encryption and VPN tunneling protocols, or lack thereof.
I have yet to hear back over the course of several days now.
6. Lagging, Buggy Hands-on Test
My hands-on test of this product did not go well.
The download was easy enough. I was able to grab the windows version from their website.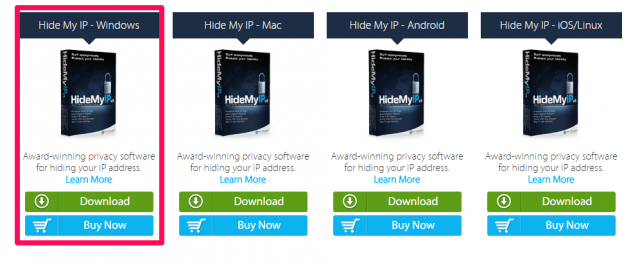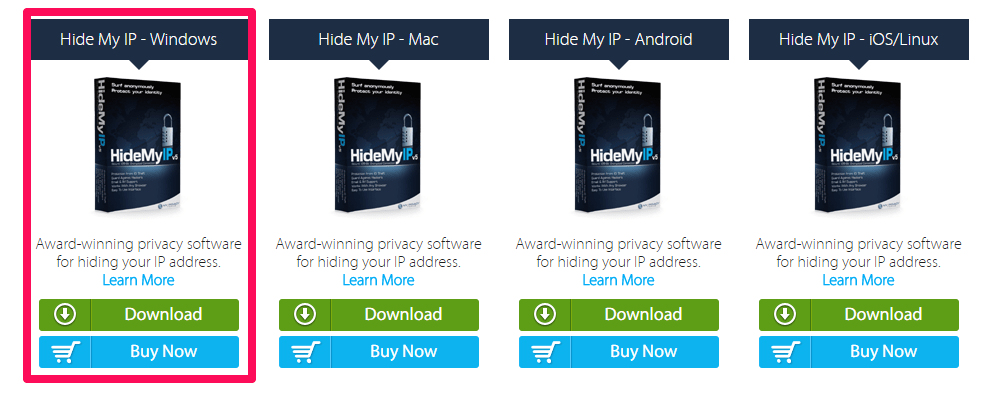 Within 30 seconds I was selecting my language.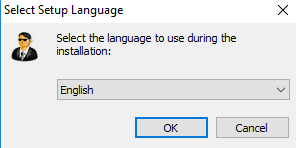 Then, I had to accept their license agreement.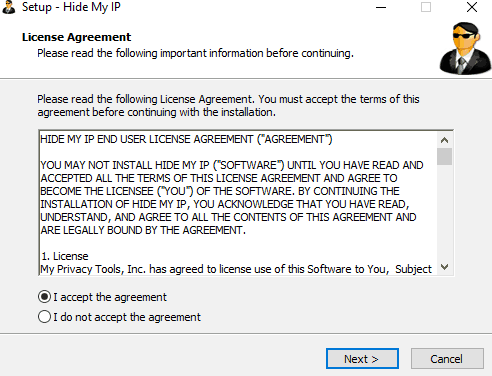 All in all, the installation process took well under a minute.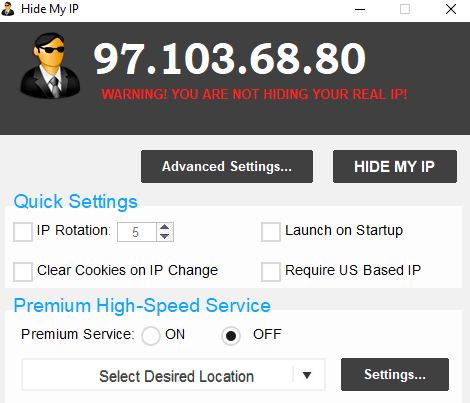 This is what the app looks like on a desktop. It's a little muddled. Not very aesthetically pleasing. But a VPN isn't here to be pretty, it's here to hide my IP.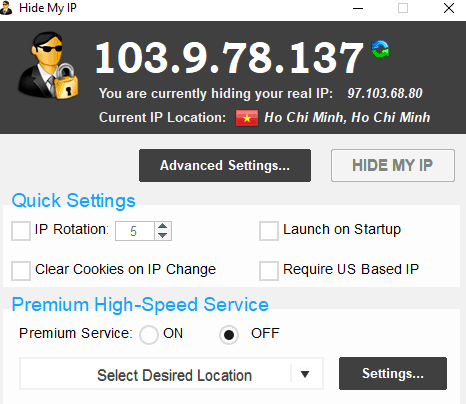 I connected to this server in Ho Chi Minh. All seemed to be going well. Then I tried to access a website and the world ended.
I couldn't do anything. I typed in YouTube and it froze. I typed in another site that didn't feature video and that froze. I logged out and switched servers but I was still having the exact same problem.
After five minutes of trying to make anything happen, I gave up and logged out.
Hide My IP Costs, Plans, and Payment Options
All new users can try Hide My IP out for a free seven day trial. You can access the trial right away by downloading the desktop app.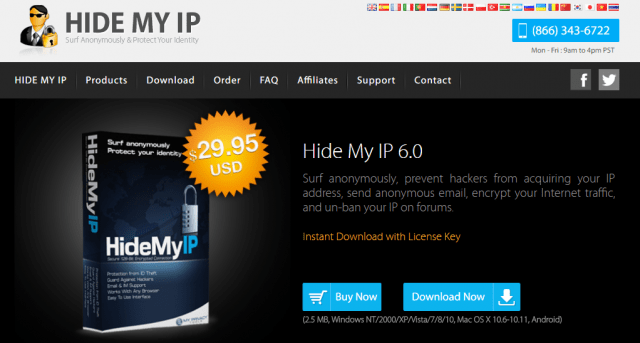 Their paid standard service costs $29.95. This is one year of service, with a license code that never expires.

Their premium service is a little harder to find. I wasn't able to access it from the main page of their site, which was super odd.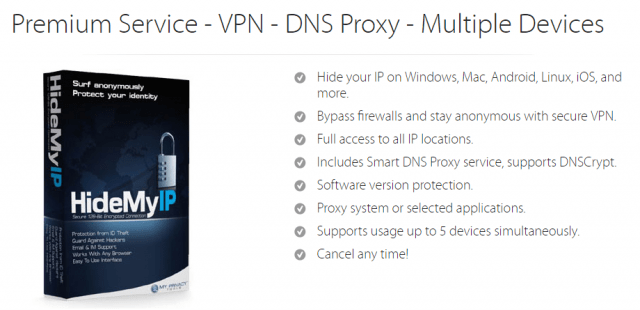 This is the version that allows you to connect up to five devices. The pricing structure on it is wacky, though.

Usually, when you make the commitment for a whole year you have a substantial percentage of savings. Here, the monthly difference between an entire year and a month to month cancel anytime service is only four cents. So my grand total savings for a year of commitment comes out to 48 cents.
February 2019 update: Pricing has been adjusted compared to the last time I reviewed it. The Premium Monthly plan now costs $4.95 per month.

There are a bunch of different payment options. They're taking Visa, Mastercard, and PayPal, which is pretty standard.
I do love when VPNs allow you to use Bitcoin and other cryptocurrencies as a form of payment though. It's like an extra anonymous cherry on top of what's supposed to be a secure experience. So, bravo on that one, Hide My IP.
February 2019 update: They now accept two popular cryptocurrencies: Bitcoin and Litecoin.
All sales come with a 30-day money-back guarantee. Based on our test, you might need that.
Do We Recommend This VPN?
No.
It started off great, and I really wanted to like it. Their speed tests, their lack of leaks, the torrenting, the kill switch, I wanted to throw a parade for this product.
Then came the cons list.
Their logging policy is scary levels of shady. One look at that was enough to shatter my trust in this company forever. What's more, there's the issue of the surveillance alliances. That's not something to take lightly.
Then no Netflix, the part-time customer service, and my horrible hands-on test with them sent this product into a nosedive.
Out of the 78 VPNs that we've reviewed, we rank Hide My IP at number 51.
Add your own Hide My IP VPN review
No user reviews for Hide My IP VPN