As of 2019, NordVPN offers its new customers the following coupons and discounts for their users:
Whichever option you choose, you should be able to save anywhere between 41% to 75%.
If you're still unsure whether you should choose NordVPN, don't hesitate to read this review. In a nutshell, we found NordVPN secure and private (hence it ranks #1 in our top 10 list).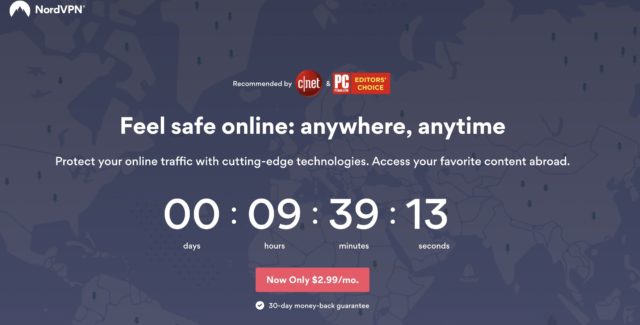 NordVPN 3-Year Offer 75% OFF ($2.99/mo)
NordVPN's most popular discount/coupon offer is their $2.99/mo offer where you need to pay 3 years (or 36-months) upfront with a total of $107.55.
Compared to their regular, monthly plan, you are able to save 75% or $300 over a period of 3 years.

Click here to activate 3-year coupon.
NordVPN 2-Year Offer 66% OFF ($3.99/mo)
Another popular coupon is their $3.99/mo offer for 2 years. You'd need to pay 24-months upfront and the total cost will be $95.75.
Compared to their monthly plan, you are able to save 66% or $190 over a period of 2 years.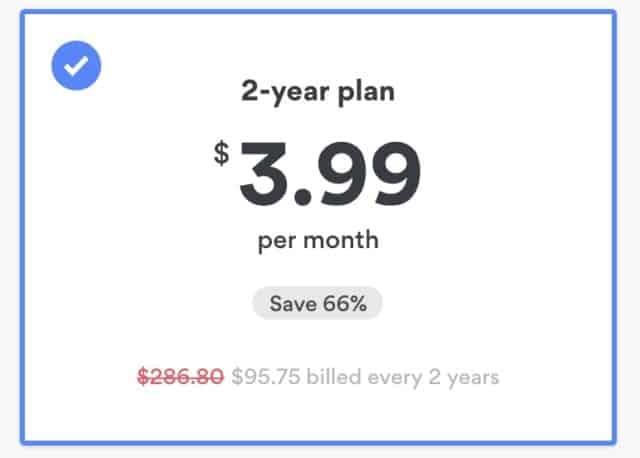 Click here to activate 2-year coupon.
NordVPN 1-Year Offer 41% Discount ($6.99/mo)
If you don't want to use NordVPN for more than a year then it's wise to get their yearly plan for $83.88.
Compared to their monthly plan, your savings will be 41% or $59.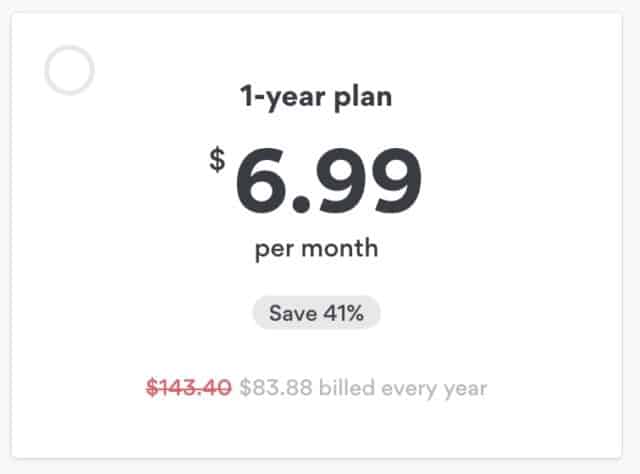 Click here to activate 1-year coupon.
NordVPN 7-Day Free Trial Coupon
NordVPN also offers 7-day unlimited free trial.
Duration of trial: 7 days
Credit card needed: Yes
Number of servers in original plan: 5,200+
Number of servers in trial plan: 5,200+
Data cap: Unlimited
Renewal period after trial: Monthly/6-months/1-year/2-years
Renewal price after trial: $2.99 – $11.95 per month depending on renewal duration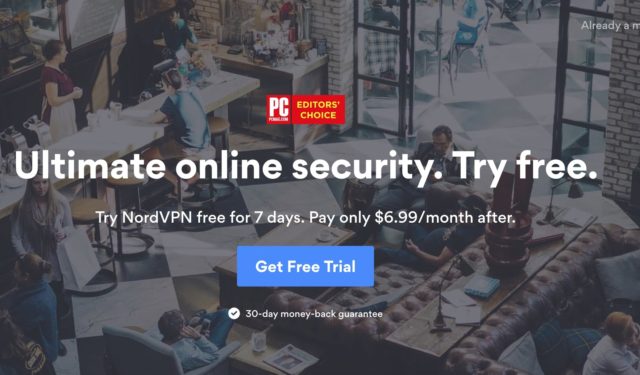 Click here to activate free trial coupon.
NordVPN Coupon Refund Policy & Payment Options
NordVPN's one, two and three-year deals can be purchased using a number of different payment options.
For starters, you can use:
Credit Cards (Visa, Mastercard, Discover or American Express)
Bitcoin
AliPay
GiroPay
Sofort Banking
NordVPN also comes with a 30-day money back guarantee, and that extends to this offer as well. You can read their full refund policy below.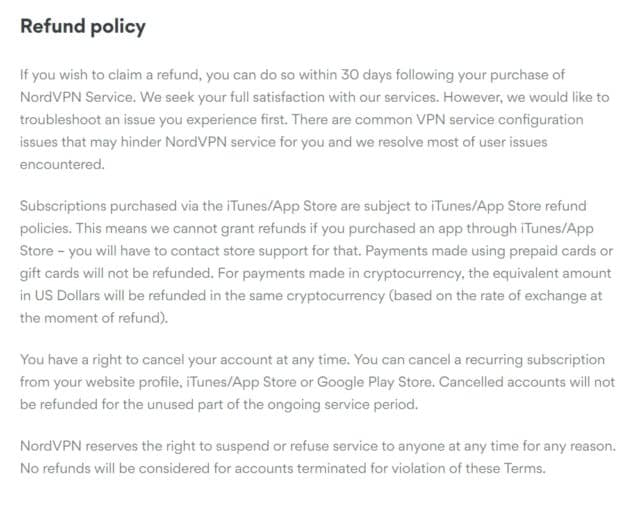 It's a fairly encompassing policy, even including a refund on cryptocurrency transactions. Most other VPNs won't hesitate to stiff anonymous buyers. Very rare.
Be aware that refund often takes 30 days to proceed.
As of now, PayPal is not available for NordVPN.
Get NordVPN At a Special Discounted Price Here