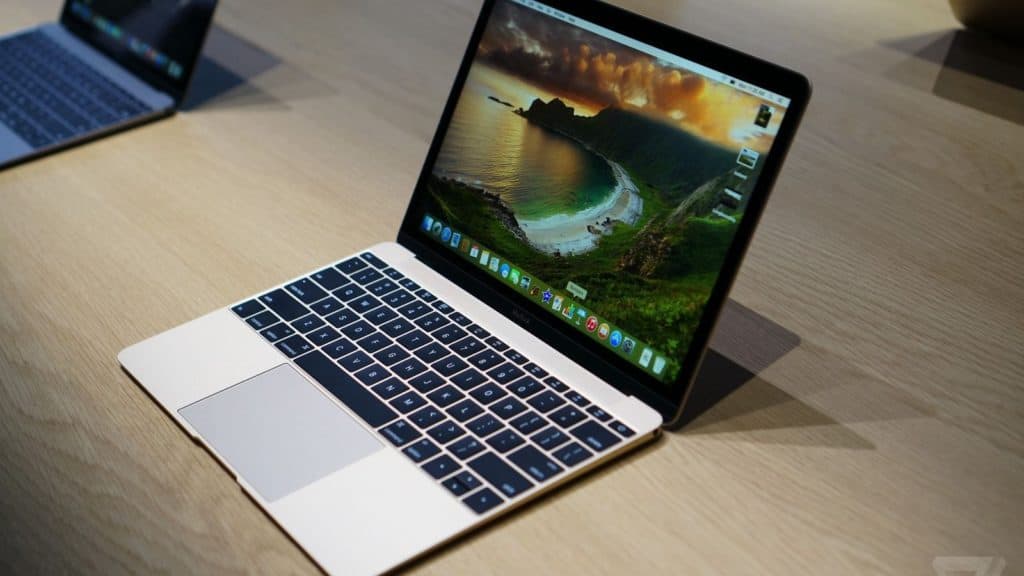 "But Mac's don't get hacked!"
Quotes every uber-nerd, Apple fanboy, ever.
Except here's the thing.
It does happen. More often than you think.
Stuff still slips through the cracks, despite the usually-dependable 'closed platform' keeping most junk at bay. And it can leave Mac users vulnerable to some of the most basic hacks in the book.
Here's why you need one of these best VPNs for Mac (to protect your data 24/7/365 or keep yourself fully anonymous on the Interwebs).
Mac OS X Security (Why VPN is Important)
While vastly superior to Windows, the Apple-made Mac OS X is often in the news due to a large amount of vulnerabilities and remote exploit issues. Apple is often too slow to respond to the fast-paced environment of hacker networks which adds to the problem.
In early 2017, Wikileaks released the largest till date CIA leak, containing 8,761 secret documents. The leak, codenamed Vault7, revealed a staggering amount of CIA behind-the-scenes hacking innovations, processes and departments.
One of which, the MDB (Mobile Development Branch), was tasked with finding and exploiting Apple vulnerabilities. Safe to say, the last thing we want to happen is for the CIA to spy on us.
With so many  ransomware disasters & thousands of personal data breaches, 2017 has been a year of cybersecurity awakening.
It's time we took our online security seriously and into our own hands. It's time we adopted the practice of using a virtual private network for each and every bit of online browsing.
Today, I will guide you along, as we decipher the intricacies of Mac OS X specific VPNs and which service is best suited to protect our sensitive data.
Important VPN Factors for Mac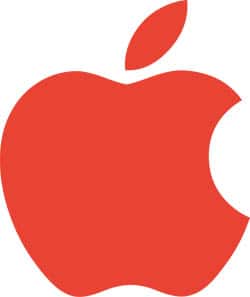 Here at TheBestVPN.com we always have several VPN studies running at the same time. We test VPNS hundreds of times each and every month. Seeing as how each study is testing a different specific VPN use, we come up with different ranking algorithms and allocate different weights to each testing criteria.
These are the global testing factors:
Safety
Connection Speed
Compatibility
Usability
These four pillars remain largely unchanged and can quickly and adequately help us form an educated opinion on any VPN service.
Once those four criteria are taking care of, we delve in deeper and invest our time in testing the details. Those small things that make or break a service. Here is where we let ourselves lose and dig deep into the nuances of a VPN provider and figure out just how useful they are for different purposes.
5 Best VPNs for Macbook (OS X & Above)
---
| VPN Service | Lion | Mountain Lion | Mavericks | Yosemite | El Capitan | Sierra |
| --- | --- | --- | --- | --- | --- | --- |
| 1. ExpressVPN | | | | | | |
| 2. IPVanish | | | | | | |
| 3. PrivateInternetAccess | | | | | | |
| 4. VyprVPN | | | | | | |
| 5. Buffered | | | | | | |
#1. ExpressVPN – Best Macbook VPN
---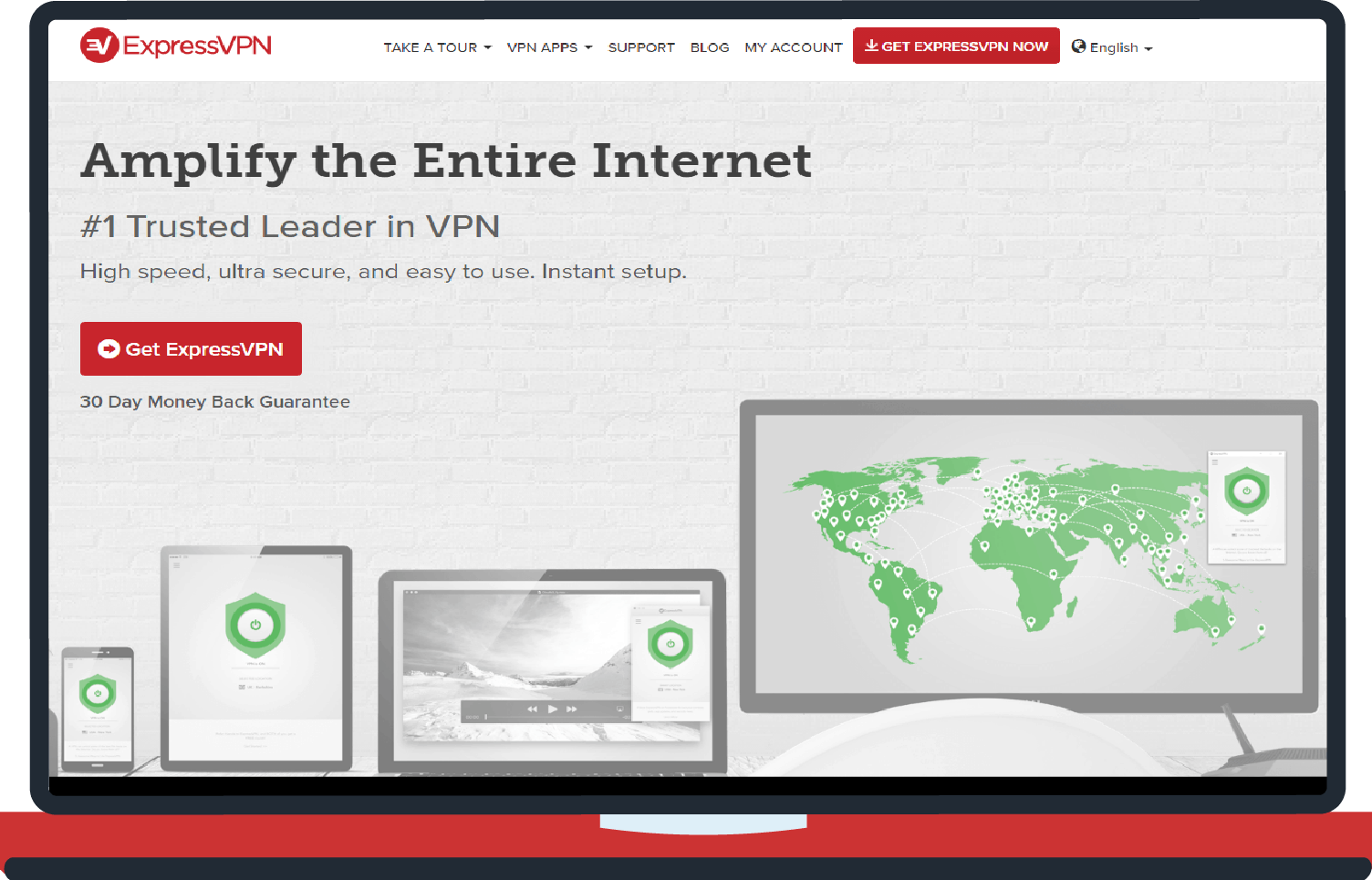 Bar none, ExpressVPN is the single Best VPN for Macbooks and macOS!
They are the only top VPN, along with IPVanish, to have gone through the trouble of developing clients for versions of Mac OS as old as Lion. Full compatibility baby, here we go!
ExpressVPN has a "zero-logging" policy, which means your traffic through their network is 100% secured, even from them. They don't log anything you do on their servers.
ExpressVPN also leads the race with Formula 1 level speeds – connection speeds. With download readings of 83Mbps and 60Mbps for EU & US servers respectively, ExpressVPN is by far one of the most efficient and fast VPN providers in the world.
They offer over 145 server locations in 94 countries around the world. With unlimited speeds and server switches, you can choose to connect from anywhere in the world.
When it comes to support, you can rely on ExpressVPN all day and night. No, literally. They are there for your 24/7/365 via live chat support. No need for lengthy waits and cumbersome email responses. Lightning quick support, anytime you want!
If that wasn't enough, ExpressVPN leads with the single best VPN client you could hope for. Designed to perfection, you will never be confused or experience any issues with their super simple and minimalistic VPN connection client.
There is no question, ExpressVPN is hands down the best VPN for your Macbook. Unbelievable speeds, huge choice of servers, supper awesome support and simple connection experience. What more could we possibly ask for?
Oh, by the way, the boys over at PCMag and TechRadar agree with us and have named ExpressVPN their #1 VPN service as well!
DL SPEED (EU)
UL SPEED (EU)
DL SPEED (US)
UL SPEED (US)
COST
SUPPORT
DEVICES
USABILITY & RATING

83.15 mbps

35.18 mbps

60.04 mbps

30.41 mbps

$8.32 /mo
Live Chat 24/7
Lion, Mountain Lion, Mavericks, Yosemite, El Capitan, Sierra

★★★★★

best overall
#2. IPVanish
---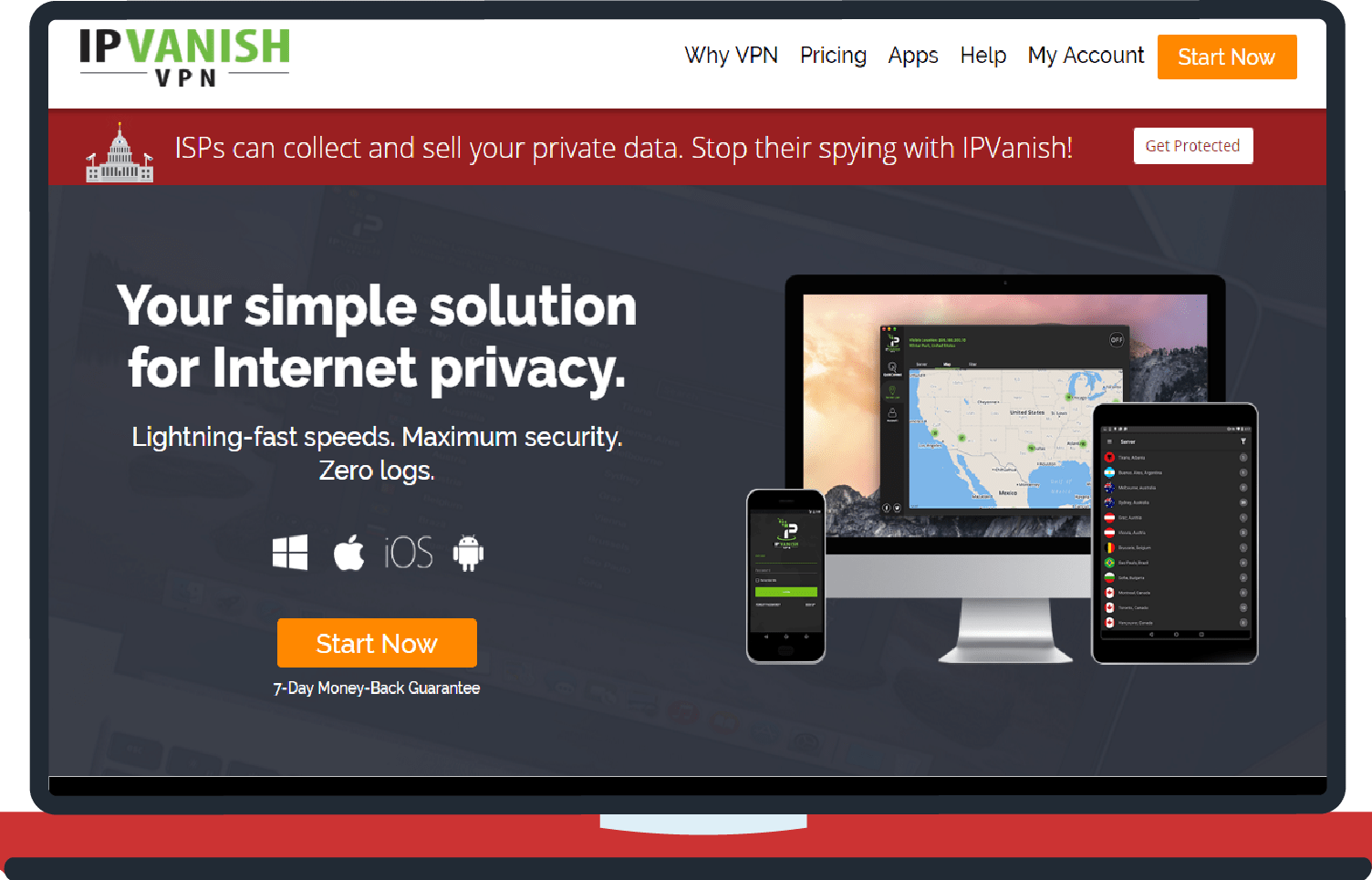 IPVanish is often touted as one of the best VPN providers in the world. We agree!
IPVanish joins ExpressVPN as the only two VPN providers who offer Mac OS apps for all versions of the Macbook operating system. From Lion to Sierra!
IPVanish, similar to ExpressVPN, have an iron-clad No Logging Policy, which protects your data from everybody in the world, as they will never log what you're up to.
Best way to protect your data? By not keeping records!
Additionally, IPVanish have posted some of the single best connection speeds in the EU – 83Mbps! They have had recent difficulties of their US servers matching those, but we are sure the boys will figure it out soon!
Speaking of servers, IPVanish  has 750+ VPN servers in 60+ countries! With unlimited switches, you can truly take advantage of their immense inventory and browse the web/torrent from everywhere in the world!
We wouldn't be TheBestVPN.com if we weren't 100% honest with you. There are a few minor quirks, you'll have to deal with when using IPVanish.
Firstly, you'll have to restart your system after the initial setup, which is always annoying. Second, there are actually too many features their connection client comes with. This clutters the whole system and makes simple connection cumbersome.
Then again, their 22% savings over ExpressVPN may well be worth it, especially for a service so renowned as IPVanish!
| DL SPEED (EU) | UL SPEED (EU) | DL SPEED (US) | UL SPEED (US) | COST | SUPPORT | DEVICES | USABILITY & RATING |
| --- | --- | --- | --- | --- | --- | --- | --- |
| 82.67 mbps | 43.19 mbps | 34.71 mbps | 24.72 mbps | $6.49 /mo | Live Chat 24/7 | Lion, Mountain Lion, Mavericks, Yosemite, El Capitan, Sierra | ★★★★ |
Read our IPVanish Review 750+ VPN servers in 60+ countries
#3. Private Internet Access
---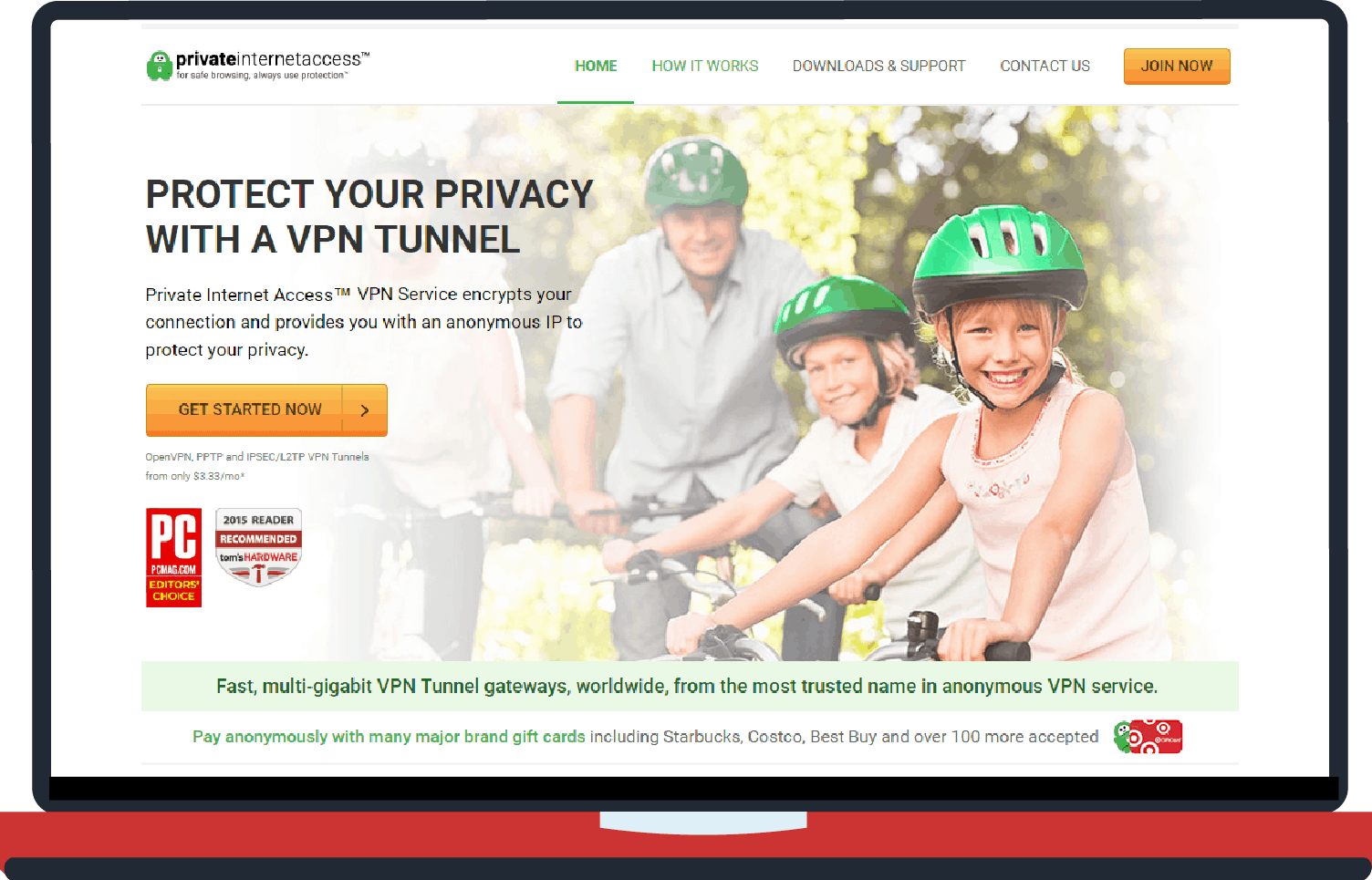 Private Internet Access (a.k.a. PIA) is hands down the single most well-known VPN provider in the world. Used by professionals and newcomers alike, PIA has many things going for them!
They didn't do bad with Macbook compatibility either – everything Mountain Lion and afterwards is fully supported.
Let's get it straight, there are two things that make PIA so incredible.
Rock bottom prices & Connection speeds.
At only $3.33/month with their biggest package, there is no denying that PIA kicks everybody's but when it comes to price competitiveness. You simply won't find anybody cheaper, offering you…
Amazing connection speeds. 84Mbps (EU) and 78Mbps (USA) download speeds, are not just incredible – they are darn hard to beat. Impossible even!
Package all of that with a 0 logging policy and you have yourself a winner, and boy have PIA won the hearts of cybersecurity specialists and privacy nuts around the world.
But is PIA right for everybody else? Well, here's the thing.
PIA isn't exactly what you would call user friendly. They do not offer any live chat support at all, opting for a ticket system. While this may be more than enough for networking PHD's who will never have any questions, it's not exactly optimal for your beginner.
Also, don't expect any beginner friendly features from PIA.
Lastly, due to their pricing, PIA has long been plagued by, at time, severe stability issues. In our tests, our connection would drop every few hours for a minute or two. Definitely not something we like to see or recommend.
| DL SPEED (EU) | UL SPEED (EU) | DL SPEED (US) | UL SPEED (US) | COST | SUPPORT | DEVICES | USABILITY & RATING |
| --- | --- | --- | --- | --- | --- | --- | --- |
| 84.46 mbps | 40.30 mbps | 77.56 mbps | 36.75 mbps | $3.33 /mo | Tickets | Mountain Lion, Mavericks, Yosemite, El Capitan, Sierra | ★★★★★ |
#4. VyprVPN
---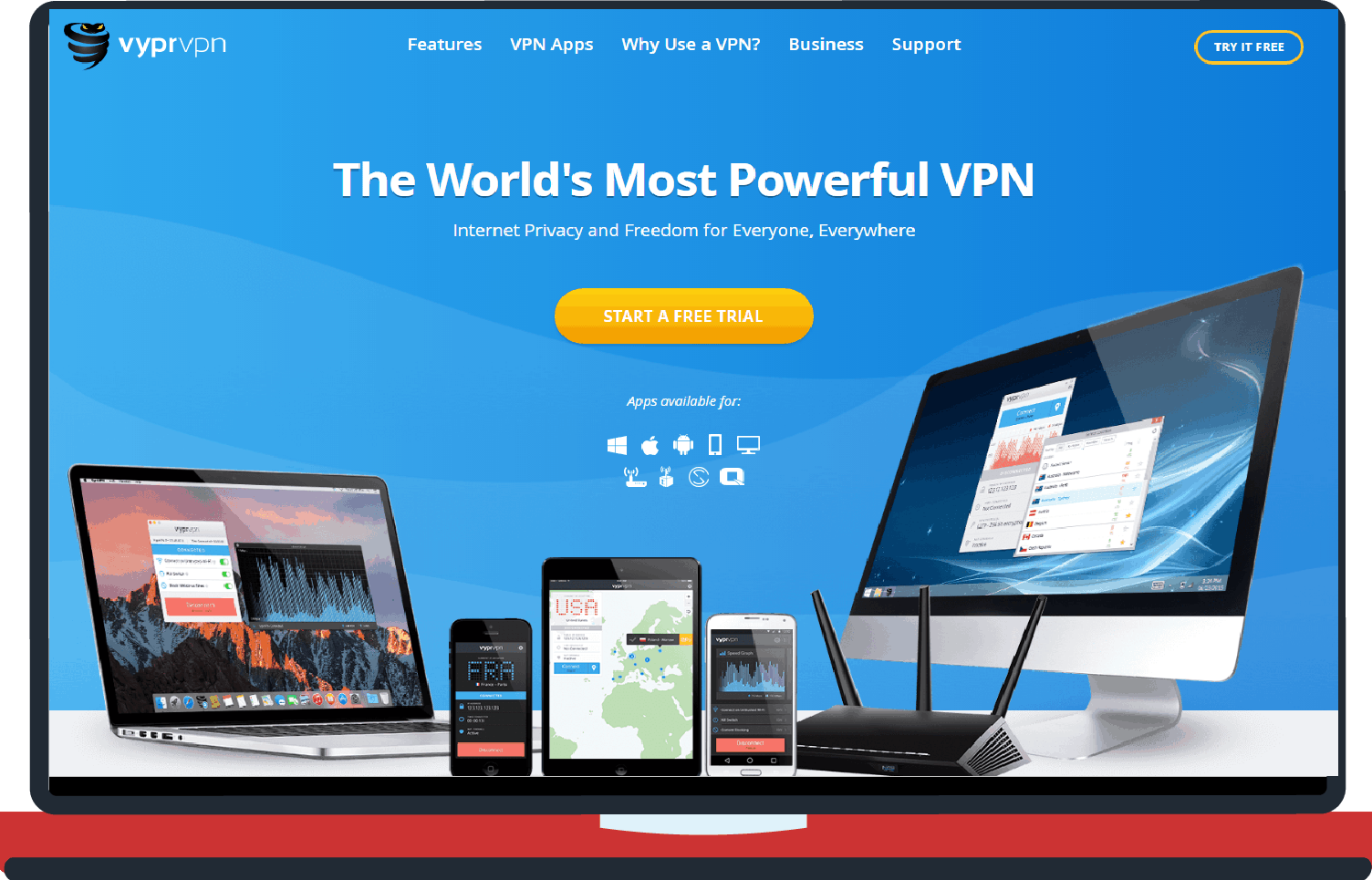 VyprVPN is one of our favorite VPN services, especially for newbies, because they offer a 3 day Free trial for you to test out their services – with no risk at all!
VyprVPN assures that no one will ever know what you're up to with their 0 logging policy – not even them.
VyprVPN are one of the very few services that claim to host their own servers and DNS. This apparently enables them to offer you exceptional service for cheaper than usual.
Efen so, we can't put VyprVPN on a podium, simlpy because their Mac compatibility is somewhat lackluster and covers only the main Mac OS Versions – Mavericks and later.
If you're still on any Lion version, VyprVPN doesn't have an app for you and you'll have to opt for a manual connection instead.
Back to their performance, VyprVPN offers you over 700 servers in 70 locations around the world! That's pretty incredible and one of the biggest range of servers offered by a VPN provider.
Vypr also impresses with incredible download speeds, 74Mbps for Europe and 51Mbps for the US. Seems like them owning their own servers is paying off just nicely!
When it comes to their support, they are there to save the day 24/7 via their live chat. Expected, but always appreciated!
They have two big-ish drawbacks, however.
The initial setup may take a while and isn't as straightforward as we would like it to be. No biggie, we can understand that.
However, don't ever try to torrent via VyprVPN!
VyprVPN is super strict and prohibits any and all kind of torrenting via their network. This is due to the fact that they mainly market B2B (Business To Business) and have an obligation to be more strict when it comes to IP.
Unfortunately, as awesome as their service is, this can often be a dealbeaker for many VPN users.
| DL SPEED (EU) | UL SPEED (EU) | DL SPEED (US) | UL SPEED (US) | COST | SUPPORT | DEVICES | USABILITY & RATING |
| --- | --- | --- | --- | --- | --- | --- | --- |
| 74.48 mbps | 35.88 mbps | 51.09 mbps | 3.17 mbps | $5.00 /mo | Live Chat 24/7 | Mavericks, Yosemite, El Capitan, Sierra | ★★★ |
#5. Buffered VPN
---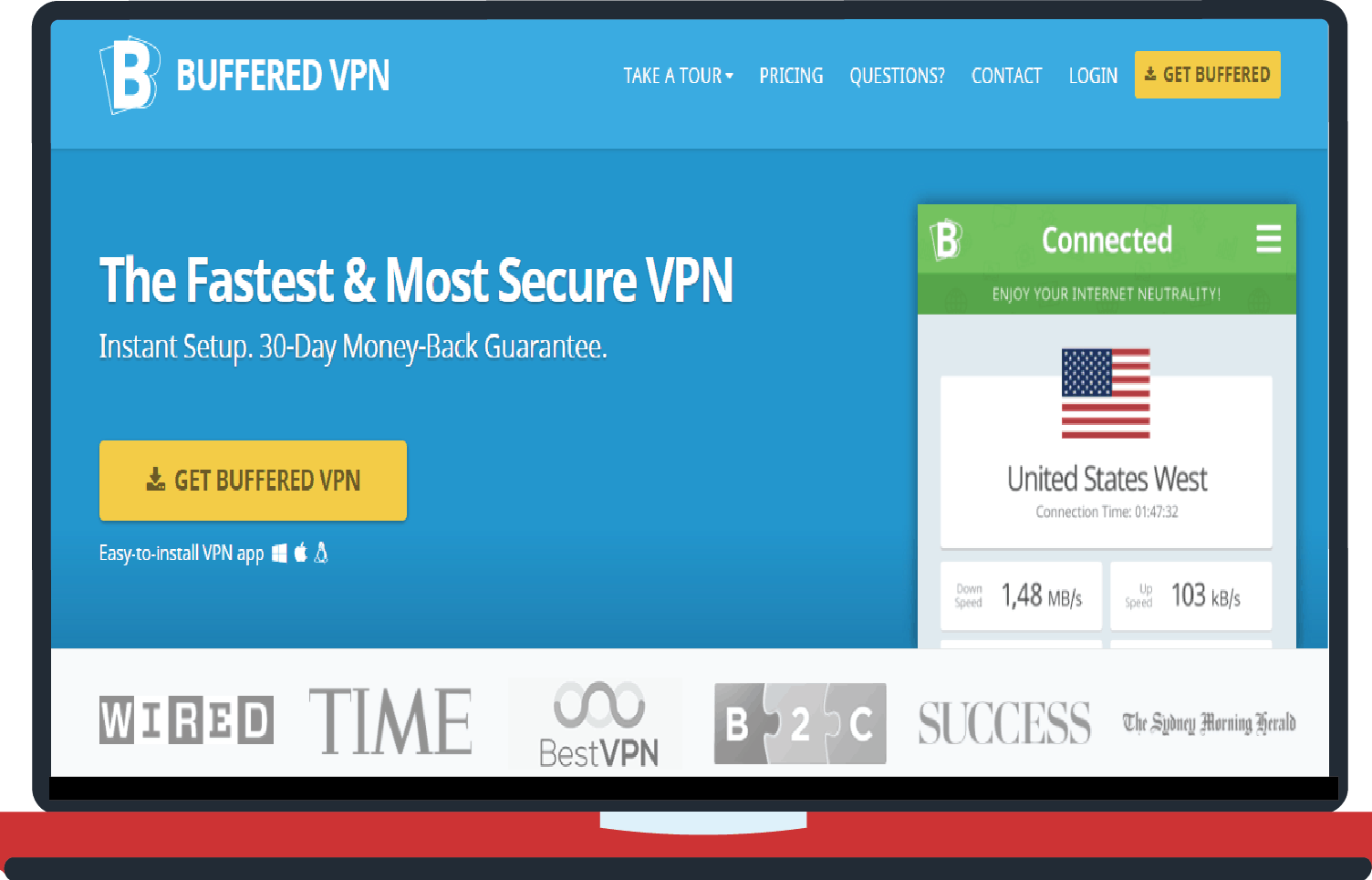 Buffered is a VPN company started by 3 Hungarian tech-magicians, who were unhappy with the competition.
The service similar to VyprVPN, offers their Mac OS VPN app for versions Mavericks and higher. If you're using Lion or Mountain Lion, Buffered is not for you.
Buffered have many things going for them. Similar to any top VPN provider, the first and foremost assurance is done via a no-logging policy. Your data is kept encrypted at all times and is not tracked by Buffered whatsoever.
Buffered has a super helpful support team, which is available for you 24 hours a day, 7 days a week. Any question you may have for them, they can answer. Their live chat is there for you, whenever you need them!
Their server availability is unfortunately not as bombastic as many other competitors. As of now, Buffered offers server locations in 37 countries. This number is ever-growing, however, and Buffered is expanding rapidly!
Connection speeds are, admittedly, not as amazing as the top contenders. Buffered comes in at an average DL speed of around 50Mbps. Ahead of the competition, but not that much.
Buffered was incredibly impressive with their connection stability. While our connection dropped often with other tested VPNs (PIA, looking at you), we never experienced a connection drop with Buffered. Not even once! 10/10!
Their app isn't as straightforward as we'd like it to be, but it's not rocket science either. You'll get the hang of it soon enough!
They do have aggressive pricing, which we aren't too keen on. They come in at just below what ExpressVPN charges for a clearly superior product.
| DL SPEED (EU) | UL SPEED (EU) | DL SPEED (US) | UL SPEED (US) | COST | SUPPORT | DEVICES | USABILITY & RATING |
| --- | --- | --- | --- | --- | --- | --- | --- |
| 46.78 mbps | 46.65 mbps | 51.49 mbps | 35.38 mbps | $8.25 /mo | Live Chat 24/7 | Mavericks, Yosemite, El Capitan, Sierra | ★★★★ |
Mac OS X Compatibility
As operating systems are updated, they are changed to the core. These fundamental alterations very often lead to obsolete apps, developed for the previous versions. Yes, this means that developers have to re-program their apps to function with each and every newly released iteration of an operating system.
| Operating System | Market Share |
| --- | --- |
| 10.12 Sierra | 52% |
| 10.11 El Capitan | 24% |
| 10.10 Yosemite | 16% |
| 10.9 Mavericks | 4% |
| 10.8 Mountain Lion | 1% |
| 10.7 Lion | 2% |
| Older | <1% |
In simpler terms, apps programmed for Yosemite, may not work on Sierra.
In a perfect world, every VPN provider would have different apps for each and every Macbook operating system. Unfortunately, reality looks different.
This is exactly what we looked for.
During the research phase of this study, we were surprised to find just how few versions our favorite VPN providers support.
Check out the Market share breakdown on the right, showing you the distribution as of June 1st 2017. We were mainly looking for VPN services supporting Mavericks and older, as those are often unsupported.
Conclusion – ExpressVPN for Macbook
Apple is taking over the world of technology by STORM. With double digit year-on-year growths, Macbook users are poised to become the target of hackers and cyber no-gooders.
It's up to us to ensure our browsing history remains private and isn't sold to the highest bidder by our ISP!
Not using a VPN in 2017 is akin to leaving your brand new car unlocked in the streets of Rome.
Sure that's a smart idea?
Of course not!
And hey, if you're not ready to pull the trigger, take advantage of these awesome offers:
ExpressVPN will give you a no-questions-asked 30 day money back guarantee
VyprVPN will provide you a 3 day FREE trial to test their services.
Happy now?
For the price of a pizza you can have the piece of mind that your & your family's data is protected.
P.S. What VPN Software have you used for Macbooks? Leave a comment below.