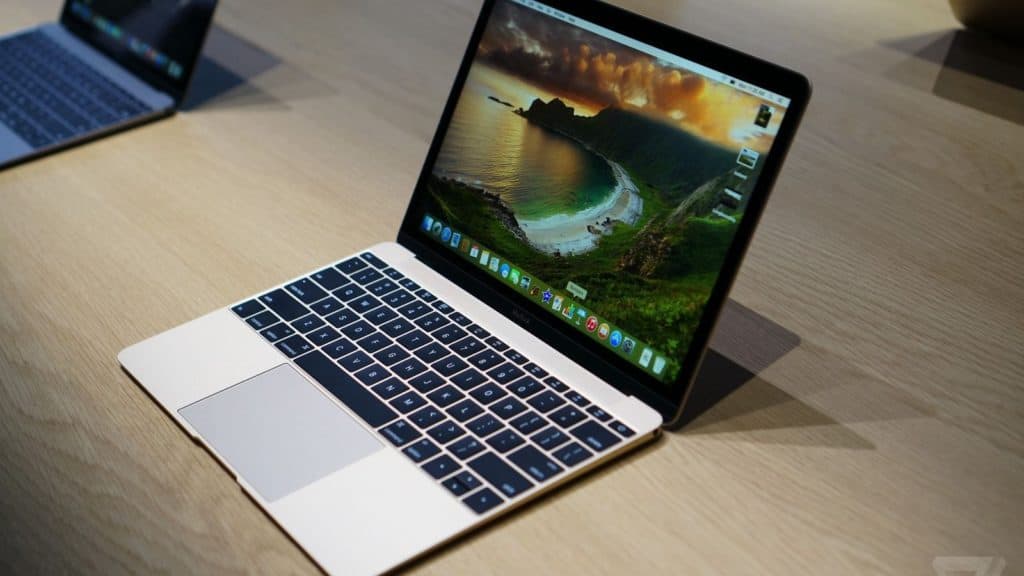 "But Mac's don't get hacked!"
Quotes every uber-nerd, Apple fanboy, ever.
Except here's the thing.
It does happen. More often than you think.
Stuff still slips through the cracks, despite the usually-dependable 'closed platform' keeping most junk at bay. And it can leave Mac users vulnerable to some of the most basic hacks in the book.
Here's why you need one of these best VPNs for Mac (to protect your data 24/7/365 or keep yourself fully anonymous on the Interwebs).
1. ExpressVPN
By far, the best VPN service for the Macbook is ExpressVPN. Located in 87 different countries, with 136 servers around the globe, you can bypass censorship laws and remain anonymous on Safari with ExpressVPN on your Macbook anywhere you go.
For the Mac, the standard protocol offered by this service is the OpenVPN protocol, one of the most secure protocols available with 256-bit encryption.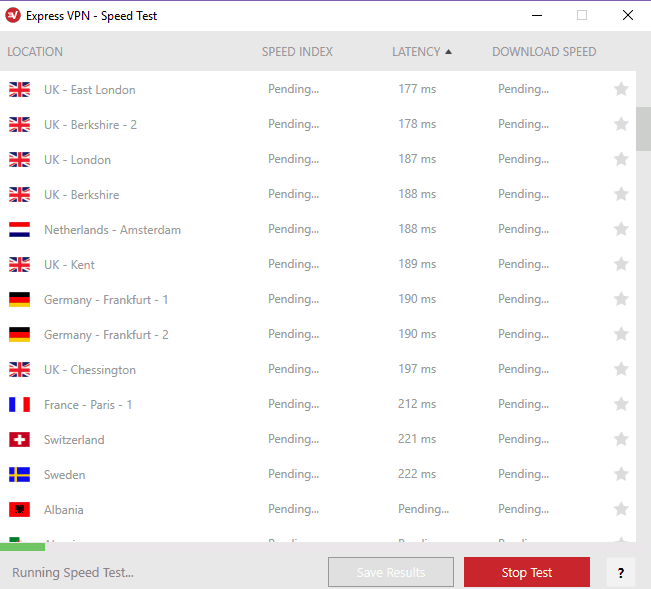 With the free 30 day money back guarantee you can try out this service risk free. ExpressVPN runs a little on the more expensive side when comparing VPN services, but you can't put a price on your security when browsing the internet.
If you experience any problems while using this service, ExpressVPN has representatives available via live chat around the clock to help you out. They pride themselves on their customer service and it really shows.
Maybe you're looking for the fastest VPN service for your streaming needs, and with the built in speed test you can see for yourself which servers are moving the fastest and connect in just seconds. Switching servers is made so easy because of their user friendly app.
If your connection drops out at any time, there is a kill switch feature that ends or "kills" any of the online activities you might have been up to at the time of the connection dropping.
Whether you're traveling or live in a country with specific censorship laws, you can now bypass those with ExpressVPN.
Setting up this VPN takes a couple of minutes, you just need to sign up, download the app, and connect to any of their 136 servers.
Not only can you use this service to remain anonymous on your Mac, but there are apps for virtually any device with three device connections at a time allowed on your account.
2. IPVanish

IPVanish is a great option when trying to figure out which VPN provider is best for you on your Macbook. The pricing is pretty good, with servers in over 60 countries around the world, and a 7-day money-back guarantee.
They provide round the clock customer care, and are available through social media and live chat on a first-come, first-serve basis. If you're expecting an instant response to any of your questions, you may not get it with this VPN provider.
If you have other devices besides your Mac that you want to use your new VPN service on, IPVanish has an app for almost every device and the setup is pain free.
But, IPVanish offers several features that make committing to one of their three payment plans a pretty simple decision.
The kill switch feature will kick in when you lose connection to your VPN, and will effectively kill any of the software or browsers you may have been on. Once your connection comes back, you can resume whatever you were up to.
With over 700 servers and 40,000 IPs, IPVanish is committed to keep your IP address and personal information away from prying eyes. Another cool feature called Automatic IP Switching is when you decide that you want to change IP addresses through IPVanish, you just have to set an amount of time and your IP address will be changed.
Maybe you don't want to download the third party VPN software, then IPVanish offers a SOCKS5 protocol for free, that allows you to have all the same benefits of a VPN service without the download.
Regardless, your Mac will be protected with this VPN provider's commitment to helping you remain under the radar when browsing. This is a solid choice of VPN provider and you will definitely be happy with your choice.
3. NordVPN
NordVPN has headquarters in Panama, and functions to completely protect your online identity. When comparing NordVPN to other VPN providers for your Macbook, NordVPN gets really high marks on security and speed. With servers tailored for your specific online activities, you can be protected and still enjoy fast speeds.
NordVPN has a pretty large network worldwide, with 724 servers available for you in 57 countries around the world for you to choose from. These servers are updated regularly to ensure the best performance. This VPN provider is easy to install onto your Macbook, and has a very simple design.
NordVPN offers 256-bit military strength encryption for your Mac, which is the best strength you can find among VPN services. But, this VPN provider applies that 256-bit encryption twice, so you have double the protection through their DoubleVPN. That is a crazy amount of security for your Mac, and you can't afford not to use this VPN.
If you want even more protection, there is a Tor over VPN option so you have the maximum protection available. You can be sure you will be 100% anonymous when browsing on your Mac no matter where you are.
With all of your devices there are NordVPN apps available to ensure your information is kept 100% anonymous. NordVPN is the only VPN provider that allows you to use Bitcoins.
With a couple of pricing plans available for you to choose from, you have a risk free 30-day money-back guarantee. But with so much protection, you will probably be very happy with this service.
If you do have any problems/concerns/questions you can contact NordVPN's customer service 24/7. Whether it be Facebook, Twitter, or NordVPN's in-app live chat, you will be able to have your concerns addressed as soon as possible.
4. VyprVPN
If you're looking to get around network restrictions and use your favorite sites with freedom, then VyprVPN is a good choice in VPN provider.
VyprVPN has developed Chameleon™, an unmodified OpenVPN 256-bit protocol for your data encryption. It allows you to be free when surfing Safari on your iPhone if you experience some sort of restriction on your network from the government, schools, or where you work. This was developed for users who live in countries that are blocking websites on the internet such as Russia, India, China, and so on.
They created their own servers and manage them, meaning there is no third party involved and they also have a zero logging policy. This VPN provider offers NAT Firewall for your Mac so you have an extra layer of protection beyond the other security features.
VyprVPN is a little different with their pricing plans and only offers Chameleon™ and OpenVPN protocols with the highest tier plans. Each plan offers a different amount of simultaneous connections.
You can connect from anywhere in the world, with 70+ global locations and 700+ servers. Within the app, there is a ping test available when you are deciding which server to connect to. You'll be able to connect to the faster server in seconds. If your connection does drop at any time, the kill switch feature will be activated and you'll be protected until the VPN connection resumes.
When you hop on a free Wi-Fi at Starbucks, VyprVPN automatically connects and encrypts your internet traffic. And you can enjoy unlimited bandwidth and server switching while using this VPN provider.
Customer support is always willing and able to help with 24/7/365 care through live chat, Twitter, Facebook, and email.
5. VPNArea
Squashing the common misconception that Macbook's "can't get viruses", you want to have a solid VPN provider for your Mac to further protect your identity, location, and information while browsing the internet and downloading whatever you want. Internet providers have access to whatever it is that you are doing on your Mac.
But, VPNArea can help you take back control of your online identity and keep you secure on public Wi-Fi.
With the best encryption available, your internet activities will be secure with the strongest 256-bit encryption. With servers in 60 countries, you can connect from virtually anywhere. VPNArea is a Bulgarian-based VPN provider and has helping users remain anonymous since 2012. Since they are a Bulgarian-based company, the claim of "No logging policy" is actually true with VPNArea because of the logging laws in Bulgaria.
The VPNArea app for your Macbook is relatively easy-to-use and has a very clear design. One of the nicer VPNArea features is the download and ping speed test so you can connect to the fastest server in seconds. You can enable the Kill Switch feature that will protect your IP and activities in case the VPN connection disconnects. You can also create a favorite servers list, making connection even faster.
There is setup instructions for your Mac, in case you want to manually set up VPNArea.
If you do have other devices that you want to protect in addition to your Mac, such as your phone or tablet, VPNArea offers apps for many devices that are just as easy-to-use as the Macbook app.
All pricing plans are the same, except with the one month plan you won't have the Dedicated IP option. The Dedicated IP option gives you your own VPN server, allowing you to experience maximum speeds.
Your Macbook will remain protected with VPNArea as it is a quality choice of VPN providers.
Examples how iOS and Apple Products were targeted by Malicious Attacks and Data Breaches (i.e. Why You Need a VPN)
---
1. Team of Academic Researchers Gained Access to 1Password & iCloud
There's a myth that Mac computer's never get viruses.
It's true that malware is rare. especially when compared with Windows devices
But it's not entirely accurate.
It's just as big a target as Windows devices (which hold ~90% market share worldwide).
Problems can, and do, still occur frequently.
For example, 'sandboxing' is often used with new programs (or in this case, apps) to test, vette, and run programs simultaneously without allowing them to gain access to another app's data.
This is an important piece of the security puzzle for Apple's infamously closed system. Because once you're in, you're in.
And back in 2015, that safeguard failed when Apple first introduced the Sierra operating system.
Basically you could bypass the 'sandbox' with an app designed to steal the data from other ones, including iCloud, Gmail, Evernote, and even 1Password (which has access to your bank account, etc.).
So no big deal… just everyplace you keep your most secret and sensitive information.
Think about that for a moment.
These everyday apps contain every piece of your digital life. Look no further than the iCloud celebrity leak scandal to see how a simple hack can disrupt your life. And that was just a simple brute-force password exploitation!
Imagine someone getting their hands on your bank passwords, credit card details, or company information. Because that's exactly what happened.
One research team from Indiana University actually infiltrated the app store with their own 'research' app to highlight the extreme security risks. Here's what they wrote about their experience in the research paper:
"The consequences are dire. For example, on the latest Mac OS X 10.10.3, our sandboxed app successfully retrieved from the system's keychain the passwords and secret tokens of iCloud, email and all kinds of social networks stored there by the system app Internet Accounts, and bank and Gmail passwords from Google Chrome."
Thankfully it didn't take long for Apple to respond with a security update that fixed these issues. But it's just an example of how small holes in a massive, complex system can be enough to gain access.
For example, many Mac apps are also susceptible to one of the oldest hacks in the book: man in the middle attacks.
2. Small Loopholes Created Access for 'Man in the Middle' Attacks
Large, reputable sites and apps typically use HTTPS (through TSL or SSL) to connect to online services.
The reason is because it creates an impenetrable connection between the two parties.
However just last year, The Next Web confirmed that a few popular ones like Camtasia 2 (v2.10.4), uTorrent (v1.8.7), and Sketch (v3.5.1) were using a third-party software framework called Sparkle, which did NOT use HTTPS.
In other words, each of those programs was running on an unsecure connection that's completely vulnerable to 'man in the middle attacks'.
Public wireless networks are perfect for these. People unsuspectingly connect to a network and believe they're 'communicating' directly with Expedia or their bank's website.
Instead, someone has inserted themselves in the middle of that transaction – while making each party believe their speaking directly to each other. That way, all information or data sent can be intercepted, recorded, and even changed without each party knowing what's happening.
This specific security problem, according to Macworld, comes down to three problems within OS X Yosemite and El Capitan:
"Executing JavaScript in WebKit views intended to show formatted text; mounting FTP servers on the desktop; and Gatekeeper not checking certain paths for and kinds of downloaded files."
The went on to describe exactly how a man in the middle scenario could play out as a result of this security vulnerability:
"The first is that developers using Sparkle with http instead of https allow a man-in-the-middle (MitM) attack that would allow a malicious party to redirect the request without detection, unlike with https. This can happen on a public Wi-Fi network, business networks that lack good internal controls, and at higher-level Internet hubs when malicious parties gain access or governments demand it or control them. MitM for unencrypted connections just requires a position where traffic can be examined and substituted."
Unfortunately, these man in the middle attacks aren't even that difficult or technical.
Look: this article will teach you how to do it in only a few minutes with a basic understanding of Terminal.
For example, Wireshark will help you 'sniff' (or grab) all available traffic running over a network connection. You need to make a few updates to your wireless adapter, and then use ARP spoofing (basically by creating a fake gateway to join the network that looks and smells and feels like the real deal). This places you (the hacker in this case) in between someone's computer on one side and the places they're trying to connect on the other.
And you can get access to all personal information being exchanged – without either party having any idea.
Conclusion
Mac's can, and do, get malware. They can get hacked. They can get trapped by basic 'man in the middle' attacks.
Sure. Not nearly as often as Window's users. (But that's because there's also several times more of them.)
Small loopholes still pop up from time to time, when new operating systems are unveiled or new updates need to be made.
Those inconsistencies create opportunities. One's that are basic and simple for even a modest, rookie hacker to figure out.
The only thing you can control are your own actions. Starting with how you connect, download, and interact with other website across the internet.
And using a VPN is your best bet at locking down your system with an encrypted tunnel that can't be unlocked.
Fortunately, there's no need to look around or browse.
Because we've already compiled the best VPNs for Mac devices here. Just click, buy, and get one running today in under five minutes or less.
Additional reading: Best VPNs for iPhone & iOS users
What VPN services have you used for Mac? Leave a comment and suggest something new :).