Peer-to-Peer (P2P) networking is the biggest innovation the Internet has ever seen.
As Andy Oram writes in his book, Peer-to-Peer: Harnessing the Power of Disruptive Technologies, P2P technology allows millions of Internet users to interconnect "directly, forming groups and collaborating to become user-created search engines, virtual supercomputers, and filesystems."
BitTorrent, a P2P communications protocol, has revolutionized how people consume and share media.
This is echoed in a study by Hendrik Schulze & Klaus Mochalski which states that BitTorrent traffic accounts for up to 75% of all Internet traffic, in some regions.
As no good deed goes unpunished, lobbyists and Internet Service Providers have done everything in their power to curb BitTorrent traffic. They closely monitor their customers' actions, even going so far as to impose bandwidth restrictions and throttle internet speeds.
Sure, some people use BitTorrent to share and download copyrighted content. Such content as TV shows, movies and video games. While none of us here at theBestVPN condone that, we aren't shocked that people do it.
What is an 18 year old, broke college kid supposed to do when he misses his favorite TV show? Pay $30 for the whole season? And how about the security guy doing gruelling 24 hour shifts and missing his favorite ball game? Neither the NFL, NBA nor the MBL show pity. Games will be stuck behind a paywall if you happen to miss the live, FREE, broadcast.
When I pay $50/mo for a measly 18Mbit connection *cough AT&T cough*, I darn well expect to be able to use it undisturbed, unencumbered and without anybody looking over my shoulder.
Well, tough luck doing that without a VPN to encrypt, protect and hide your internet traffic.
Important VPN Factors for Torrenting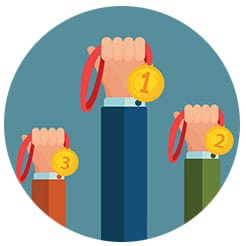 Every time our team begins a new study to test & rank VPN providers, we have a set of rules we like to follow. We rarely change the core ranking criteria:
Safety (logging)
Speed
Usability & Customer Support.
This allows us to come back in a years' time and check for improvements. It also standardizes and simplifies things for you, the reader.
Make sure you check out our biggest comparison study yet, where we crowned the best overall VPN provider.
As we started dissecting our favorite VPN providers and figuring out which is the best VPN for torrenting, we put an extra emphasis on safety and speed and introduced a new criteria.
We started our search for the best torrenting VPN from a pool of 15 of the most popular providers. We then started narrowing them down according to the factors mention above.
Click here to expand the full list of VPN services we tested
Easy enough, right? Let's dive in!
1. Safety and Logging (Keeping Yourself Fully Anonymous When Torrenting)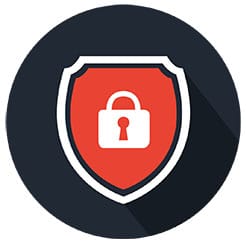 A VPN's function is fairly simple to understand. Using a tunnelling protocol, a VPN provider hides your data from being spied on.
Fair enough.
One thing people sometimes overlook though, is that your data isn't hidden from everybody.
One entity that can always access your data is the VPN provider itself. When torrenting files, which may potentially be questionable in terms of copyright, making sure that your VPN service does not log your traffic is of vital importance.
As we conducted our due diligence and researched the Internet's most popular VPNs, several have raised red flags. Do not, under any circumstance, download torrents connected to the following VPNs:
HideMyAss: According to an article by TorrentFreak,

HMA

has been logging customer IPs and other VPN usage details since 2011. This is precisely what you want to avoid, as you download torrents of ambiguous nature.
PureVPN: Similar to HideMyAss, PureVPN has been under fire for their previous iterations of their privacy policy statement. It used to state that they will monitor: IP addresses, operating systems and operational logs. Have they changed how they handle your trust? Maybe, but denying their money back guarantees and engaging in extremely questionable marketing techniques is anything but reassuring. Stay far away from PureVPN!
Ivacy: In 2016 

Ivacy's

 PR department was exposed for bribing VPN influencers in exchange for favorable reviews of their VPN services. As if that wasn't enough, the VPN provider has dubious and suspicious links to PureVPN. It has been accused of being a shill company for the latter, hiding the true nature of their servers' actual servers.
It's most unfortunate to have to report on such companies. While we don't kid ourselves and expect a perfect world, it's truly disappointing to issue a vote of no confidence against companies which break the very tenets they've promised to uphold and protect – your unconditional privacy.
Make sure you read our in-depth reviews and why we recommend the VPN providers we do. Don't gamble with your privacy!
2. Download Speed (important for Torrenting)
Now that we've got rid of the bad apples, we get into the much more interesting, juicy part of our ranking matrix – connection speeds. Download speeds, to be specific.
Sound-barrier-breaking, unbelievably fast download speeds. That's what we're after, aren't we?
There's nothing worse than waiting for months for a game torrent to pop up, only to be stuck with a 29GB torrent downloading at 112 KiB/s.
Ugh, the horror!
Over the course of our month-long VPN study, we conducted download & upload speed tests of the top 15 VPN services. Adjusting for torrenting, we did a new set of tests, with a smaller sample size, taking the averages of speeds recorded by connecting to several continents. This way, we mimicked the actual speed you'd expect to have while torrenting from people all over the world.
As download speeds are often the single deciding factor for many torrenters, the results below are indicative of our final ranking. Keep reading though as the actual results may surprise you!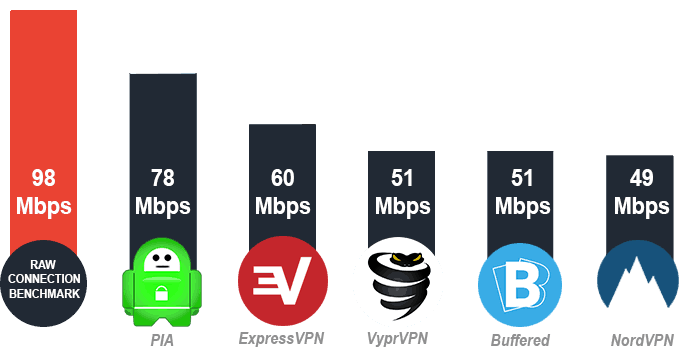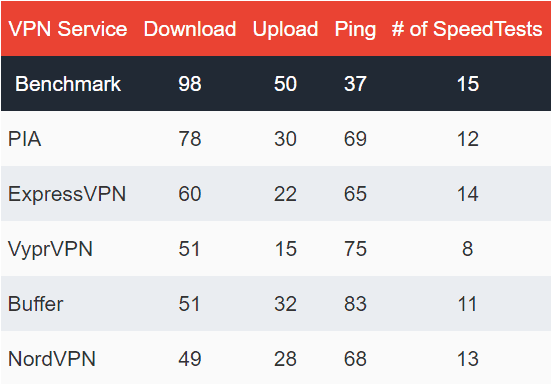 At once we can make out that Private Internet Access & ExpressVPN offer amazing speeds in comparison to our raw connection, while Vypr, Buffered & NordVPN all hover at around 50% efficiency.
Party poopers were VPN Area, VPN Unlimited, HotSpot Shield & PureVPN, which all tested at below 30 Mbps. Definitely a bit too slow for our purposes. Nobody likes to wait hours for the newly released Game Of Thrones episode!
3. Stability
Constantly having to reconnect to a pool of seeders as your connection drops due to a VPN outage, will dramatically slow down your download progress.
Especially critical for torrenting, VPN stability is another important criterion to consider. While VPN connection issues are less likely during web surfing sessions, when in high use certain VPNs tend to underperform and drop your connection.
As we narrowed down our initial pool of VPN providers to the 5 fastest ones, we examined each one of them for their stability when torrenting.
We can't say we're much surprised by these results. As usual, ExpressVPN is at the top of our rankings. Again and again, they manage to impress us. It's nice to see Buffered up there as well.
PIA, again, makes us pull our hair out. Will they ever learn? We love them, but they've got their work cut out for them…
But!
Now that we've gone over our selection process, taking into account your safety, torrenting speeds and the reliability of your connection, we'd like to introduce the…
5 Best VPNs for Torrenting
---
#1. ExpressVPN – Best for Torrenting
ExpressVPN, we meet again!
You wouldn't be suprised to learn that ExpressVPN is our #1 VPN provider overall, would you?
Well, when it comes to torrenting, little changes!
Their ZERO logging policy gives you a nice, cushy safety blanket for you to cuddle into as you download the latest season of Better Call Saul!
When it comes to speed, ExpressVPN is only trumped by the Goliath of speed – PIA. With a 60% speed efficiency, ExpressVPN provides relatively high torrenting speeds.
Last, but not least, ExpressVPN pulls ahead with the single most stable torrenting connection you're likely to experience. Just wow!
ExpressVPN has also been named as the best VPN service by PCmag, Techradar, and hundreds of other tech publications worldwide.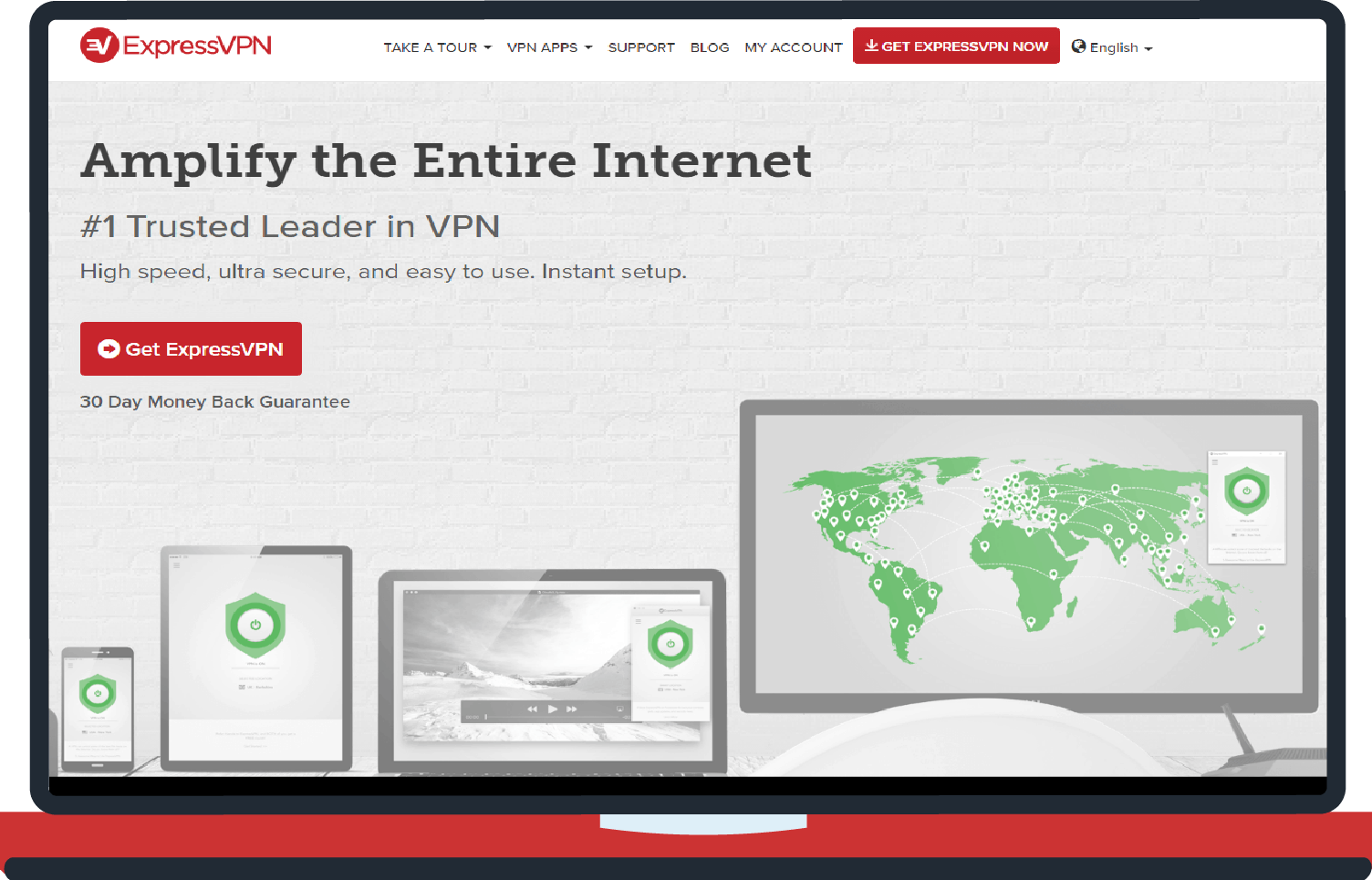 Read ExpressVPN Review or leave your own review
#2. Buffered VPN
Why, hello there Buffered! Welcome to the podium!
Buffered takes a well deserved second place in our 2017 Best VPN for Torrenting Ranking.
Their NO logging policy lays our first and foremost worries of user safety, quickly to rest.
While speeds aren't as amazing as ExpressVPN or PIA, they come in at a respectable 50 Mbit/s average. Still well ahead of the curve!
Stability however, is where Buffered really earns their second place ranking. A super stable connection which didn't drop even once.
Not.Even.Once. Buffered, welcome to the limelight!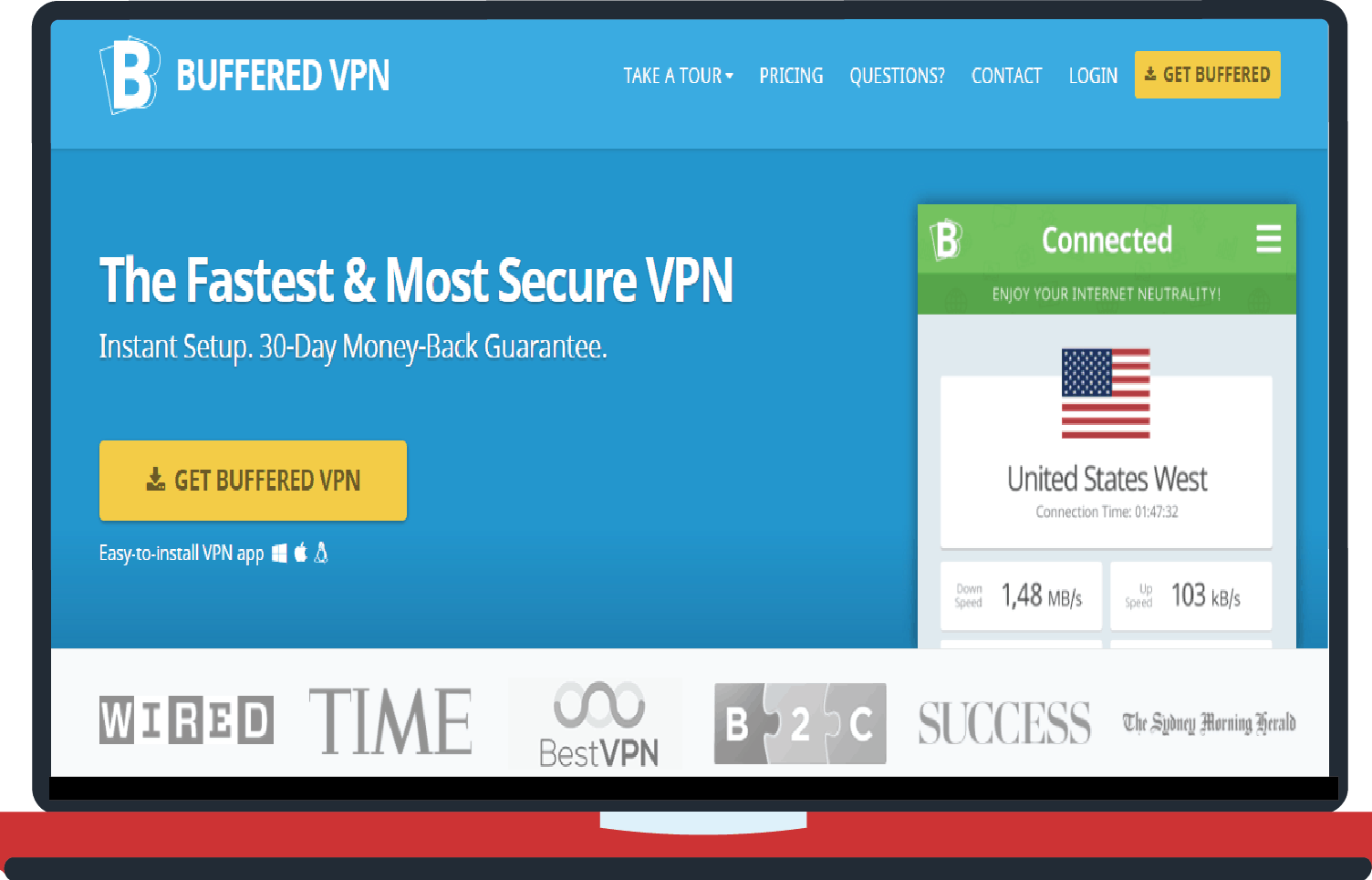 Read BufferedVPN review or leave your own review
#3. VyprVPN
VyprVPN, you and your FREE 3-day trial are always welcome!
Zero logging, good downloading speeds and a reliable, stable connection. What more could we ask for?
Well, if they loosened up a bit on their copyright by-laws, that'd be great!
Come on now, every VPN provider knows full well that their service will be used to download the occasional copyrighted song or TV show episode. Big whoop.
It wouldn't be the end of the world if VyprVPN decided to be customer friendly in that regard!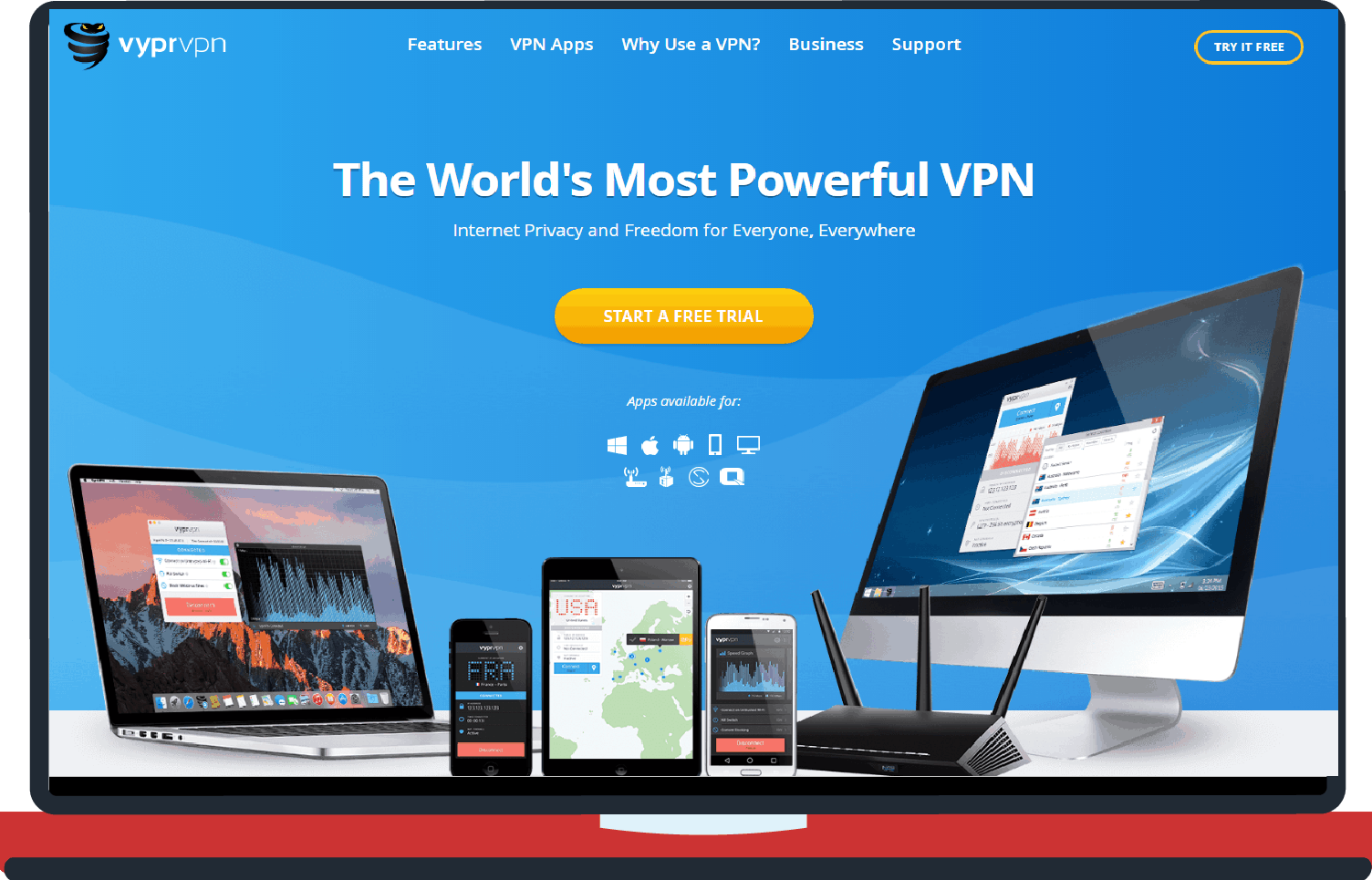 Read VyprVPN review or leave your own review
#4. NordVPN
Hello there Vikings!
NordVPN's ZERO logging policy is definitely something to smile at.
Their speeds, similar to Vypr & Buffered, are pretty good as well. In the 90th+ percentile, to be exact!
Their connection when torrenting? Yeah, not so much. You may enjoy a stable connection, but getting there is the issue.
Really, nobody wants to waste even a minute on reconnecting to VPNs.
Come on Nord, you can do better!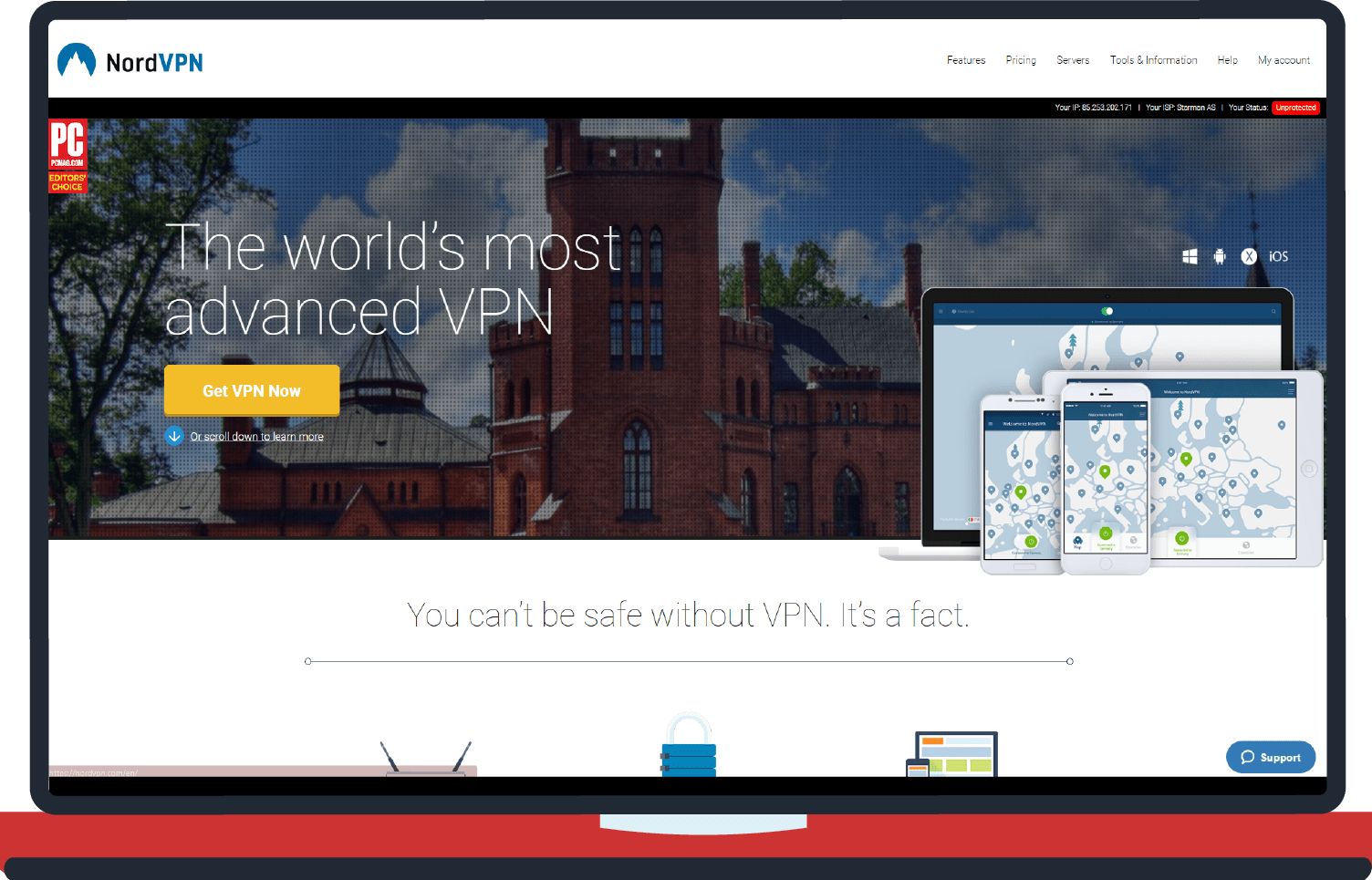 Read NordVPN review or leave your own review
#5. Private Internet Access VPN
Ah, PIA, our beloved.
Listen, we still love you!
We still love your ZERO logging policy, which makes us feel all warm and fuzzy (read anonymous & safe) inside.
We still LOVE your mind-blowing connection speeds. Really, how the heck do you do it? Nobody is even close.
We still LOVE your dirt cheap pricing and we definitely love your quirky name.
Yet, we can't overlook your shortcomings…again. Your instability issues, time and time again, are too much for us. You're useful in a pinch, but are simply not our first choice when it comes to torrenting.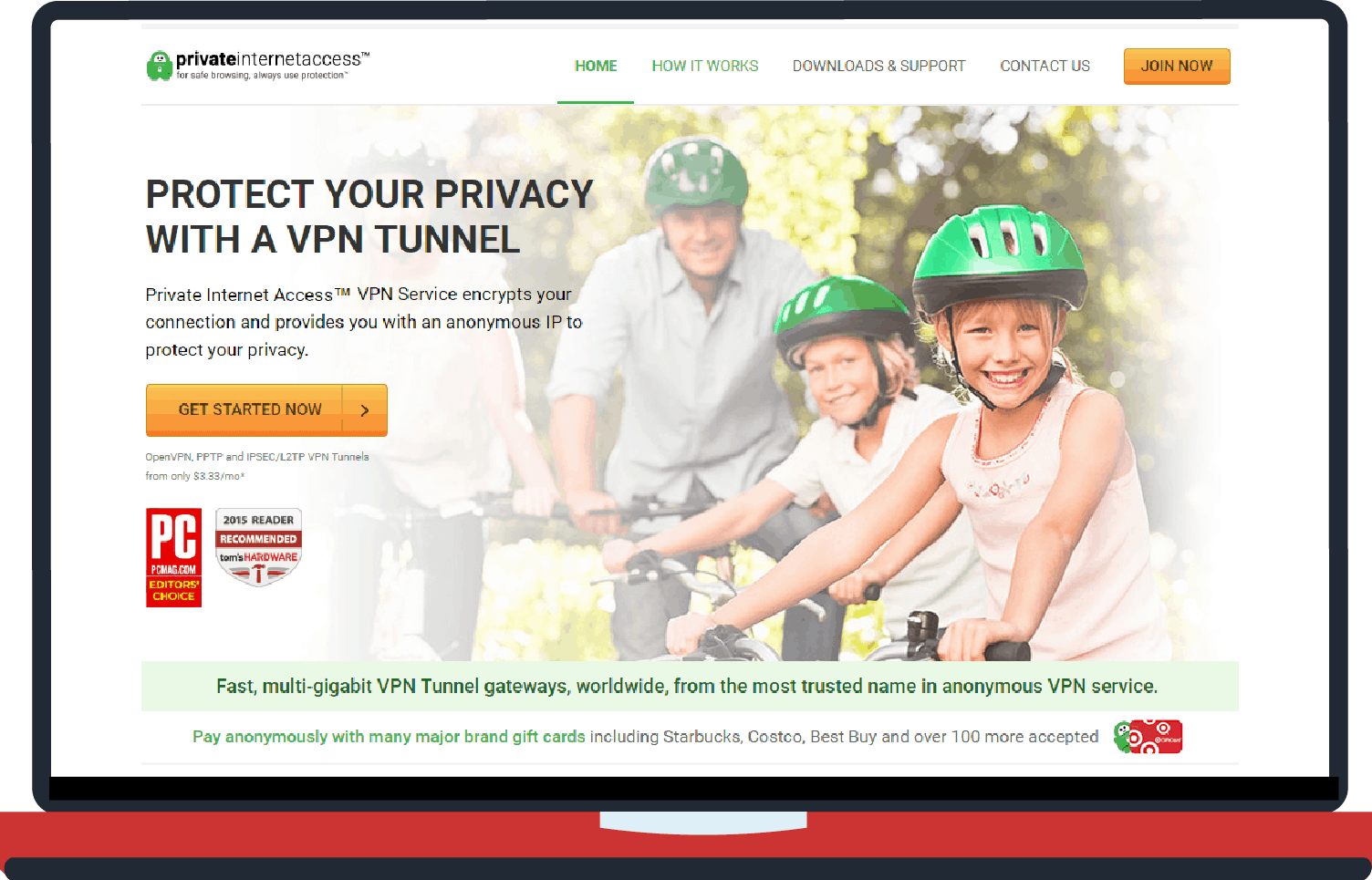 Read PIA review or leave your own review
Is Torrenting Illegal (Even if I use a VPN?)
---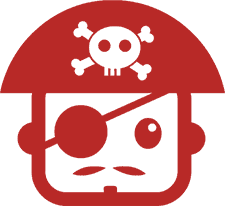 NO! Torrenting is 100% legal.
However…
There's a big difference between downloading a torrent of a game demo, openly available for free, and a torrent to the full, paid for, game.
What you're really asking is whether piracy, the sharing of copyrighted content, is illegal. The answer to that, is an unequivocal:
YES! Pirating is 100% illegal.
Piracy is a violation of intellectual property rights laws and is therefore illegal.
Mostly.
See, here are where things get tricky. In general, if you don't own a certain item, which is copyrighted, downloading and consuming it would be illegal. This is true for most countries, which all have similar IP protection laws.
There is though some content you CAN use freely. Art which is either available in the public domain (for example, 70 years after the death of the artist, like in the USA) or content under a Creative Commons Licence are available for you to download, share and consume as much as you'd like.
The problem is that every country's laws are different. You'll have to look up how your country regulates IP theft.
If we're talking ethics, that's a whole topic in and of itself. There are oodles of arguments that can be made on both sides.
People share millions of books among friends, that's not illegal. The second you share it with strangers online, torrent or not, it is. People share consoles and games among friends. Via a torrent? Illegal!
Do we condone piracy? No, we don't. Does it bother us? Well…
Conclusion – You Should Use a VPN When Torrenting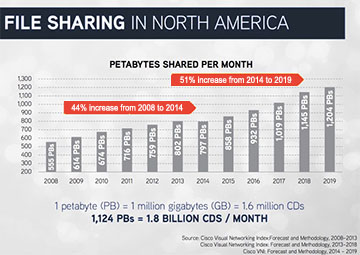 Despite an increase in privacy intrusions by governments (looking at you, USA, nobody likes their browsing history sold) lobbying pressure by big media companies and all round bad-mouthing, torrenting has strong growth year on year!
The way the wind is blowing, privacy is becoming more and more important (and more, and more…)
The only way to remain safe is to make sure you use a VPN when torrenting.
You don't want to get a knock from your ISP, or someone worse!
If you're ready to step your game up, ExpressVPN has everything you need.
An awesome alternatives? VyprVPN, Buffered and PIA.
Either way, make sure you use protection!
Comments, Feedback, Thoughts? Leave a comment 🙂