If you've tried to access Netflix from a Virtual Private Network in the last two years, it's likely that you've encountered the infamous proxy-error message.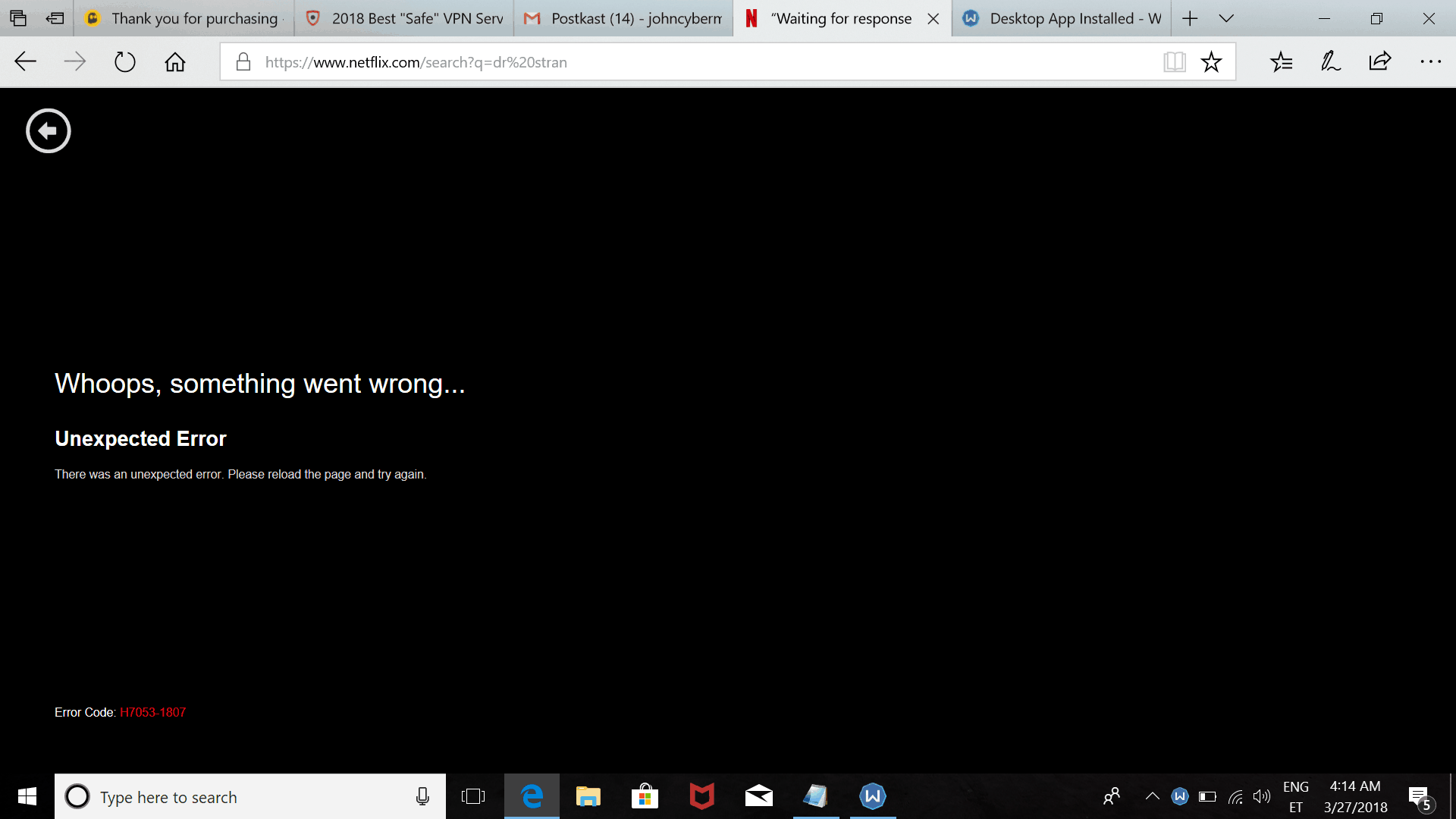 The message — all-too familiar for streamers who use VPNs — was the result of a 2016 Netflix decree that would change the likes of streaming forever: They were issuing a crackdown on VPNs.
Prior to the announcement, using a VPN was a standard way to access region-locked content not available in certain countries. Because VPNs allow you to change your IP address, streamers in the U.S. could fake their location to stream early-release episodes from the U.K.; similarly, streamers in countries with small Netflix libraries, like Thailand, could pretend to be in a country like the United States, which has the second-largest number of titles available on Netflix (after Japan).
The problem? Netflix pays licensing fees by region. So, when users from outside that region access it using a VPN, Netflix doesn't pay the content owners their fees.
Exactly how Netflix blocks VPNs is still somewhat up for debate — check out our full infographic that examines the possible ways Netflix has cracked down in the last two years — mostly because if the streaming service told us exactly how they do it, it would make finding workarounds much easier.
To determine how successful Netflix has been in cracking down on VPN use and region spoofing in the past two years, we tested 67 VPNs on servers in the United States, Canada, United Kingdom, and the Netherlands to see if they were still able to access the streaming site.
In all, we determined that 47 of the 67 paid VPNs tested were still able to access Netflix content in some fashion.
VPNs accessing Netflix


A total of six providers we tested were able to access Netflix from all the servers we connected to, making them your best bet for accessing the streaming site via VPN.



The VPN providers below fall squarely in the middle — they were able to access Netflix from three servers, making them slightly less reliable than some of the VPN providers above, but still a good bet in the midst of the ban.



From timeout issues to proxy blocks, these 15 VPN providers had issues with all but two tested servers — and they have something to say about it. Six of the 15 have statements on their websites addressing the ban and their ability (or inability) to access Netflix.



Twenty-one providers tested were able to access Netflix from only one of the servers we tested. While this may not make them a noted "best VPN for Netflix," it still means they're able to circumvent the ban in some way, two years on.



Several VPNs we tested — 20 in total — seemed to have fallen victim to Netflix's ban. Whether they've been blocked permanently by the streaming service or are trying to find a temporary workaround, these are the VPNs that didn't work for us.

VPNs that didn't work with Netflix (5+ servers blocked)
Anonymous VPN
Avast Secureline VPN
CactusVPN
Celo VPN
F-Secure Freedome
Hide My IP
Hide.me
Hoxx VPN
Ivacy
iVPN
Kaspersky Secure Connection
OneVPN
PersonalVPN
Private Tunnel
ProXPN
PureVPN
Ra4w VPN
SecureVPN
TunnelBear
VPN.ac
The war between Netflix and VPN providers following the ban hasn't been pretty, with VPN users declaring that they're cancelling their Netflix subscriptions as a result of the ban to VPN providers desperately trying to find workarounds only to be blocked again. But, until the licensing model changes — or until Netflix can find a way to make all of their content globally available, the goal they mentioned in their 2016 statement announcing the ban — it's a war that will continue to rage.