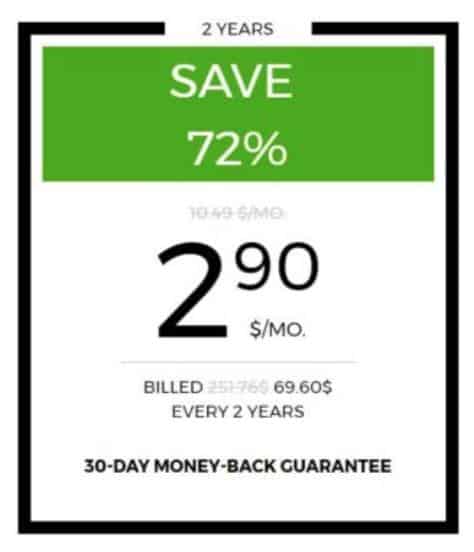 The marketplace for Virtual Private Networks is filled with countless service providers who claim to have the "Fastest and Most Affordable" VPN on the market.
As most of you probably know, 99% of these claims are absolutely bogus.
Cheap VPNs are notoriously unreliable, un-secure, and painfully slow, but there are a few hidden gems among the rubble that are worth your time and (an admittedly small portion of) your hard earned money.
To help you find the perfect VPN that keeps your wallet full and your browsing activity secure, I've compiled a list of the 10 cheapest VPN providers in 2018.
Over the course of this guide, I'll not only be reviewing the pricing plans available for each provider, but I'll also be looking at the speeds, servers, customer support, and a whole host of other factors to help you decide which cheap VPN is right for you.
The 10 Cheapest VPN Providers in 2018
We've reviewed more than 70 VPN on thebestvpn.com and the VPNs contained in the following list were handpicked for their affordability and performance.
While there are cheaper VPN services that you can find, we included only the best providers who delivered a high-quality service in addition to a budget-friendly price.
So without any further ado, let's dive in.
1. NordVPN:
$3.99/mo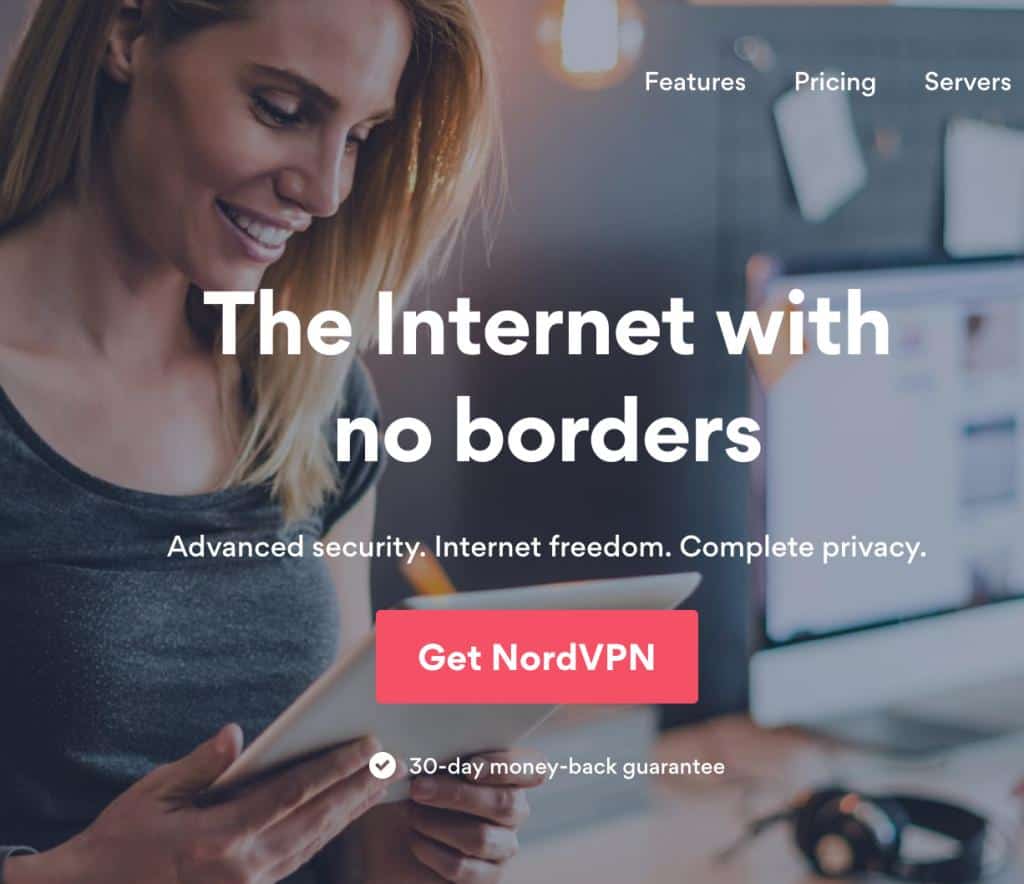 Although NordVPN provides truly premium services (ranked #2nd in our overall best VPN list) they are also one of the cheapest.
NordVPN does not increase the rate of your subscription after the first billing cycle and they allow customers to pay with a card, PayPal or even Bitcoin to ensure that your transaction is completely anonymous.
All purchases are protected by a 30-day money back guarantee and the company regularly runs promotions that give you 3 days for free.
Customers receive access to all major protocols, a VPN that is fully compatible with all major devices, a true no logging policy, and P2P support.
VPN tier offers customers an affordable and reliable way to secure their browsing experience.
30 days money back, rated #2nd in our list
Click here to see NordVPN in-depth review
Click here to learn about NordVPN coupon
2. PureVPN:
$2.95/mo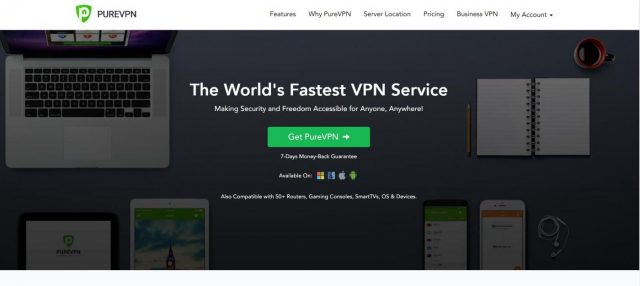 Headquartered in Hong Kong, PureVPN is (by far) the cheapest provider on the entire list. Although their one month and 6-month plans are far from budget-friendly, costing $11.95 a month and $8.95 a month respectively, they offer an unbeatable 2-year pricing package for only $2.49/month.
The 24-month pricing does require that you pay for the entire 2-year period up front meaning that a subscription with PureVPN will set you back $69.99 for the next two years.
In exchange for this relatively nominal sum, PureVPN customers receive the following features.
790+ Servers including P2P optimized servers in 141 countries
Unlimited Data and Bandwidth
24/7 365 "Live" Customer Support
Compatibility with all major devices and access to all major protocols.
Much more
With no renewal fees and the option to pay with PayPal, Debit Card, Alipay, Paymentwall, Coin Payments, Cashu, and even gift cards, it's easy to see why PureVPN has become the go-to budget provider.
And they don't stop things there.
In addition to their incredibly affordable 24-month plan, PureVPN also runs regular promotions and discounts to entice potential customers even further.
A few recently concluded specials from PureVPN include:
Summer Sale Offer: Buy 1 year and get 2nd year for FREE
Holiday Season & Christmas Offer: Grab 2 years of VPN for the Price of 1.
Black Friday & Cyber Monday Deal: Double Up Offer for any PureVPN Subscription Plan for FREE.
Click here to see PureVPN in-depth review and speed test (it's slow!).
3. Private Internet Access:
$2.91/mo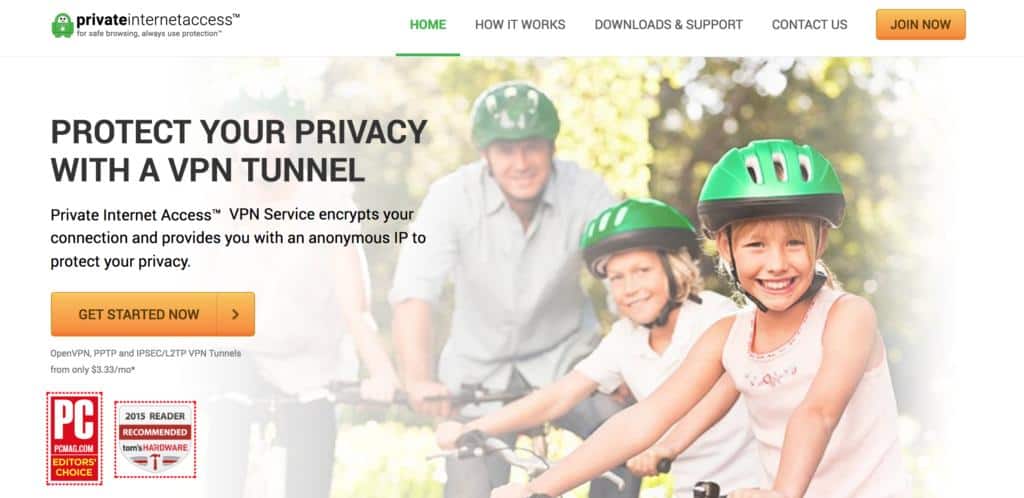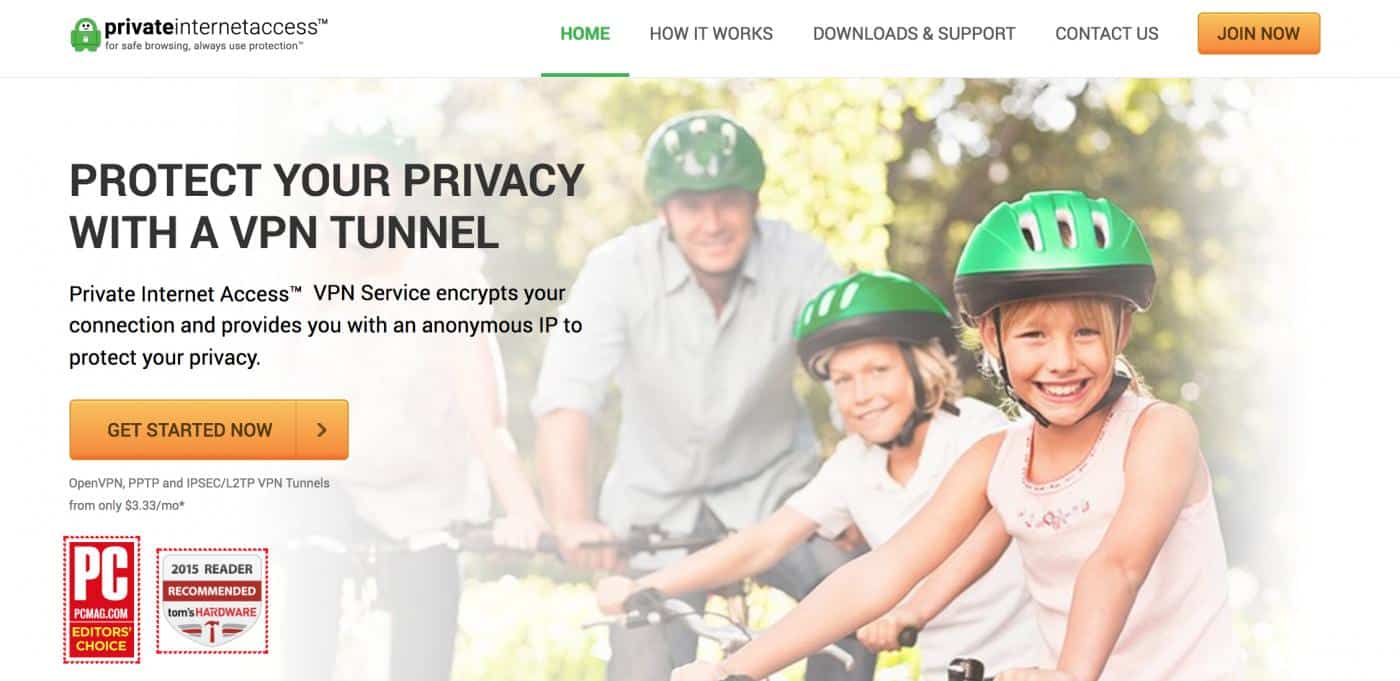 Although it might be the second provider on the list, Private Internet Access or PIA is one of my all-time favorite VPNs.
PIA offers some of the most budget-friendly pricing plans that I've ever seen regardless of the length of time that you choose to use their services. With their yearly pricing package coming in at a mere $3.33/mo and 2 year plan at $2.91/mo PIA is one of the most affordable VPN providers in the world.
Here's a complete breakdown of their pricing plan.
Monthly: $6.95
2 Years: $2.91/month billed at $69.95 every 24 months
Yearly: $3.33/month billed yearly at $39.95
Although PIA does not increase the price for your subscription after the initial billing cycle, it does state in their privacy policy that they reserve the right to alter the fees associated with their services which would be reflected after the initial one, six, or twelve month period.
Unlike PureVPN, PIA doesn't directly offer coupons and regular discounts on their site and I have yet to see any holiday specials or last minute deals that would significantly affect their price.
However, when you consider what you get in exchange for the money, it becomes abundantly clear why PIA is one of the leading VPN providers regardless of your budget.
For only $2.91/month, PIA gives you access to more than 3,000 servers across 25 countries, unlimited bandwidth, P2P support, an ads blocker, SOCKS5 proxy, and access to all major VPN protocols. 
At this time, PIA allows payments to be made with all major credit card providers, PayPal, Bitcoin, Amazon Pay, Cashu, OKPAY, Mint, and Z-cash.
Click here to see Private Internet Access in-depth review and speed test.
4. Trust.Zone:
$3.33/mo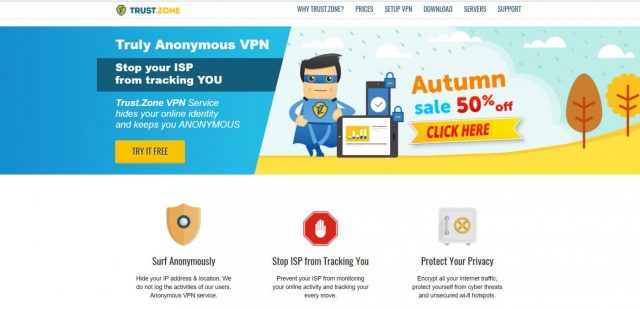 As the third cheapest VPN on this list, Trust.Zone is one of the best budget providers on the market today and they provide users with a premium level VPN service for less than the price of a monthly latte.
At only $3.33/month for their yearly plan, Trust.Zone is almost as cheap as PIA although the monthly and quarterly plans are a bit pricier.
3 Day Free Trial: $0 and 1-Gb of bandwidth
Monthly: $6.99
3 Months: $4.95/month billed quarterly at $14.85
Yearly: $3.33 billed annually $39.95
Like PIA and PureVPN, Trust.Zone doesn't change the price of your plan once you are locked in, so what you see is what you get, and you get a quite a bit.
131

 locations

Unlimited

 data transfer

Unlimited

 bandwidth

3

 simultaneous connections

Unlimited

 server switching

1 click

 install & run software
Although Trust.Zone rarely runs sitewide specials, if you are willing to search the web, they do offer a plethora of discounts and coupons, many of which allow you to enjoy their services for more than 50% off!
Trust.Zone also gives their customers a wide variety of payment methods to choose from including debit card, PayPal, Qiwi Wallet, Bitcoin, WebMoney, and Alipay.
Click here to see Trust.Zone in-depth review and speed test.
5. SaferVPN:
$3.49/mo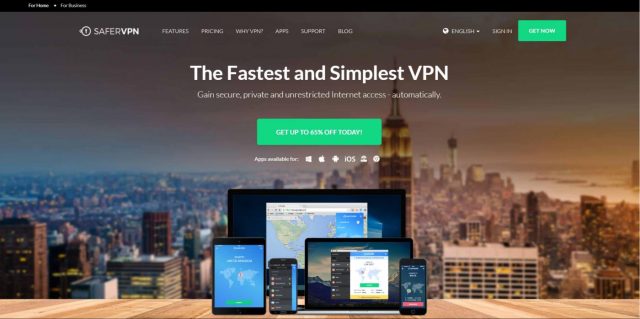 Israel-based SaferVPN is another great provider that comes armed to the teeth with incredible features and benefits while charging less than $4 a month.
While their monthly and annual pricing packages won't win them any awards with more frugal consumers, at only $3.49/month, their two-year plan is hard to beat.
Monthly: $9.99
Annually: $5.13/month billed annually at $71.99
Bi-Annually: $3.49/month billed bi-annually at $83.77
At the time of this writing (November of 2017) they are also offering a significant "Buy One Get One" discount meaning that you can purchase 2-years of SaferVPN's services for only $71.96 or one year for $41.95! 
Like many of their competitors, SaferVPN does not charge a renewal fee after the initial billing cycle so there's no need to worry about getting hit with a nasty (and unexpected) upcharge when your service renews.
SaferVPN regularly runs steep discounts and holiday specials (like the one mentioned above) so if you do need to stretch your budget as far as possible and are willing to wait until the next holiday, you can often purchase their services at a 50% discount or higher.
In exchange for your subscription fee, SaferVPN provides all of their customers with unlimited bandwidth, speed, and server switching, compatibility with all major devices, and access to more than 700 servers across 34 countries.
Click here to see SaferVPN in-depth review and speed test.
6. Ivacy VPN:
$4.08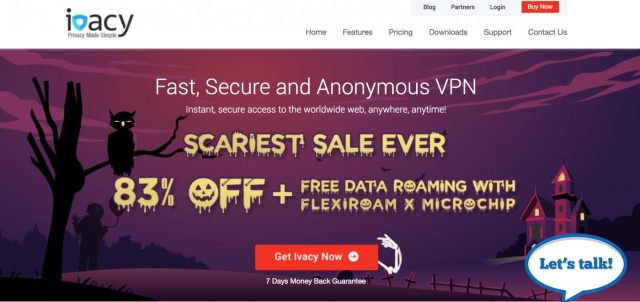 Charging only $4.08/month for their 2-year pricing plan, Ivacy VPN is one of the best budget providers on the market.
Here's how their pricing plans work out.
Monthly: $9.95
6 Months: $7.49 billed every six months at $44.95
12 Months: $4.08 billed every year at $71.99
After reviewing their ToS I can confirm that Ivacy does not charge a larger renewal price after the initial billing cycle so your prices are locked in until the company decides to increase their service prices sitewide.
Although Ivacy's basic plans might not be the most budget-friendly options on this list, they regularly run insane specials that allow you to secure your VPN service for a significantly reduced rate.
In fact, over the past six weeks, the company has been offering an insane discount, allowing customers to purchase 2-years of VPN service for less than $2.04 a month!
So if you are on a budget or you don't need a VPN today, wait until Ivacy's next big sale and you will be able to steal 24 months of VPN service for only $50.
Ivacy does offer a 7-day money back guarantee to comfort any hesitant buyers, however, this refund is only applicable if you stay under 7 Gb of bandwidth usage and 30 sessions so keep a careful eye on your browsing bandwidth.
Like the other providers on this list, Ivacy allows customers to make their purchase using a wide variety of different methods including card, PayPal, BitCoin, Perfect Money, and Payment Wall.
Your VPN subscription includes access to 200 servers (many of which are P2P optimized), unlimited bandwidth, a 0 logging policy, a killswitch, and access to all major VPN protocols.
Click here to see Ivacy in-depth review and speed test.
7. VPN Unlimited:
$4.17/mo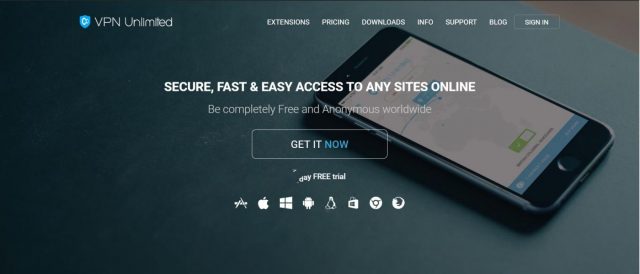 Founded in 2013 under the umbrella of Keep Solid Inc. VPN Unlimited has quickly gone from the new kid on the block to one of the leading budget VPN providers on the market, and it's easy to see why. 
7 Day Free Trial
Monthly: $9.99
12 Months: $4.17/month (billed annually at $49.99)
Infinity Plan: Unlimited lifetime access for $149.99
Yes, with VPN Unlimited, you can purchase lifetime access to their VPN service for only $149.99. Considering that their annual pricing plan only costs $4.17/month it should be pretty easy to see why VPN Unlimited has become so popular.
As an added bonus, VPN Unlimited allows you to pay with almost any method imaginable. From cards, to PayPal, to Bitcoin, to Subway gift cards (no I'm not kidding), there aren't many limits to how you can pay for your subscription.
Luckily, there are no sneaky upcharges or pricing modifications after your first year of service. The prices listed above are locked in as long as you keep an active subscription with VPN Unlimited… Or until they decide to increase the rate across their entire company. 
Your subscription includes access to more than 1,000 servers across 70 countries, compatibility with most major devices, access to all major VPN protocols, and a five device simultaneous connection limit.
Click here to see VPN Unlimited in-depth review and speed test.
8. VPNArea:
$4.92/mo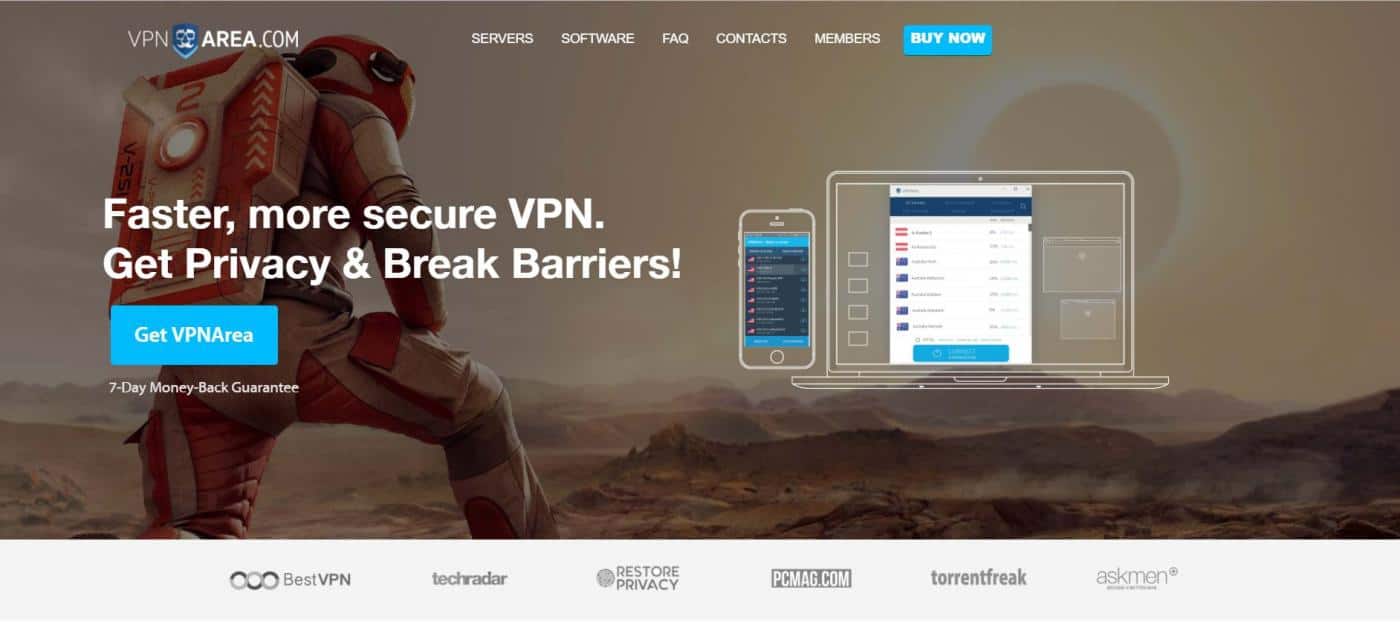 Charging their customers a relatively small fee of $4.92/month, VPN Area has a feature rich and affordable service that is sure to delight the budget VPN enthusiast.
Monthly: $9.90
6 Months: $8.33 billed every six months at $50
12 Months: $4.92 billed every year at $59
(Sadly there is no 24-month offer available at this time)
There are no upcharges or changes to the original price after your first billing cycle but, as always, you should be aware that the company's ToS does allow them to change the market price of their services which could result in an increase to your subscription.
At this time, VPN Area allows their customers to pay with only a handful of options including MasterCard, Visa, PayPal, Bitcoin, and Payza.
I haven't seen the company run very many public promotions, however, I do know that there are numerous coupons and affiliate discounts available to the savvy bargain hunter.
In exchange for your patronage, VPNArea gives their customers access to hundreds of server across 69 countries, a 6 device simultaneous connection limit, a no logging policy, and unlimited bandwidth.
9. CyberGhost:
$5.49/mo / $1.99* (7 year plan)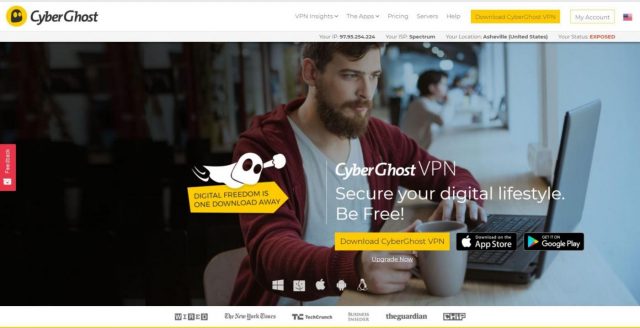 At $4.99 a month for their yearly plan CyberGhost wins the award for both "The most expensive cheap VPN" and "The VPN With the Coolest Sounding Name Ever".
Although they slid onto this list with a price tag that's only $0.01 under the $5/month mark, CyberGhost brings a lot to the table.
Monthly: $10.99
6 Months: $7.99 a month billed twice a year at $47.94
Yearly: $4.99
CyberGhost is far from the cheapest provider on this list and, considering that they don't offer many discounts or specials, they might not be the best option for someone on a particularly tight budget. (unless you opt for their free version)
Although there are no renewal fees, CyberGhost has been known to change their pricing plans on a pretty regular basis so it's difficult to determine whether they will still be considered a "Cheap VPN" this time next year.
They offer a much more limited selection of payment options for potential customers and you can only purchase CyberGhost using a card, PayPal, or Bitcoin.
The contents of your CyberGhost subscription are pretty standard fare and include, access to over 1,000 servers, unlimited bandwidth, 5 device simultaneous connection, no logging policy, and an ultra-strong double encryption.
Click here to see CyberGhost in-depth review and speed test.
10. ZenMate: 
$4.99/mo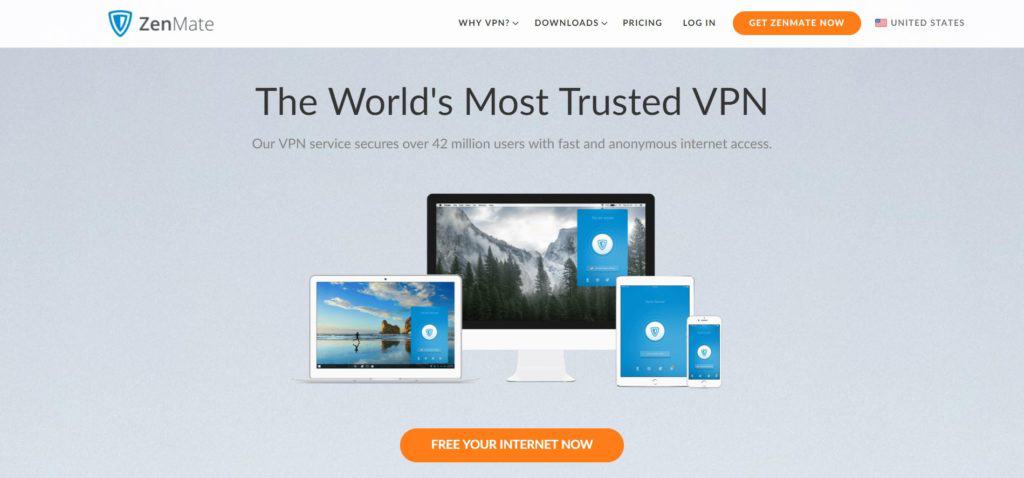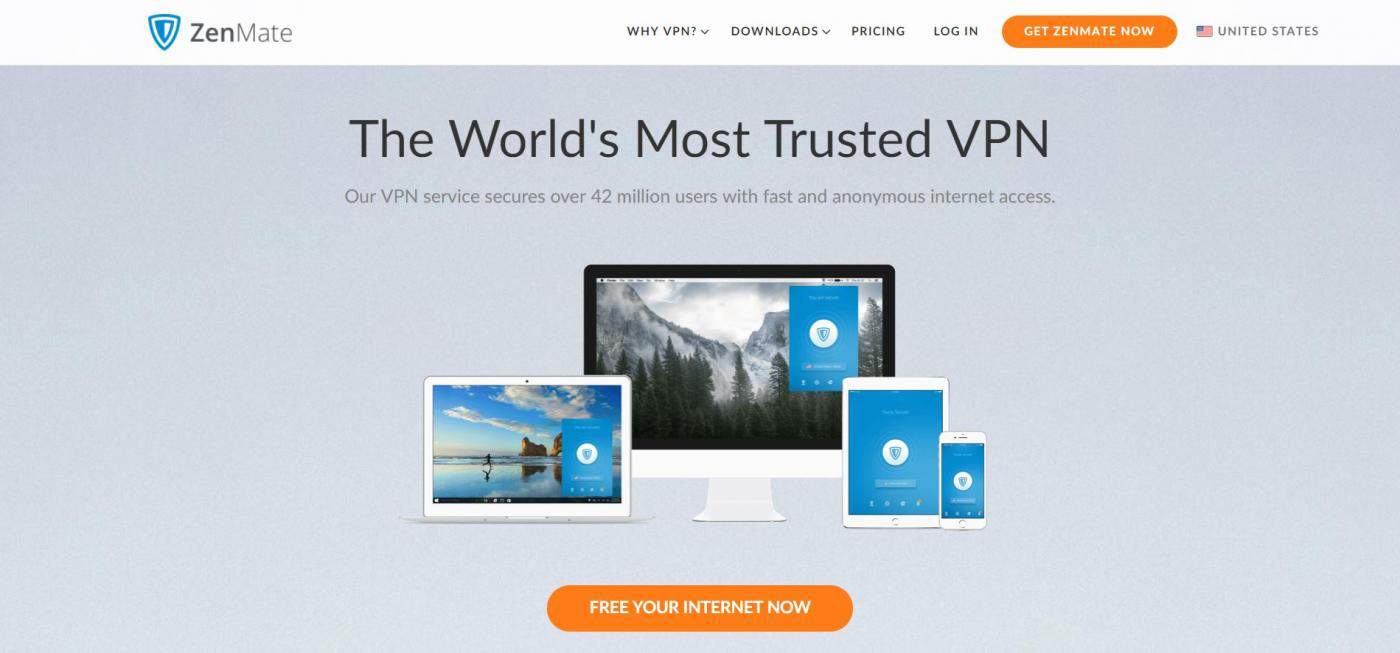 At $4.99 a month for their yearly plan, ZenMate isn't the cheapest provider on this list, but they are a far cry from "premium pricing".
Here's how all of their pricing plans break down.
Monthly: $8.99
6 Months: $7.49 a month billed twice a year at $44.99
Yearly: $4.99 billed annually at $59.99
There are no upcharges on the initial price, but like the other providers on this list, ZenMate's ToS clearly states that they reserve the right to increase or alter their pricing packages so if you do purchase a ZenMate subscription, be sure to keep a weathered eye on their pricing page.
While compiling my research for this list, I found a number of websites and third-party companies claiming to offer coupon codes for ZenMate, but my success rate with the codes was less than 10%.
Unlike many of their competitors, ZenMate doesn't seem particularly fond of holiday specials or special discounts so it's unlikely that you will be able to find their services for any cheaper than the above prices.
As far as payment methods go, ZenMate severely limits your options and only allows payments to be made via card, PayPal, or UnionPay/Qiwi Wallet.
ZenMate is compatible with all major devices and they provide their customers with unlimited bandwidth, servers in 30+ countries, and fully functioning applications for your mobile devices.
Click here to see ZenMate in-depth review and speed test.
What About the Renewal Prices?
While all of the VPNs on this list offer a "What you see is what you get" pricing plan, there are plenty of cheap providers who will enroll their customers in an annual subscription at a discounted rate only to change the pricing agreement right before the renewal period.
If you do find another cheap VPN that isn't included on this list, be wary of hidden renewal fees and read their Terms of Service very carefully (actually read it) to make sure that you don't get roped into paying double the agreed upon rate.
The Best VPNs for Netflix and Torrenting
For those of you looking to stream Netflix or anonymously torrent files, you don't have to purchase an expensive premium VPN in order to do so.
In fact, the following cheap VPNs will suit your needs just fine.
Cheap VPNs that Allow Torrenting:
Cheap VPNs that Work with Netflix 
NordVPN
Trust.Zone
Zenmate
Ivacy
Hide.Me
VPN Area
*Please note that due to the nature of using a VPN with Netflix, compatibility can change (literally) overnight so please do your due diligence before purchasing a VPN based solely on its Netflix Compatibility.*
Are These Cheap VPNs Safe?
It's important to note that just because a VPN is affordable does not mean that it's safe to use.
The safety (or lack thereof) of a given VPN is typically dependent on two things.
Their jurisdiction
The logging policy of the provider
While the logging policy is pretty straightforward (the fewer logs the better) I want to take a moment to discuss VPN jurisdiction.
Ever since Edward Snowden executed his infamous data breach, leaking hundreds of thousands of classified NSA files, the general public realized that our private lives aren't quite as private as we'd like to believe.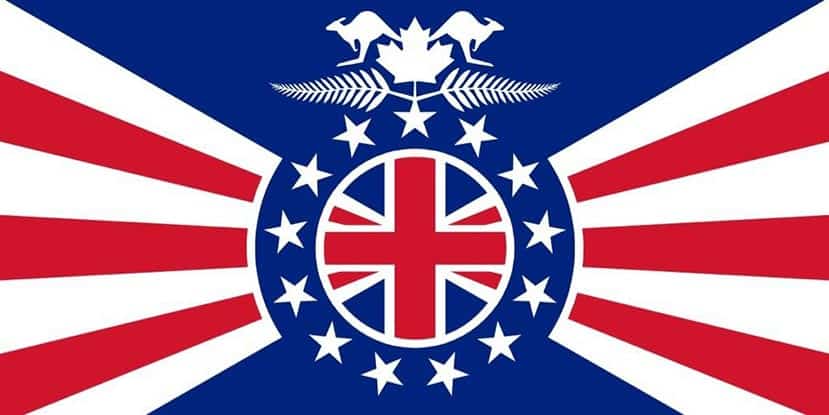 In fact, there is a partnership known as the "Five Eyes Agreement" between the U.S., UK, Australia, New Zealand, and Canada that effectively allows each country to collect, analyze, and share sensitive data with one another, effectively circumventing the privacy laws of each respective nation.
For example, if there is a law that prevents the United States government from legally surveying and spying on one of their own citizens, they can easily sidestep this law and request that one of their partners do the dirty work for them.
Meaning that the privacy laws of each nation are effectively rendered null.
But things don't stop there.
The five countries created a "Third Party Partnership" with Denmark, France, Holland, and Norway, thus expanding the initial network to "Nine Eyes".
But wait! There's more.
If that wasn't enough, the original five eyes partners expanded their network once again adding Germany, Belgium, Sweden, Spain, and Italy to their list of partners.
The Snowden leaks also confirmed that Singapore and South Korea are also limited members of the new "14 Eyes" partnership.
So what does this have to do with VPN safety?
Basically, if you are using a VPN that is located anywhere within the 14 eyes partnership, the safety and privacy of your information are brought into question.
Although you should have very little to worry about if your VPN provider upholds their no logging policy, it's important that you are cognizant of this partnership and its ramifications on your personal security.
Should I Choose an Expensive vs. Cheap VPN Software?
As with most things in this world, the answer to this question is far more complicated than it might first appear.
There are numerous factors to consider when selecting a VPN provider and the impact to your wallet is only one of those factors.
One of the most important things that you can remember is that a VPN is about your personal security and privacy.
Choosing the right VPN could be the difference between having all of your banking and personal information stolen and successfully thwarting a would-be hacker.
Choosing the right VPN can mean the difference between having your personal emails sent all over the internet and keeping your sensitive data safe and sound where it belongs.
If you live in or are visiting a country with draconian censorship laws, choosing the right VPN could literally mean the difference between life and death. 
When you take these realities into consideration, it should quickly become apparent that finding the most budget-friendly VPN should never be your goal.
Finding the most effective VPN to suit your goals should. 
While I personally believe that ExpressVPN is the best all-around VPN for 99.99% of consumers, if you do have real budget constraints, something like Private Internet Access or SaferVPN is probably your next best bet.
Cheap VPN Review Conclusion
At this point, it's my hope that this guide has provided you with all of the information and insight you need to select the ideal budget VPN for your needs.
While every provider on this list offers a quality service, there can be only one "Lord of the Ring" er… Winner.
With every factor taken into consideration, Private Internet Access is the undisputed champion of the cheap VPNs.
I hope that this guide provided you with everything that you need to find the best and fastest VPN to suit your needs.
These are my results, but what about you? Have you used any of the VPNs on this list? If so, what was your experience like? Let me know in the comments or write your own review using the box below.