Meet Our Team
We're real people, on a real mission, trying to make a real difference
John Mason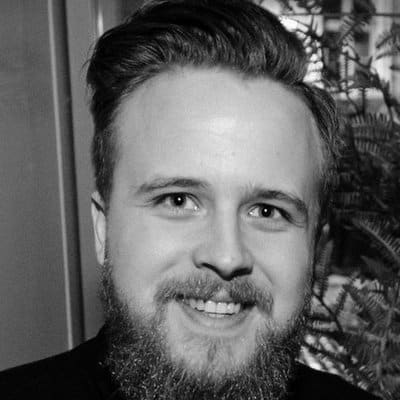 John Mason is the founder of TheBestVPN.com. John has written for publications like Tripwire, StaySafeOnline, DigitalGuardian, and Educause.
He currently writes VPN guides and how-to articles at TheBestVPN.com.
Twitter: @JohnCyberMason Keybase: JohnCyberMason
Brad Smith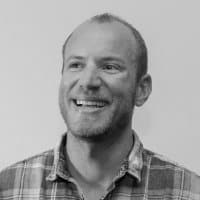 Brad Smith is a VPN enthusiast who has a decade of technology and marketing experience and holds a BA in finance and an MBA in marketing.
To date, he has written over 70 VPN reviews for TheBestVPN.com and he doesn't seem to stop.
Keybase: BradSmith
Go ahead—get in touch!
We welcome your questions and feedback
Alternatively, you can contact us on Facebook @thebestvpncom.
Our team is based all over the world, but we are headquartered in Estonia, Tallinn.
"How can I leave a VPN review?"
We'd love to hear your honest, unbiased review of VPN providers. Simply fill out this form to let us know what you think—good OR bad.
1. We will never accept compensation to write a review
Shady companies boost their profits by bribing reviewers to give them great scores.
We believe that a paid review is a FAKE review.
That's why we do not accept payment from anyone and refuse to publish "Sponsored Content."
Why is that such a big deal?
Because when a reviewer shares false information or scores a VPN Service higher than they should be — especially if there are leaks or logging going on — your privacy can be compromised for a quick buck. That's completely unacceptable to us, and we hope you agree.
2. We are 100% independent
You might be surprised to learn that some of the most popular VPN reviews websites are owned by VPN Services providers, or own one (or more) of the VPNs they review.
Like you, we think that's a massive conflict of interest. We do not own, in whole or in part, any of the products we review on this site. Period.
3. We add user reviews
Our comments section is wide open for you to ask questions or share your own reviews. Unless your review is abusive, promotional, or an obvious fake (and we DO sniff that out pretty easily), we never delete any of the comments we receive.
That means you don't have to take our word for it: you can see what hundreds of other people think about the VPN Services we review, even if they disagree.
4. We're upfront about our funding
It takes a ton of time to test a VPN, write about it, and then keep that review updated over time. Rather than resort to annoying pop-ups or ads, we earn a small commission if you decide to purchase a VPN Service using one of our links.
You pay the exact same price as anybody else, and we earn a little to help pay for hosting VPN accounts, and our time spent on this.
Remember: we review every VPN against the same objective and testable criteria regardless of who they are.
That's why some of the highest-paying affiliate programs are rated the worst on our site, and the best on other sites: we're telling the truth.