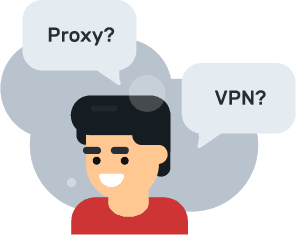 VPNs and proxy services offer some similar features, but with major differences in versatility and security. VPNs vs Proxy will explain these differences and help you make the right choice for your needs.
"VPN vs. Proxy" Table of Contents:
What is a VPN?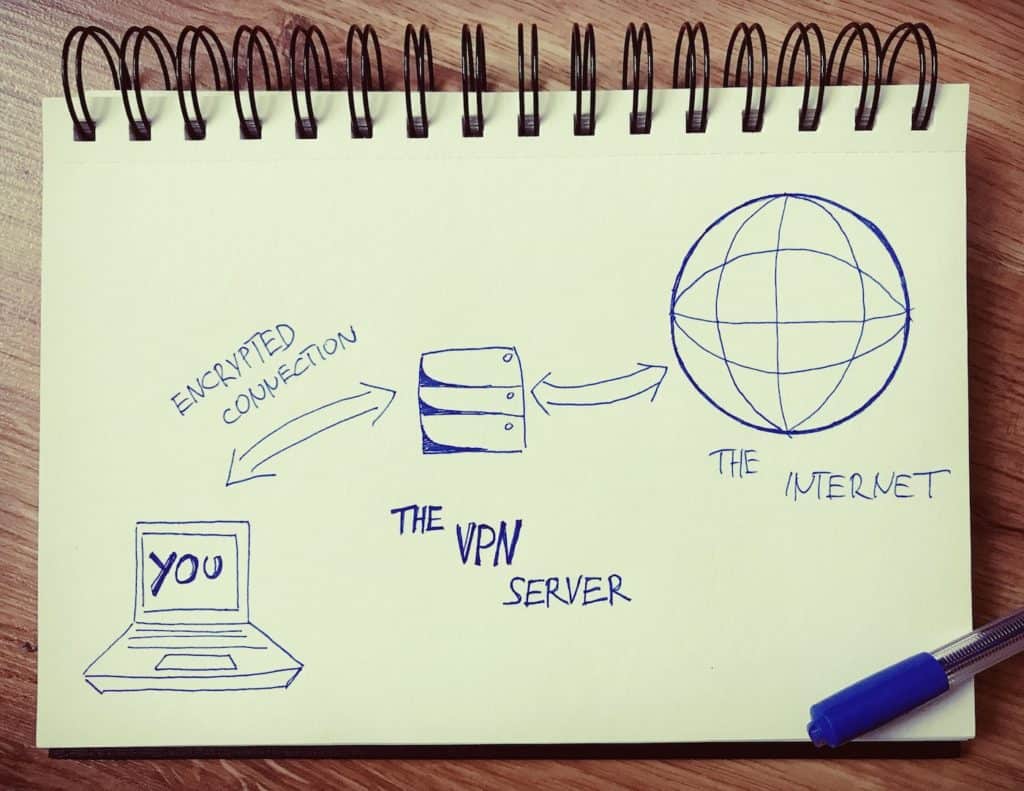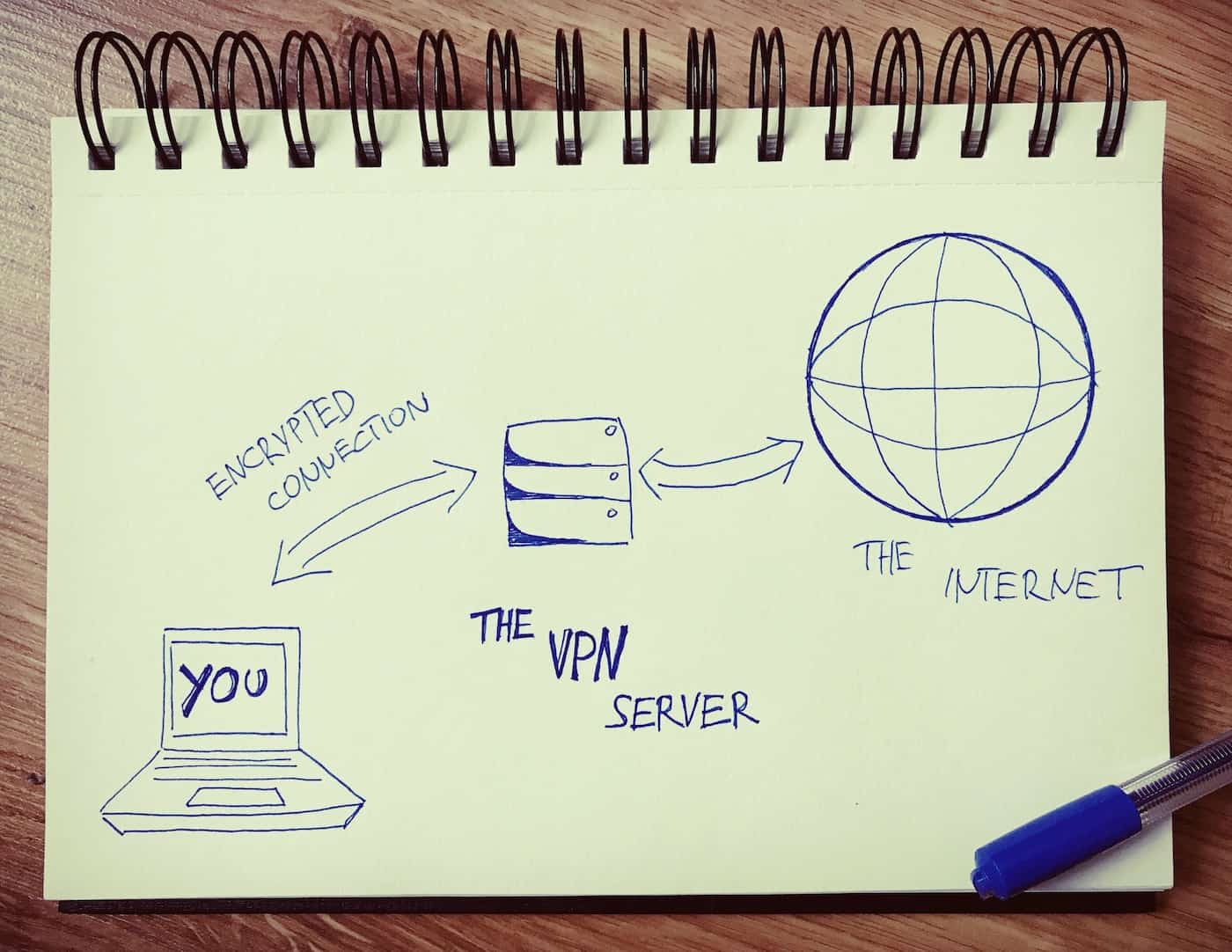 A Virtual Private Network (VPN) is a simulation (hence "virtual") of a private, local area network that extends across a public network (the internet). Local VPN client software connects you to a VPN server on the internet which then relays you, anonymously, to your required destination. Traffic going from your computer to the network is encrypted, and all of your browsing data appears to be coming from the virtual private network, rather than your personal machine.
VPNs are a boon to user privacy and security, drastically reducing the risk of your activity being traced, as well as protecting you from a variety of security threats.
VPNs come in consumer and corporate varieties. While corporate VPNs were the original form of VPN and still have an important purpose today, most discussion concerns the widely available consumer variety. Corporate VPNs are usually handled as a different subject, and are used by workers in a company to connect to the proprietary network, allowing them to see and transmit data and work remotely, for example while on a long-distance business trip. When comparing VPNs and proxies in general terms, we're specifically talking about consumer VPNs.
Read more here: VPN Beginner's Guide: What is a VPN
What is a Proxy?

A proxy is generally much simpler and usually easier to use, though less versatile than a VPN. Using functionality included in an internet browser, a user can set their internet requests to go to an independent server first (the proxy server), which will then make all further data requests on the user's behalf. This allows for IP addresses to be masked, adding a basic level of anonymity to internet browsing. It also obscures the user's geolocation, since the destination server can only see the location of the proxy server.
The most common use for a consumer proxy service is to by-pass filters. Students sometimes use proxies to by-pass school blocks on particular online services. If a school firewall blocks access to social media services, it is often possible to access a proxy service and get to the desired destination.
Similarly, proxies can be used to beat certain region-locked services – so that, for example, the BBC's iPlayer and the U.S. Hulu services can be accessed outside of their respective regions (all that would be required is a proxy server located within the relevant region). Local censorship rules can also be by-passed by using a proxy server located in a region without censorship.
Use of a proxy server is usually established within the user's browser settings, although some come with their own client software, and some are accessed in-browser as websites. This latter form of proxy website is often very insecure or even dangerous, and is not recommended.
This article is concerned mainly with standard proxy servers, although most of the information applies to proxy services and client software as well.
Why use a proxy?
Proxies offer simple, basic privacy protection; all web traffic is first sent to the selected proxy server, which then retrieves the requested website or data and relays it back to the user. This means that any website you request only sees the IP address of the proxy server, not your own. This offers some protection against surveillance. Unless you're specifically targeted or investigated, your traffic will remain anonymous. However, the owner of the proxy server will still have access to your data, and is likely to keep logs which can compromise your privacy in the long term.
By obscuring your IP address, proxies also help to reduce targeted advertising, as ad servers will not be able to log your personal IP address. It's important to choose the right proxy if this is a concern, however, since some will inject their own advertisements into the pages you visit, blocking targeted advertising from one source but using their own logs of your browsing history to push targeted ads in another way.
Proxy server connections are set up from within an internet browser – Chrome, Firefox, Microsoft Edge/Internet Explorer etc – and consequently don't require any client software like VPNs do. This makes connecting to a proxy considerably less resource-intensive than using a VPN. Without client software to download and install, there will be no impact on hard drive space either. You will still see a reduction in internet speeds as every request is relayed between you, the proxy server and the destination; but the impact to hardware performance on your own computer should be minimal.
Depending on the location of the proxy server, it will also let you access region-restricted websites and content – if a YouTube video is blocked in the US, connecting to a UK proxy server may allow you to view the video. A user in Canada, likewise, can gain access to US streaming services like Hulu by connecting to a US-based server. This may not be the ideal solution for users who need to access content from many different regions, as for each different geo-block you need to bypass, you'd need to reconfigure your settings every time to direct your traffic to an appropriately located server.
Proxies are a basic, lightweight option. They may be useful for users with severely restricted system resources, or who only need a temporary solution for certain issues and don't need to be too stringent about security.
When using any proxy, however, the importance of finding a trustworthy server cannot be over-stressed. Remember, although you might be gaining a level of anonymity when using a proxy, the owner of the proxy server is anonymous to you as well. Any individual with access to their own server and the internet can set up as a free proxy, and this could easily be used to gather personal data from the users.
Since proxies are often free services, there will be minimum security on the server. In particular, they will almost certainly maintain logs that can be retrieved by law enforcement. Your anonymity cannot be guaranteed.
Why use a VPN?
With proxies relatively easy and cheap to set up and use compared to a VPN, they might be a tempting choice for users who are new to the issues of online privacy and anonymity. However, proxy servers only offer bare-bones functionality and can introduce as many new security issues as they solve.
In 2015, an Austria-based security researcher analyzed 443 free proxy services and servers, and found that almost 80% were unsafe or not secure, either through blocking HTTPS traffic – which leaves you more vulnerable to surveillance or attempts to steal passwords and identity – or actively modifying the HTML and JavaScript of websites visited. The latter is most likely just to inject more advertisements into the client browser, but it's still alarming to know that many proxy servers can, and do, modify the data you receive.
While a proxy does mask your IP address, it does not provide any deep level of anonymity. Your identity is obscured only to the websites you visit; most proxy servers will still keep logs of which requests you send, making it easy to trace your traffic at a later date even if your IP is hidden at the time you visit a website. There are many VPNs available which have a no-logging policy, not only keeping your IP address anonymous when you access web-pages, but also meaning that it can't be traced back to you after the fact.
VPN services usually offer a variety of servers for the user to connect to; this makes them the superior solution for bypassing region locks. When using a proxy, you will have to reconfigure your browser to point to whichever server you want to connect to depending on which region's content you want to access. You cannot go seamlessly from viewing US-only content to UK-only content – and finding a trustworthy server even for one region can be difficult enough. With a VPN, your provider will often have an array of different servers available to connect to as required, allowing you to switch your virtual region safely and easily.
A good VPN can be used from any connection, including public hotspots; the encryption and extra security measures offered by VPNs will protect your browsing data over public connections. Even if an attacker manages to intercept your data, the encryption will make it unusable. Proxies are often less secure than a regular connection, so using one in public – especially one which will not use HTTPS traffic – is potentially dangerous.
Many ISPs throttle bandwidth for torrenting applications, such as BitTorrent, in an effort to combat piracy and limit impact on bandwidth – despite the effects this has on those using torrents for legitimate reasons. In order to throttle this specific kind of connection, they need to employ a process called Deep Packet Inspection. By analyzing the data packets sent over your connection, the ISP can determine whether the data is for regular web browsing or the use of torrent services – and throttle your connection speed in the latter case. Since a VPN encrypts data as it is transmitted, the ISP cannot inspect the packets properly, and therefore cannot detect when you're using a torrent service.
Which to choose?
A VPN.
When you're considering whether to use a proxy instead of a VPN, a good general rule of thumb is "don't". There are some very specific situations in which a proxy is the better option, but a VPN will offer you every benefit of a proxy server with less risk, more functionality and better protection. As long as you can choose a good VPN (there are many VPN reviews and articles here on thebestvpn.com to help), the only disadvantages are the learning curve and the additional expense.
The majority of proxies are freely available, but there is also a wide variety of paid proxies on offer. These paid services are more stable and reliable, and tend to perform a lot better than free proxies, but they can't eliminate any of the other disadvantages of using a proxy and not a VPN; your browsing data is still traceable in the event of an investigation, and all the same issues with changing servers and data encryption are still present.
Both VPNs and proxies are likely to slow your connection speed somewhat (except in the case of bandwidth throttling, in which case a VPN is more likely to boost your speed), but a proxy server will usually be much slower, as it is a single unit dealing with a multitude of unique connections, and is limited by not only your own connection speed, but also the owner's.
The only time we would recommend using a proxy rather than a VPN is when you need a "quick and dirty" solution, perhaps for a one-time use of getting around a specific firewall to access important information, or accessing data that's restricted to a particular region. If you must use a proxy, bear the risks in mind: try to find as trustworthy a server as possible; make sure that HTTPS is not restricted by the proxy; and never send any important, personal data (identifiable information, passwords, payment information etc.) over a proxy – it could easily be logged, read and even abused if the owner of the server is malicious.
A VPN will fulfill all the functionality of a proxy, with greater security and reliability. For anyone with long-term concerns about privacy, security and data protection, a good VPN is unquestionably the best choice.