Using a VPN is a must for those looking to protect their privacy and browse anonymously online. However, the benefits of using a virtual private network extend far beyond privacy and security. For example, did you know that using a VPN could save you between hundreds and thousands of dollars on online purchases?
Several online purchase sites change their rates depending on the country you're located in or based off your previous online activity. Using a VPN allows you to circumvent location monitoring and web tracking and see the prices available in other countries.
How Much is Your Location Costing You
To see how you can save by changing your location, we tested ExpressVPN, NordVPN and CyberGhost on popular online purchases. In total, we were able to save between $50 and $1,000, depending on the purchase.
Jump to our infographic to see how we did it, or check out our full findings on each purchase by clicking on the icons below.

The price of airline tickets commonly fluctuates by location. Airfare sites use your browsing history (collected by tracking cookies) to determine if you've viewed a certain flight on their site before. If you have, they raise prices. Using a VPN allows you to circumvent this by hiding your browsing history, so airfare sites can't raise prices based on return visits.
Additionally, the location you're buying the ticket from can make a big difference. In fact, research has shown that retailers often use dynamic pricing to decide how much they'll charge you.
Dynamic pricing allows online retailers to charge different prices based on how much they think a user will spend, taking factors like device type and zip code into consideration. For example, users located in zip codes or countries with higher income averages may see more expensive prices from online retailers.
To see how location affected our airfare prices, we used a VPN to compare the prices of booking a round-trip United flight from Mayalsia's Kuala Lumpur International Airport to California's Los Angeles International Airport from 20 different countries. Our maximum amount saved (between the lowest price found through a server in Poland and the highest price in the United States), was $1,121.29.
Booking a flight from KUL to LAX

Rental cars are another popular expense that varies in price depending on the location you're in. The fluctuation in prices for rental cars is largely caused by location surcharges, local taxes, and insurance costs that vary depending you what country you're in.
To demonstrate this, we looked at the price of renting a Mitsubishi Mirage from Enterprise Rent-a-Car for a week in Philadelphia from a server in the United States and a server in Spain. The cost per week for the United States was $265.76 without tax; it came to $400.74 with tax.
However, when we looked at the price of the car from a server in Spain, the price was €206,29 (or $238.17) — for the whole week. This is because the tax and fee details are included in the weekly price with renting from Europe, but not when renting from the United States.
Cost when IP address is set to the United States: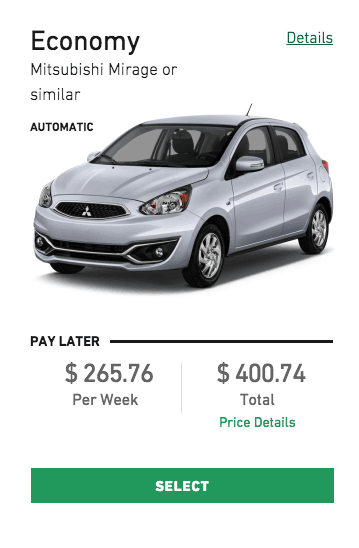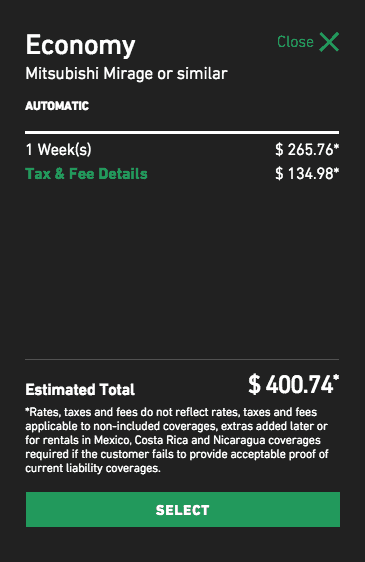 Cost when IP address is set to Spain: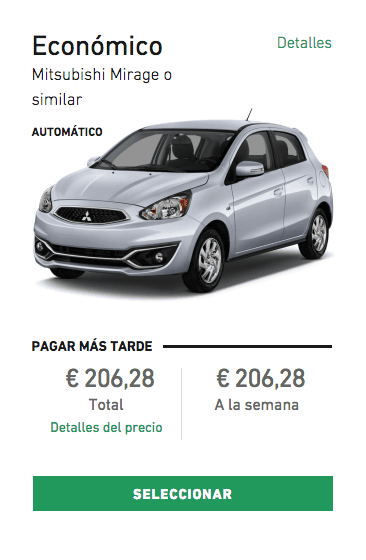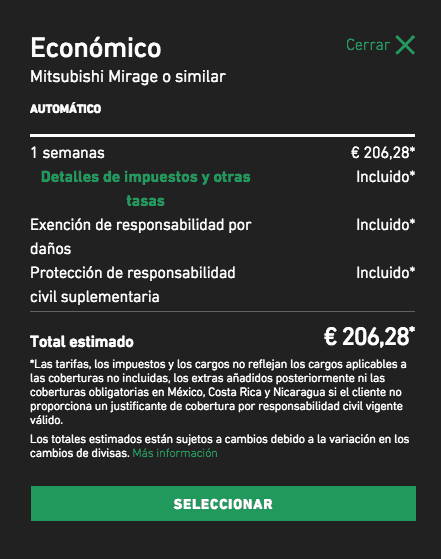 Since not every country has an Enterprise Rent-a-Car website, we took to Kayak to get a better representation of how the price of renting a car varies across countries.
When we were connected to a server in the United States, we saw the set prize as $492.00. However, this price changed dramatically as we changed our location to other countries.
Cost when IP address is set to the United States:

Cost when IP address is set to Azerbaijan ($290.47 USD):

Cost when IP address is set to China ($301.65 USD):

Cost when IP address is set to Japan ($342.71 USD):

We looked at the cost of renting a Chrysler 200 in Philadelphia, which is the most expensive rental car market in the United States. In total, we found that the priciest place to rent the car from was the United States, at $492 per day, while the cheapest location, at $221.72 per day, was India.
Renting a Car in Philadelphia

Hotel booking sites operate in a similar way to airfare and other travel sites — they use dynamic pricing and track cookies to decide what to charge you.
To demonstrate, we looked at the cost of staying at the Sofitel in New York City. When searching from the United States, a room at the Sofitel will cost $482.00/night. We saw this number lessen slightly when we searched from Canada — the least expensive tested location — which came in at $474.90/night.
We found that the cost tended to increase, not decrease, as we switched servers. The most expensive pricing came in at over $100 more than our lowest cost: $584.22/night from a server in Brazil.
Staying at the Sofitel in New York

The pricing for subscription services, like music streaming or software subscriptions, often varies by region, often in order to offset exchange rates and currency differences. We took a look at two popular subscription services — Apple Music and Microsoft Office — to see how changing your location could get you a better deal.
Saving Money on Apple Music
We logged first logged into the U.S. server of NordVPN and took a look at the cost for an individual streaming subscription. In the United States, it costs $9.99/month for an individual subscription to Apple Music.
Cost when IP address is set to the United States:

We then logged into several other servers to see how the price would vary location. Overall, we found that subscribers in Europe pay the most per month for an Apple subscription — the highest cost was from the United Kingdom, at £9.99/month or approximately $13.33/month. Other countries in that region, including Switzerland, the Netherlands, and Spain, followed closely behind.
Cost when IP address is set to the United Kingdom:

We found India to be the cheapest location to subscribe; the monthly cost when we set our location to Nord's India server was ₹120/month, or about $1.75/month.
Cost when IP address is set to the India:

In total, the maximum savings between the most expensive location (the United Kingdom) and the least expensive location (India) was $11.58/month, or almost $140/year.
Monthly Apple Subscription Service
Saving Money on Microsoft Office
Like with Apple Music, the cost for a yearly subscription to Microsoft Office products vary by region. We chose to compare the pricing of the popular Office 365 Home, which, when logged into a U.S. server, costs $99.99 for a yearly subscription.
Cost when IP address set in the United States: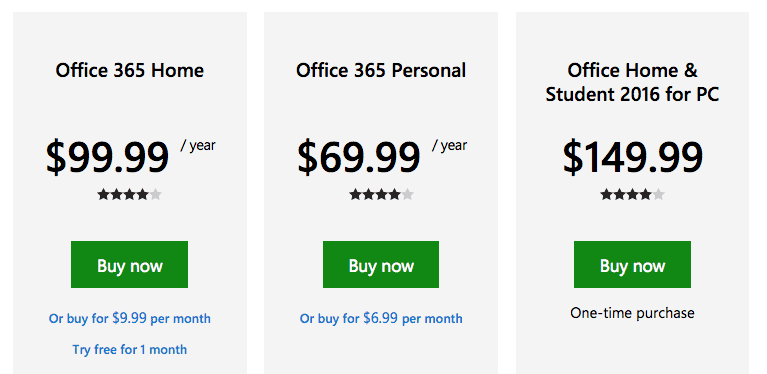 As with Apple's subscription streaming service, we saw prices hike for Microsoft Office's yearly product when we set our location to countries within Europe. Poland had the highest cost, at 299,99 zł/year or about $116/year. Nearby countries Germany and the Netherlands saw similar hikes.
Cost when IP address set in Poland: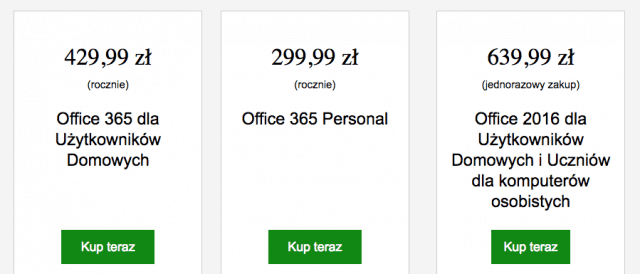 Countries near or in Asia saw lower prices; Russia came in at the lowest cost, at 2 699,00₽/year or about $55.28/year. In total, the maximum savings between Russia and Poland was more than $50/year.
Cost when IP address set in Russia: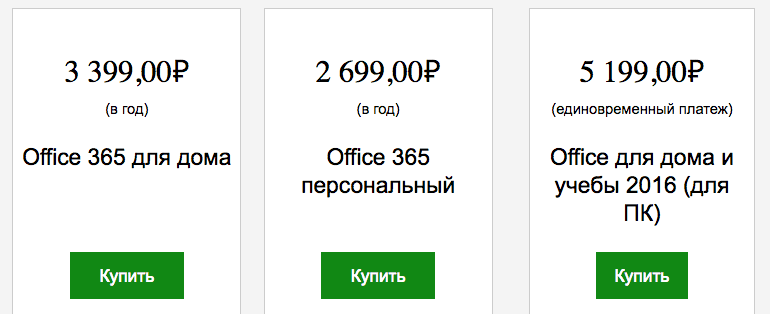 Yearly Microsoft Office Subscription
A VPN is a smart investment, both from a security standpoint and from a financial one. If you're planning to book a trip, rent a car or even simply stream music, one of our top VPNs for 2018 could save you hundreds — or even thousands of — dollars.