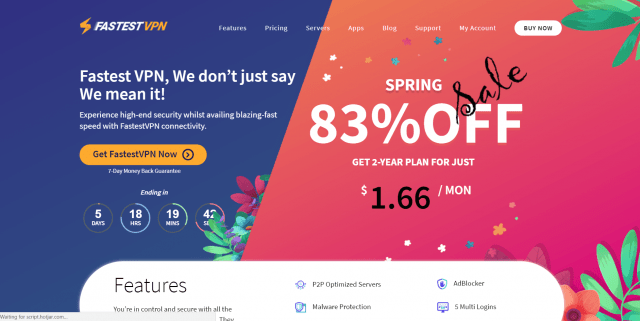 "FastestVPN" is a descriptive brand name if nothing else.
And therein lies the dilemma.
When you call yourself "FastestVPN," you're making both a seriously big claim and backing yourself into a corner.
You risk losing all credibility if rivals eclipse your speed.
That's exactly what we set out to find in this FastestVPN review.
Are they truly the 'fastest'?
Or is it just an advertising gimmick and they're hoping everybody just doesn't check too closely?
FastestVPN General Info
OVERALL RANK:
#13th out of 74 VPNs
USABILITY:
Very simple.
ENCRYPTION:
AES 256-bit
VPN PROTOCOLS:
PPTP, L2TP, IKEV2, TCP, and UDP. OpenVPN possible but not included by default.
SPEED:
19th out of 74
NETFLIX:
Worked on 1 out of 5 servers
TORRENTING:
Yes.
LOG FILES / JURISDICTION:
No logging. The Cayman Islands.
SUPPORT:
Contact options are email, live chat, and a

FAQ (Frequently Asked Questions)

COST:
$1.99/month to $7/month
FastestVPN Pros +
For a service that prides itself on speed, FastestVPN does an excellent job delivering on privacy.
Here's why.
1. Located in the Cayman Islands
There's a reason why people love the Cayman Islands so much.
Part of it is to do with the weather, the beaches, and the little cocktails with umbrellas in them.
But another is the island's obsession with secrecy and privacy. Banks will not give out information about their customers, for example.
And the same goes for VPN companies.
The Cayman Islands is also not a member of the Five Eyes, Nine Eyes, or Fourteen Eyes security agreements. This is a huge plus.
Unfortunately, we couldn't get any information on their payment processing company (to confirm that they, too, were located outside of these alliances).
However, they do let you pay with bitcoin. So there's at least one way to further protect your personal data.
2. Does Not Log Your Activity
On top of a privacy-friendly jurisdiction, FastestVPN also has a pretty good logging policy.

They do not collect logs of what you do online. This is confirmed in their Privacy Policy.
But they DO collect some minimal information for internal use, like your email and any marketing-related session data (Google Analytics, Hotjar, and Live Chat).

3. Supports Five Protocols with AES 256-Bit Encryption
FastestVPN supports five tunneling protocols – PPTP, L2TP, IKEV2, TCP, and UDP.
That's the good news. Lots of flexibility.
The bad news is twofold:
They default to PPTP. Which ain't secure at all.
They support OpenVPN, but you have some manual install work to do.
Beyond protocols, FastestVPN does use the industry-standard AES 256-bit encryption. This is bank-grade stuff that is used by security professionals around the world.
So it's legit.
Overall, we'll put these together under the Pros.
4. Pretty Fast (But Not the "Fastest")
And now the moment you've all been waiting for.
Is FastestVPN really the "fastest"?
No.
But they didn't fare too badly. They came in at the 18th position out of 74 VPNs we've tested, right behind VyprVPN.
Our non-VPN connection came in around 95.27 Mbps download and 34.88 Mbps upload.
Now, let's switch on the VPN and see the speed differences.


US Server (Florida):
Ping: 132
Download: 87.51 Mbps (8.1% slower)
Upload: 13.17 Mbps (62.2% slower)
Good download speed. Only just over 8% slower than my regular speed without the VPN on.
Not so great upload speed. It leaves a lot to be desired.
Next, let's test a Euro server.


EU Server (Sweden):
Ping: 36
Download: 92.95 Mbps (2.4% slower)
Upload: 27.80 Mbps (20.3% slower)
Once again, the download speed is great, while the upload speed let's them down a little.
Not terrible by any stretch. But definitely not the 'fastest.'
5. Torrenting Is Allowed
FastestVPN does not have a bandwidth cap.
That's great news for those who are downloading fanatics. They also permit their service to be used with torrenting apps.
So if you're looking to download massive files at fast speeds, you're in the clear!
6. Compatible with Multiple Devices
FastestVPN works with Windows, MacOS, five different Linux distros, iOS, Android, Chromebooks.


They also work with eleven different types of routers and Kodi. It is a simple case of clicking on the one you need and downloading the installation file.
They have native apps in the iOS and Google Play app stores. But if you feel like living dangerously, you can also download the APK installation file directly from FastestVPN and install it yourself.
FastestVPN also supports Apple TV, the PlayStation 3 and 4, and the Xbox.
You can use the same FastestVPN account on up to five devices at the same time.
7. Very Easy to Use
Most users can download the VPN client in a matter of seconds.
I can confirm that using it is extremely easy after testing both the Windows version and MacOS version.
No lags or bugs. And very little margin for error.
When the app starts up, you will get your standard sign-in box. (You should already have signed up for a customer account on the website and chosen your plan.)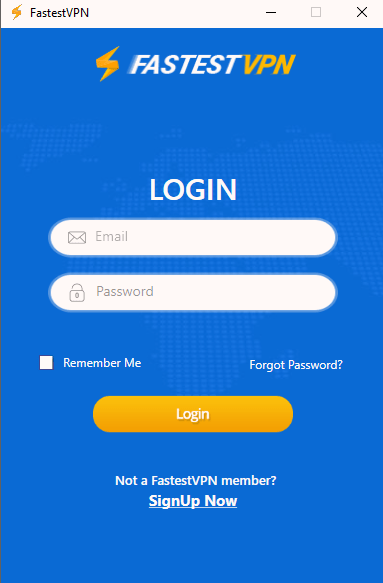 When you log in, you will be automatically connected to a close server.

To disconnect or to change servers, click the yellow circle in the middle with the lightning bolt. This will disconnect you.
To choose a new server, click the horizontal three lines in the top left-hand corner, choose "Locations" and you'll be given your choices.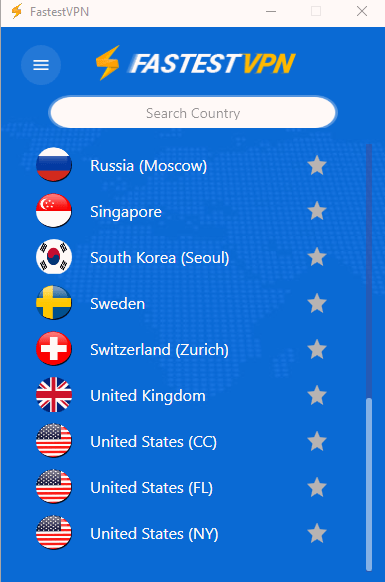 And you're free to browse from there! Happy surfing.
FastestVPN Cons –
FastestVPN seems pretty solid on paper.
And their five-year deal for only $1/month seems too good to be true.
So… is it?
Let's find out.
1. Leaks on Leaks on Leaks
The entire point of using a VPN in the first place is to protect your personal data.
Yes, security is part of it. But so is anonymity.
You don't want to divulge your location, for example.
Connection 'leaks' threaten to undermine this anonymity.
You think you're solid. All the while, your VPN is hanging a sign that says:
"Here I am, come and get me."
Well…
FastestVPN hung up a big 'ol sign.
I had to retest the results three times to make sure it wasn't a fluke.
My real location was leaked multiple times, in many different tests.
https://ipleak.net/ (multiple leaks found)
https://www.perfect-privacy.com/check-ip/ (none found)
https://ipx.ac/run (multiple leaks found)
https://browserleaks.com/webrtc (one leak found)
https://www.perfect-privacy.com/dns-leaktest/ (multiple leaks found)
http://dnsleak.com/ (three leaks found)
Don't believe me?
Here's one: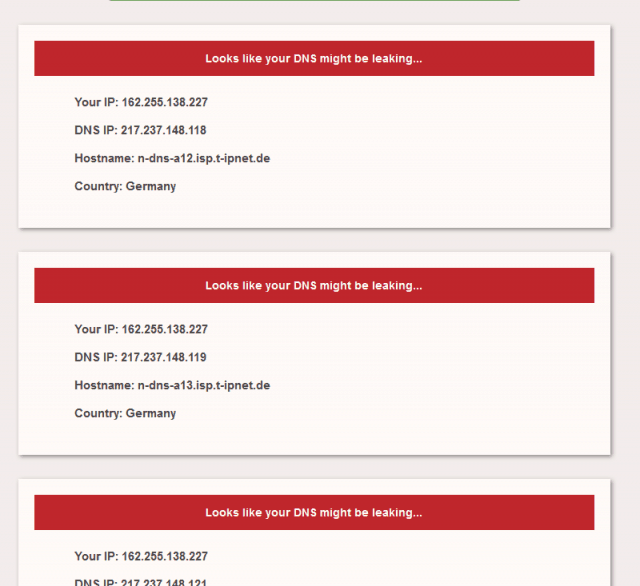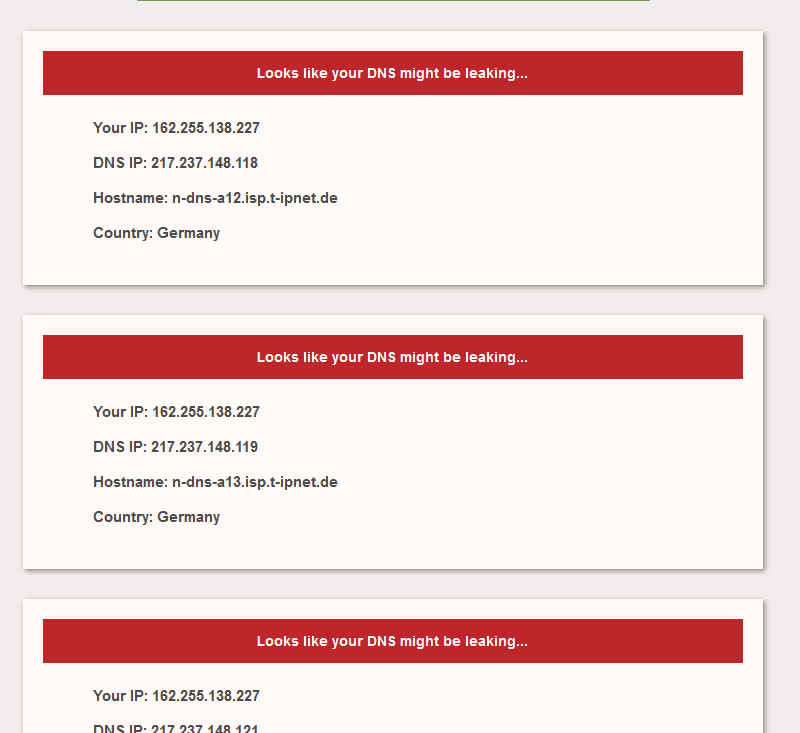 Here's another: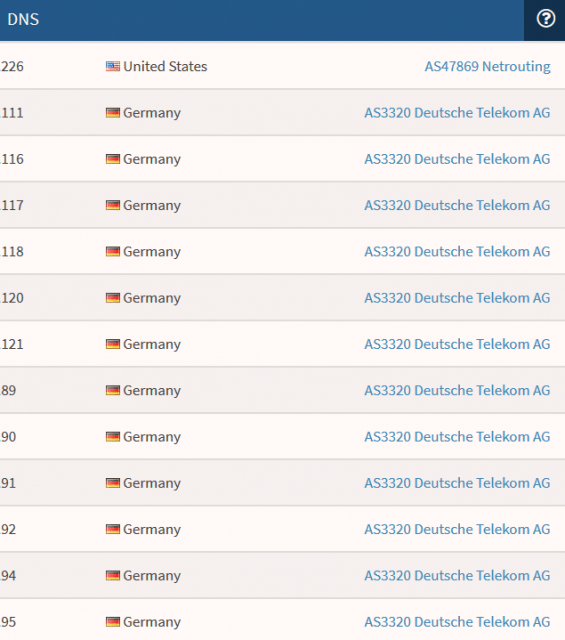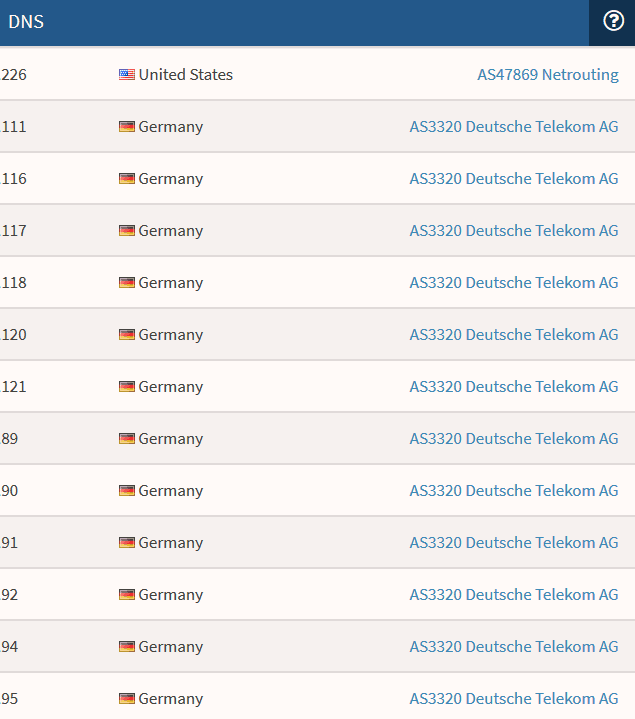 We also ran the VPN installation files through VirusTotal. At least the installation file came back clean.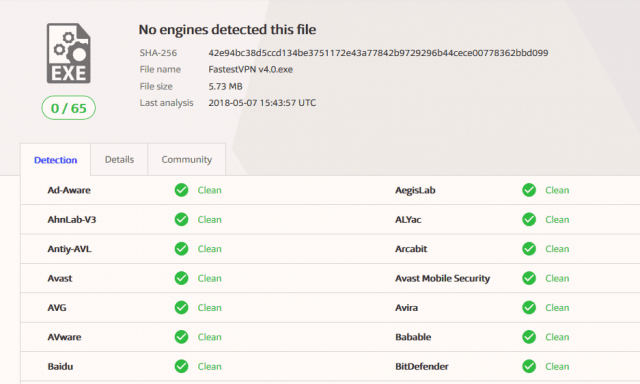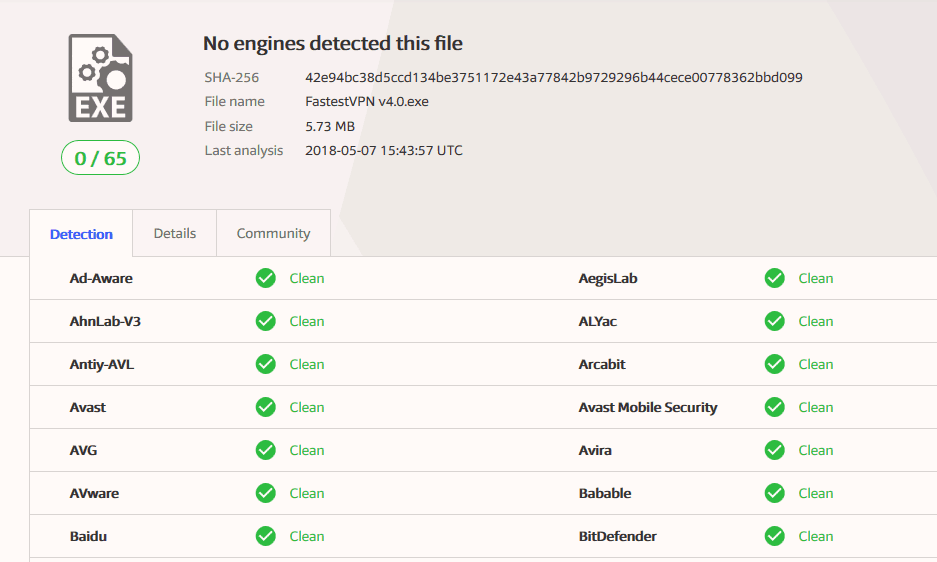 2. Does Not Work With Netflix
Forget about unbocking Netflix.
We were warned not to get our hopes up.
FastestVPN says on their site that they don't support Netflix at all.


But of course we had to test them.
We did get one to work on a server in Florida. However, four others were all blocked:
United States: New York
Canada
United Kingdom
Netherlands
While testing, Netflix also kept redirecting us back to our home country's version. Which was another painful reminder that even they knew our real location was leaking.
So don't count on streaming geo-restricted content with FastestVPN anytime soon.
3. Doesn't Seem to Work with Tor
Combining a VPN with Tor doubles-up your anonymity with an extra layer of security.
However, our research couldn't find any mention of Tor compatibility.
We tried reaching out to their support to verify. But this, too, yielded nothing.
So once again, don't bet on it.
4. There Doesn't Seem To Be a Kill Switch, Either
The purpose of a 'kill switch' is to stop your real IP address from being revealed if the VPN connection is dropped.
This could happen with a technical malfunction, but also even when simply changing servers.
A kill switch will block your Internet connection while it is searching for a new VPN server. Then, it reconnects you to the Internet when it does.
You would think this should be a standard feature in all VPN services – but FastestVPN doesn't have one.
That's a massive problem if you need a VPN to protect you in authoritarian countries.
And it's a massive problem if your VPN connection is already prone to leaking. Which, as we've seen, is the case with FastestVPN.
You should probably look elsewhere if anonymity is the goal.
5. '24/7' Customer Support is Non-Existent
Customer Support can be contacted via email and live chat.
There is also a Support section which you can check out before emailing them.
The company claims they are available 24 hours a day, seven days a week.
Except, according to our test, they're not.
We reached out to clarify three different issues:
What payment service do you use for credit card transactions?
Does FastestVPN support the Tor browser?
Why do you have no kill switch?
We tried email. But no luck. Hours sped by and still no response.
So we hopped on live chat and sent the same questions.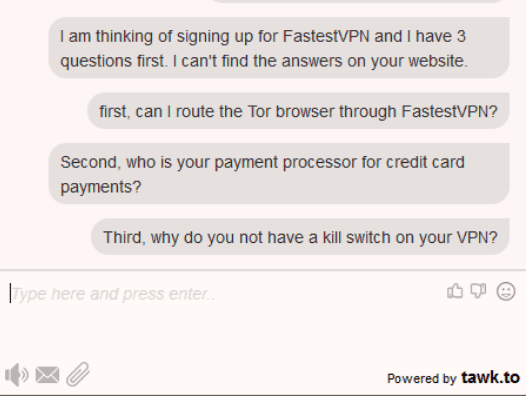 Anyone? Anyone? Bueller?
Nothing.
I waited close to two hours for the online chat to get back to me. There was no response.
This is a company that proclaims 24/7 customer support but no emails or chat requests were answered for several hours.
6. Too Few & Inconsistent Servers
You know those leak issues we mentioned a minute ago?
That made me think of something else.
Here's the deal:
Unfortunately, many VPNs lie about their servers.
And we noticed a few inconsistencies around FastestVPN's servers.
Many times, a company might tell you they have a server in one location, only for it to actually be somewhere else.
FastestVPN claims over 70 servers in 20 countries.
But when you open up the desktop app, you can only see 23 servers.
Hmmm.
They also show only one server in each country that they're in. The U.S. has three. But the numbers still don't add up.
And either way, there just aren't enough to be worth your time.
Otherwise, you risk being forced to share the same overcrowded servers with everybody else.
FastestVPN Cost, Plans & Payment Methods


You can either pay for FastestVPN monthly, annually, or every two years.
Monthly is $10 a month which is on the expensive end of the spectrum.
But if you buy it for $35.95 upfront (one year), that drops to only $2.99 a month.
And if you pay $39.95 for a two-year plan, they are virtually giving their service away at $1.66 a month. That's a savings of over 83%.
At the time of writing, they were also promoting a temporary special offer of a five-year plan for just $1 a month. They are giving no indication though on how long that offer will remain open or if they will make it permanent.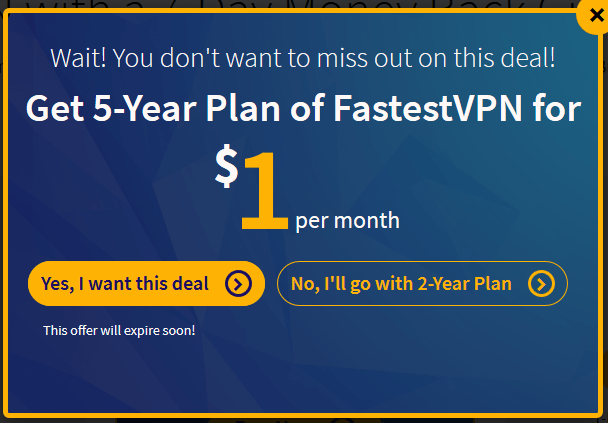 All plans come with a 7-day money-back guarantee. There is no trial period, but you have seven days to get a full refund if you're not happy.
There is also just the one plan level.
There is no 'Basic' or 'Pro' level with extra features. The only difference is how long you want to pay for up-front.
You can pay for FastestVPN through credit or debit card, PayPal, Bitcoin (anonymous), and AliPay (third-party online payment platform based in China, made by Alibaba).
Do I Recommend FastestVPN?
Speeds are, in fact, pretty good. Their Cayman Islands location and logging policy are both encouraging.
They also provide an excellent array of device options.
Unfortunately, the Cons outweigh the Pros at the end of the day.
The fact that DNS requests are leaking all over the place is quite disturbing. How are you supposed to keep your privacy and security safe if people (and government and advertisers) can clearly see that you are someplace else?
Even my tests on Netflix servers weren't fooled. They kept redirecting me back to my home country's Netflix.
Netflix may be cracking down hard on proxy servers but there are still a lot of VPN servers that are trying to stay one step ahead of Netflix.
FastestVPN seems not to be bothered.
Then there's the lack of a kill switch which is like showing lions at the zoo but not bothering to put up protective fences to stop the public from being eaten.
And if all of that was bad enough, Customer Support is totally non-existent.
I still have the timer ticking away on that email reply coming back, but I am not counting my chickens.
Nobody is bothering to reply to my Live chat message, either.
If that is their idea of '24×7' support, you should use a VPN software that has an excellent provider, like NordVPN.
Add your own FastestVPN review:
5 user reviews for FastestVPN
Person2 1/10 November 20, 2018
Major security leaks
Had constant slow speeds, asked remote desktop to test a few things. They remote desktop in and first thing they did was reinstall the app. Get to login info page and he copy and pasted my email and pass in without asking. He had access to email and passwords in plain text. That in itself if a big security risk, glad I used paypal and only have access to my email. I only use it for torrents, dont use it for anything needing security and privacy.
Jeff 3/10 October 1, 2018
Dissapointed to be honest
To be honest I can not recommend this VPN. I have messaged the support Team so many times and nothing gets done, they say it will be looked into, then a month later they said it was fixed now, then I check again and it leaks, they do not know what to do to fix it (about 4 times I have messaged about it, continuous loop). Also I have asked for a refund which they said they would give, in the end they said they were going to send the refund, but I haven't received the money after 2 months, and then I asked the support why I haven't got my money and all of a sudden they say I will not give me my money back. This company is untrustworthy and full of lies. It seems like a complete shambles over there and can not sort anything out properly. Getting the money back is like getting water out of a stone, once you have given it you will not get it back.
Person 9/10 August 22, 2018
Does not leak DNS if properly configured
First when I tried it I too noticed the leaks in DNS, however after some searching I found out that it could be due to my computer not being forced to route all traffic through the VPN. After I got that changed it works without leaks. For me FastestVPN works good and I would recommend it to other people.
Alex 1/10 July 30, 2018
FastestVPN is a con
Like Imod I also fell for the trap. There is no way of getting your money back from this firm. They are selling a program that does not work as stated on there web page. This leads me to thinking that they might be keeping logs and selling information as nothing they say can be trusted. Find a better VPN, Fastestvpn leaks DNS and cares nothing about been honest.
John 2/10 July 6, 2018
Worst VPN Ever
This VPN leaks DNS like no other VPN I have ever used.
The support keeps feeding you BS but nothing works to stop the leaks. To be honest I don't think this firm has a tech team and they have no way of fixing the leak.
The 7-day money back is not to be trusted and trying to get your money back is like getting your teeth pulled by a blind person, painful and bloody.
My advice, don't go near this program as it cannot be called a VPN. There are many many good VPNs out there FastestVPN is not one of them.