In 2010, a group of Italian "hacktivists" came together to create AirVPN, a virtual private network that was meant to fight back against censorship and preserve net neutrality.
Fast forward eight years and AirVPN has grown into a full-service premium VPN with servers in 20 countries around the world. Their parent company is Air di Paolo Brini, c.a.
Their site basically says, "Censorship is wrong, net neutrality is good, and you have a right to privacy."
But words and values can only be backed up by action.
And when it comes to a VPN, action can be summed up in one word.
Performance.
So, is this product truly the breath of fresh air that they're touting? Find out in this AirVPN review.

General Information
| | |
| --- | --- |
| OVERALL RANK | 19/74 |
| USABILITY | 5/5 |
| ENCRYPTION | AES-256 |
| VPN PROTOCOLS | OpenVPN |
| SPEED | 23/74 |
| NETFLIX | 1/5 Worked |
| TORRENTING | Allowed, No Limits |
| LOG FILES/JURISDICTION | No Logging, Italy (14 Eyes) |
| SUPPORT | Contact Form |
| COST | $5.29/Month For One Year |
AirVPN Pros
On paper, there's a lot to like about this VPN.
They're using fantastic, high-grade VPN protocols and encryption standards.
Their logging policy is very thorough and honest. This is one of the only surveillance alliance jurisdiction companies that truly logs no data or personal information.
It was free of leaks and viruses, and it works with both Netflix and torrenting.
To top it all off, its speed ranges from good to average and you can have five devices connected simultaneously.
So let's take these points one at a time and dive a little deeper.
1. No Logging Whatsoever
We use VPNs to achieve true anonymity. We want our activity to be invisible to hackers, government agencies, and even the companies who create the VPN that we're using.
Logging is one of the grossest betrayals that a VPN company can enact upon their customers.
AirVPN states in no uncertain terms on their homepage that they keep no logs, whatsoever.
But that is a statement echoed by almost every VPN we review. Then, when you dig deeper, you see that they're actually logging a ton of your personal information.
So we dug deeper into AirVPN, going so far as to read through their privacy policy.
What we found was actually very encouraging.

I had to read this over several times to make sure I was getting it right. They don't want ANY of your information. Not even your email address. You have the option to include some info, but those seeking total anonymity can find it here.
On top of not logging your online activities or personal information, this site isn't even storing cookies on your system. It appears to be a truly anonymous service.
2. Advanced Protocols and Encryption
Some people might look at the word "hacktivist" when reading about AirVPN's creators and get a little uneasy.
I actually see it as a good thing.
Who would better know what protocols and encryption will work best to protect against malicious hackers, than hackers who use their skills for good?
That's why it comes as no surprise that AirVPN has all the right stuff when it comes to protecting your signal.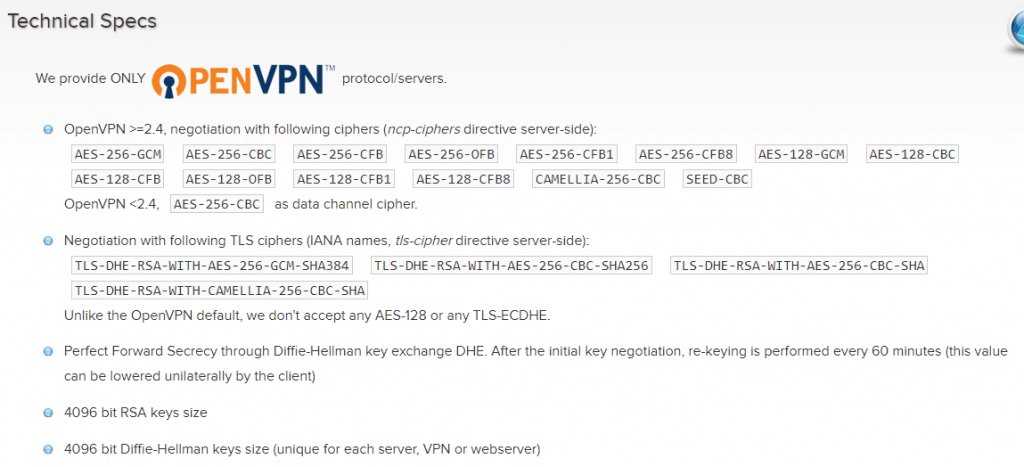 Ok, so that's a lot of numbers dashes and random letters. Let's try to break this down into something more easily understandable.
For starters, they're using OpenVPN protocol, which is the industry standard.
It's created using open source technology, so it's not the property of one company which is responsible for its updates. The security community as a whole work together to constantly update this protocol and keep it on the cutting edge.
The advanced AES encryption they're using is also good to see. It's the Superman of encryption standards, completely invulnerable against even the most advanced modern technology.
It's good to see some other encryption levels being added here as well. You can never have too many choices.
All in all the last thing you'll ever have to worry about with AirVPN is security. You're covered.
3. Leak and Virus Free
Even the most advanced protocols and encryption mean nothing if your IP is leaking.
To put it in geeky terms, an IP leak is like Batman going out to fight crime with the most advanced suit and gadgets available, but there's a huge hole blown out of his mask.
Everyone can see you, Bruce! You're not fooling anyone!
DNS and WebRTC leaks are the proverbial hole in Batman's mask.
If a DNS server is causing your VPN tunnel to be bypassed, then your original IP will be out there before the eyes of your ISP.
Likewise, if API's associated with WebRTC systems uncover your IP, the VPN is rendered useless.
That's why it's so important for a VPN to be leak proof.
We tested AirVPN six different times trying to make sure that nothing was leaking out. It passed every single test we threw its way.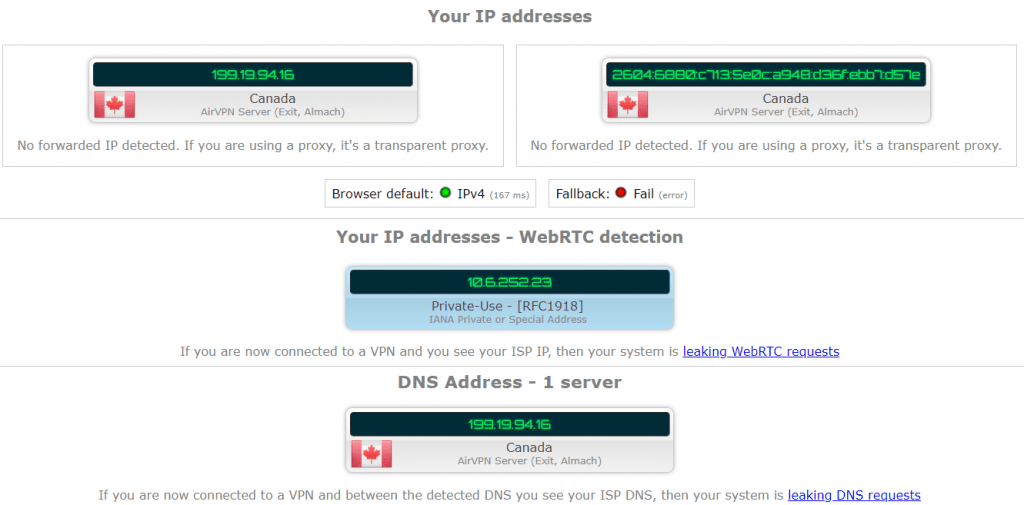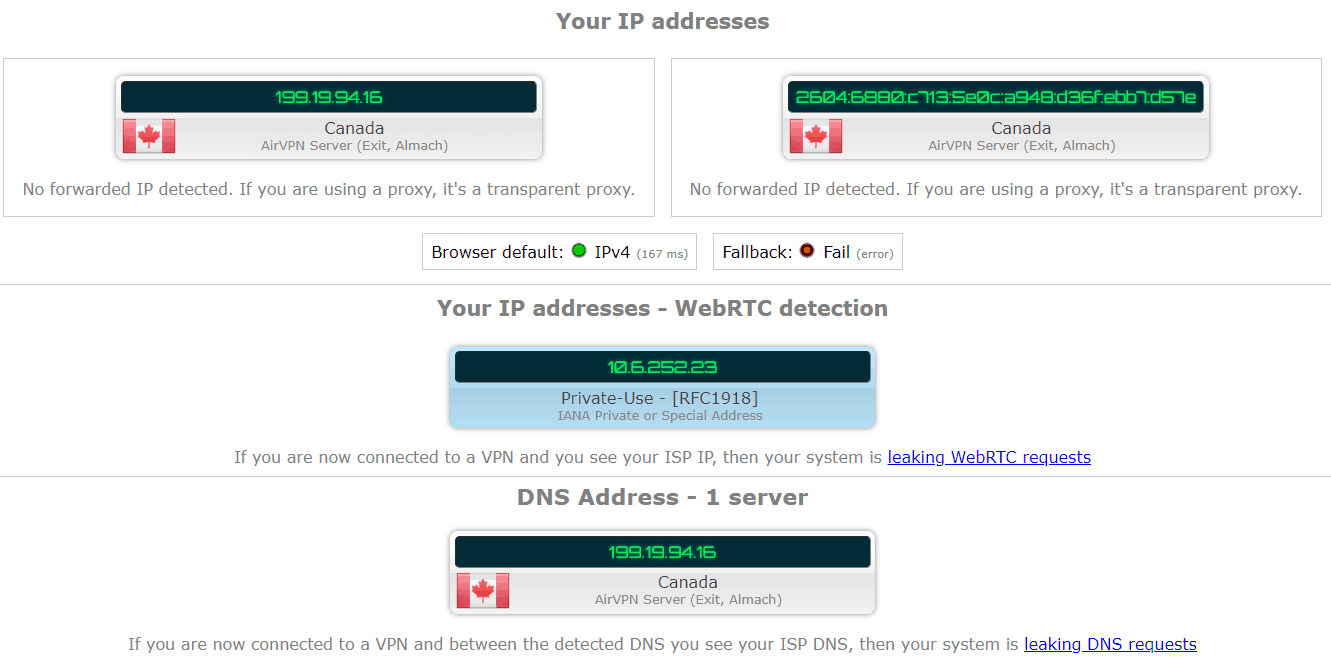 We didn't find any WebRTC leaks either: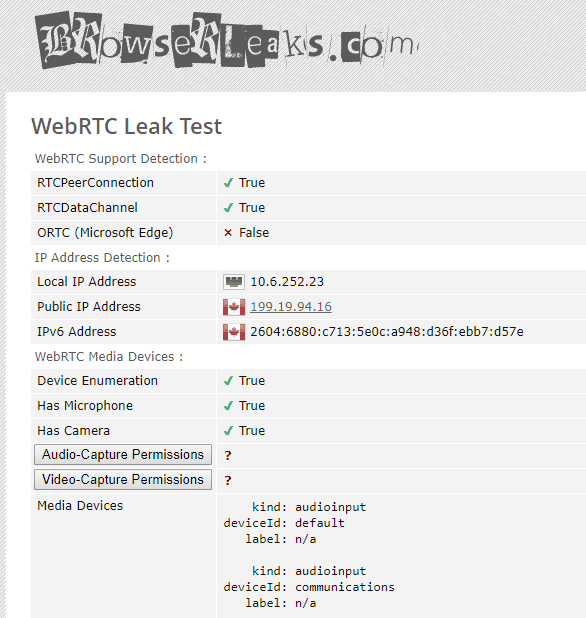 https://ipleak.net/ –

Passed
https://www.perfect-privacy.com/check-ip –

Passed
https://ipx.ac/run –

Passed
https://browserleaks.com/webrtc –

Passed
https://www.perfect-privacy.com/dns-leaktest/ –

Passed
https://dnsleak.com –

Passed
Viruses can also impact the effectiveness of a VPN, damaging your system and transmitting your information back to hackers.
We tested AirVPN's install files for 66 viruses and found that it had a clean bill of health.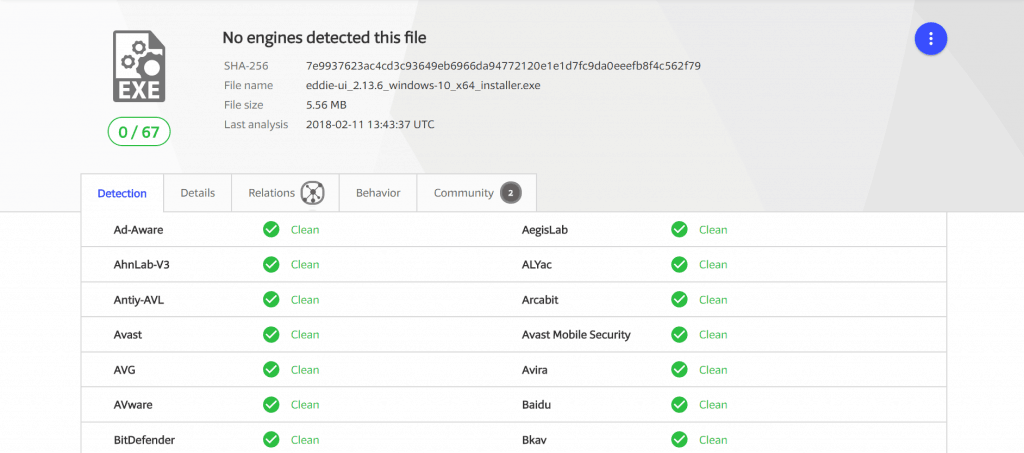 4. Average Speed Loss
"This VPN improved my internet speed," said no one ever.
Every VPN is going to slow you down. That doesn't mean your session needs to come to a screeching halt, though.
We tested two of AirVPN's servers to determine what level of speed we were losing.
One server was located in the EU, and the other was in the US.
The EU server fared much better than it's US counterpart. Speeds fell but the difference was slight.

EU Speed Test
Ping: 38 ms
Download: 64.48 Mbps (33.5% Slower Than 97 Mbps Benchmark)
Upload: 30.71 Mbps (42% Slower Than 53 Mbps Benchmark)
The US server is where things started to get dicey. The download fell further than we like to see, but the upload plummeted.

US Speed Test
Ping: 127 ms
Download: 27.79 Mbps (71.3% Slower Than 97 Mbps Benchmark)
Upload: 12.12 Mbps (77% Slower Than 63 Mbps Benchmark)
Those US numbers are problematic, but consistent EU speeds help to keep this in the pro collum.
While I find these to be acceptable speeds, it was not enough to make our list of the fastest VPNs.
Out of the 74 VPN services that we've reviewed, we rank AirVPN #39 in terms of speed.
5. Worked With Netflix
One of the main benefits of a VPN is the ability to stream geo-locked content.
Netflix has a ton of content that's inaccessible based on where you're located. A VPN should, in theory, counteract this. And for a while, it did.
Then, one dark day…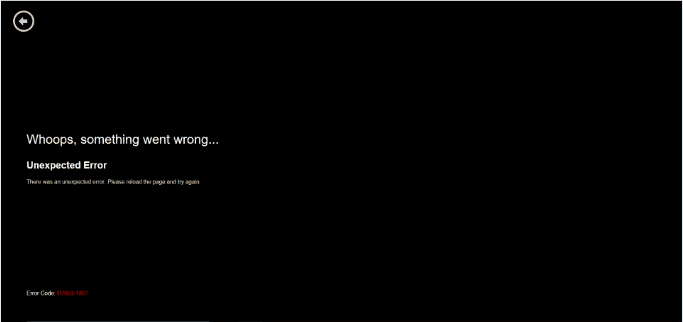 This started to happen.
Netflix was blocking VPNs and proxy servers from accessing its content. Their anti-vpn system is really hard to get around, so when you find a product that actually works with Netflix it's time for a happy dance.
Well, start dancing, because AirVPN worked with Netflix.
We tested five of their servers and one of them worked beautifully.
The Netflix VPN game is an ever-evolving dance, but thankfully, AirVPN has a community forum with a thread keeping users up to date on which servers are working with the streaming service.
6. Unlimited Torrenting
AirVPN lets you torrent to your heart's delight.

And why shouldn't it? Torrenting is one of those services where a VPN is at its most useful.
Peer-to-Peer connections (P2P) are a great way to download large files, but they're dangerous. You have no way of knowing who you're letting into your system, and so you open yourself up to risk.
That's why many vpns have embraced torrenting, including AirVPN. But still, there are many who limit or ban the service on their servers.


7. Compatible With Computers, Mobile, and Routers
In today's landscape, people want more from their VPN than just anonymous web browsing.
Content streaming has become one of the service's most popular uses. In the era of smart streaming devices, people want to experience content on their television.
AirVPN doesn't have functionality with gaming systems like PlayStation 4 or XBox One, nor does it have an app on streaming devices such as Roku or FireTV, but it can be used with a wireless router, protecting all of your activity on those devices.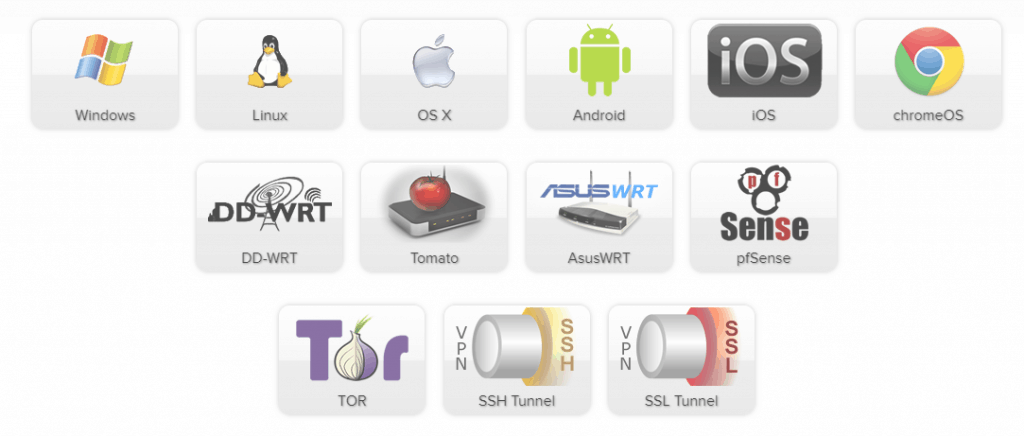 That's an impressive list, ranging from computer operating systems to mobile, browsers, and several routers.
It's also awesome to see the TOR network listed so prominently. There are many VPNs which ban access to this anonymous web browser.
So while it would be nice to see some other smart devices on this list in the future, AirVPN has some decent inclusion which can protect your activity on and off the computer.
8. Flawless Install and Execution
I can't say enough good things about my hands on experience with this app. The download was smooth and quick.
They took all my system specs and we were off.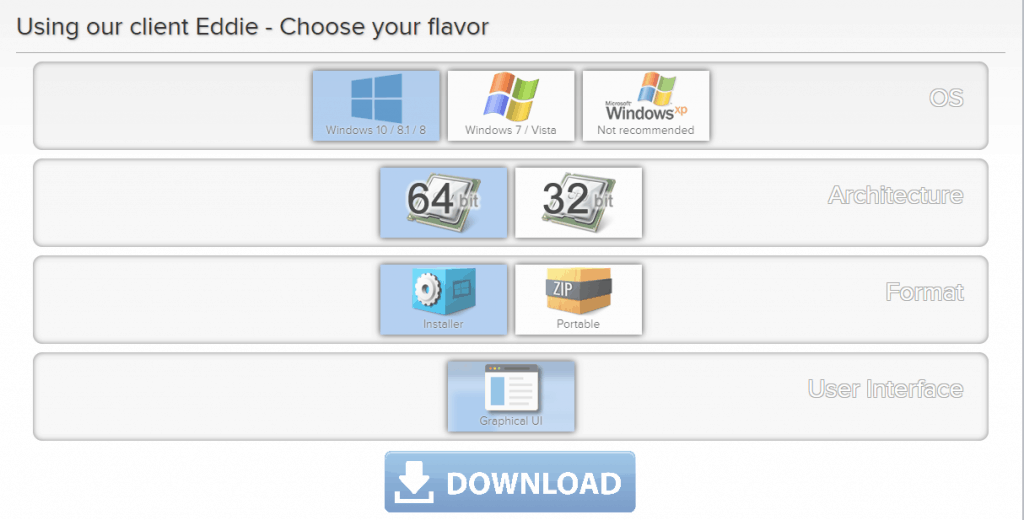 Their client program is called Eddie. So searching for AirVPN in your system once it's installed does nothing.
Eddie and I got off to a great start. The program installed in under a minute.
Before connecting, I perused the options a bit, noting that they have all of their servers listed in order of how well they're functioning.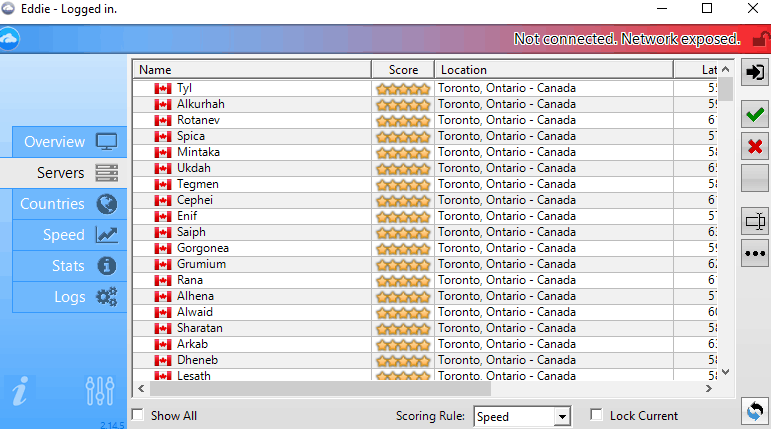 Next, I chose to connect to the fastest server. That's a service that they offer on Eddie's main dashboard. It sent me to one in Canada.
First, it installed the tunnel driver, which took a few seconds.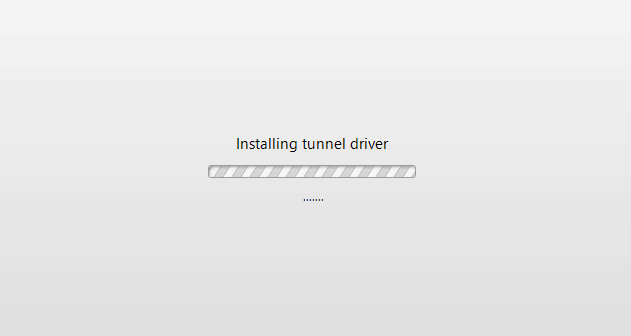 Then I was connected. The whole process was lightning fast.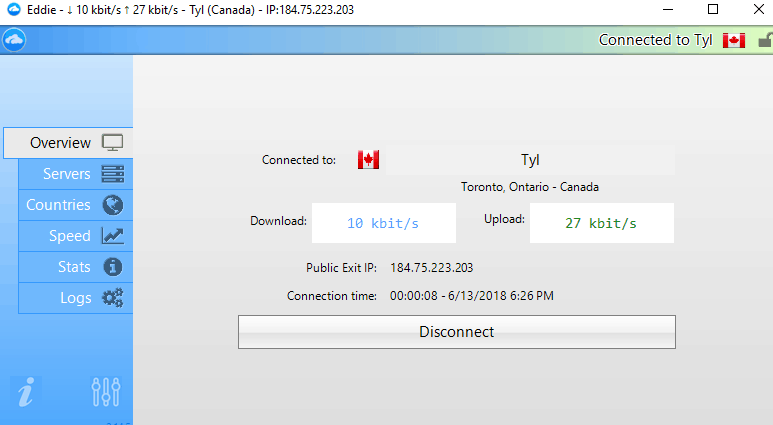 Once I was connected I went over to YouTube where I knew there was some geo-locked content.
I connected to a video of Canadian Figure skating duo Scott Moir and Tessa Virtue from CBC Sports. (Don't you judge me, they're magic on ice!)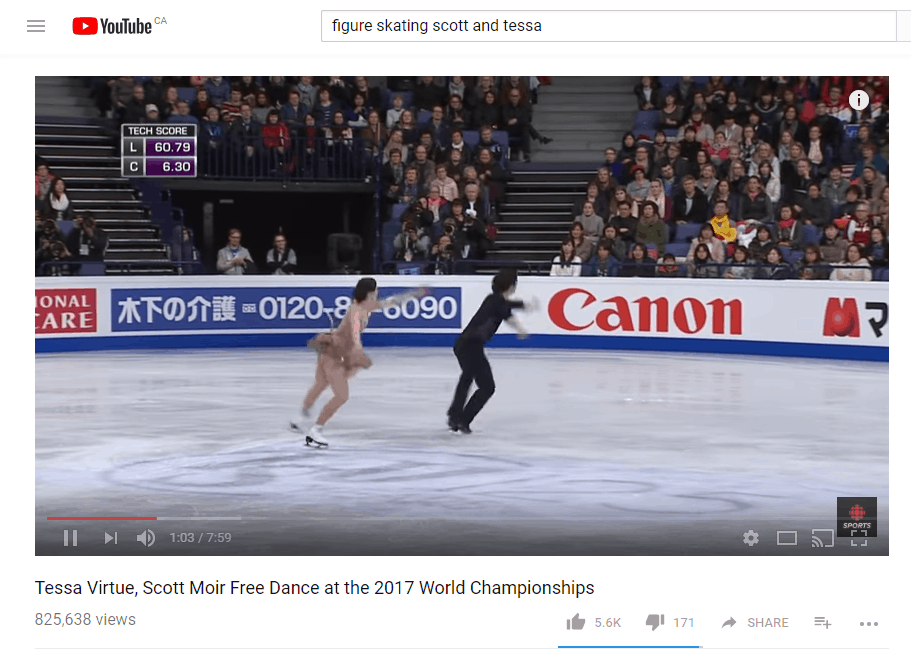 It worked perfectly. After I was done wiping tears from my eyes at the skating splendor of the Great White North, I switched around to a few more servers. They all connected quickly.
All in all, this was a perfect VPN experience and I was very satisfied.
AirVPN Cons
While our pros list was extensive, AirVPN is not all sunshine and daisies.
There are some issues that need to be addressed before I can decide if I'll recommend this service or not.
For one, despite their impressive no logging policy, they're still smacked in the middle of the 14 Eyes surveillance alliance's jurisdiction.
Their server park has improved in recent years, but it's still pretty small, and they have no kill switch, which leaves a glaring issue with their security.
And their customer service leaves much to be desired.
1. Located in Italy (14 Eyes Jurisdiction)
Ah, Italia.
Land of Venice, of Rome, and of the 14 Eyes surveillance alliance, which shares information gathering efforts with 13 other nations.
So, what does that mean for AirVPN?
Despite their no logging policy (which I still love), it means that the Italian government could demand they turn over any and all information and share it with other member countries.
Membership in the 14 Eyes alliance includes such heavy hitters as:
The United States
The UK
Canada
Australia
New Zealand
Denmark
France
The Netherlands
Norway
Germany
Spain
Belgium
Sweden
Italy
That's an awful lot of governments who can be all up in your business at a moment's notice.
If AirVPN were logging any information at all, I would be worried about this. They're not, so this isn't the disaster that it would normally be.
2. Small Server Park, No Kill Switch
AirVPN has 218 servers located within 20 countries around the world.
While this is far better than the 80 servers in 16 countries they had a year ago, it is still a far cry from a company like ExpressVPN, which has a server park in the thousands, located in every major city in the world.
But still, AirVPN has a page on their official site giving you updates on which servers are working, not working, and running the fastest.
I was also disappointed to see that AirVPN doesn't feature a built-in kill switch. This is a fairly common security component for most modern VPNs.
A kill switch can automatically disconnect you from the service if it senses that your connection may no longer be secure. This would be of more concern had we found leaks in AirVPN, but for now, it's just an anxiety-inducing exclusion.
3. Dismissive Customer Service
Customer service is something that's important to me, both with VPNs and just in general.
I like to know that a company I do business with values me as a customer.
AirVPN has a contact form. I prefer chatbots but a contact form works as long as there's decent response time.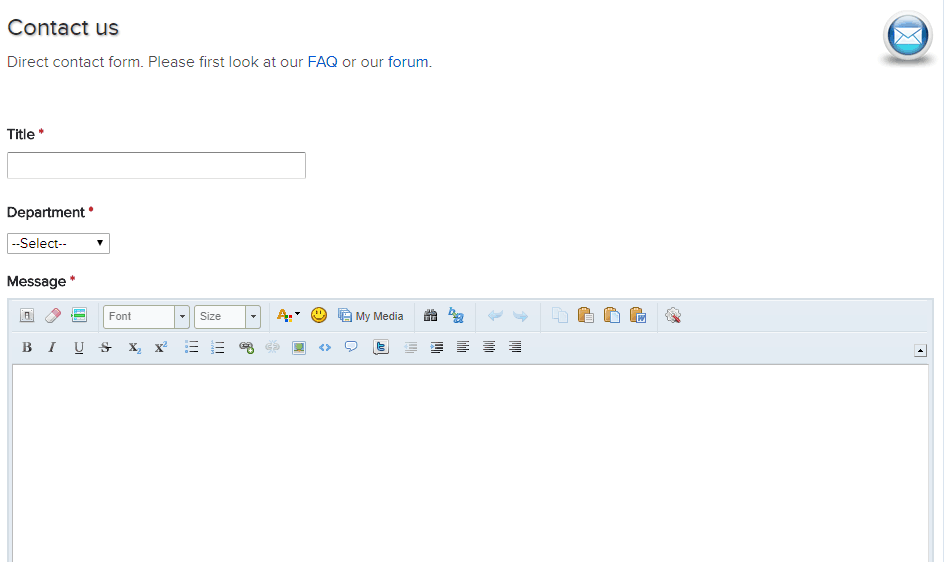 I filled it out, sent it in, and got nothing for three days. Thinking that was strange, I filled out a second request and sent it.

I got that email immediately. I didn't receive an email the first time. That means my first request went unanswered because of a glitch in their system.
Not great, but at least I wasn't being ignored purposely.
A few hours later I got a response, but I didn't get an email alerting me to it. I just happened to check back on their site because I was writing this review.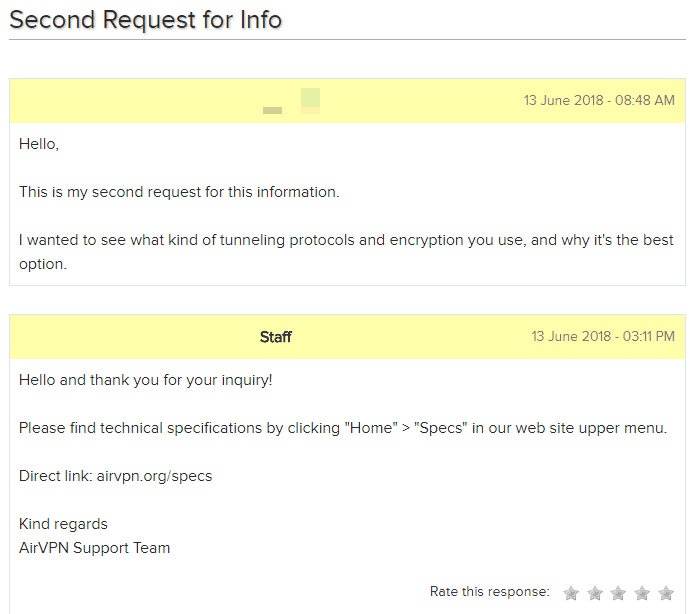 I purposely asked a question that was on the website as a way of testing whether or not they'd go that extra mile.
Instead, I got dismissive "it's on the website" response.
Not very happy.
AirVPN Cost, Plans, & Payment Options
Air VPN has only one premium plan with no free option.
There are five pricing tiers which correlates directly to how much time you're willing to commit to using the service.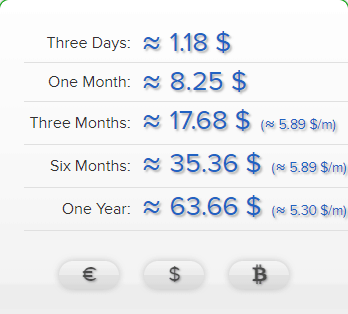 Pricing starts for a three day period for $1.18 and goes up from there.
A month alone is $8.25 with savings tacked onto each additional level. Three and six months have the same monthly rate of $5.89, but you save some more when you opt in for a year at $5.30 per month.
There is a multitude of payment options, including a wealth of cryptocurrency options, such as BitCoin.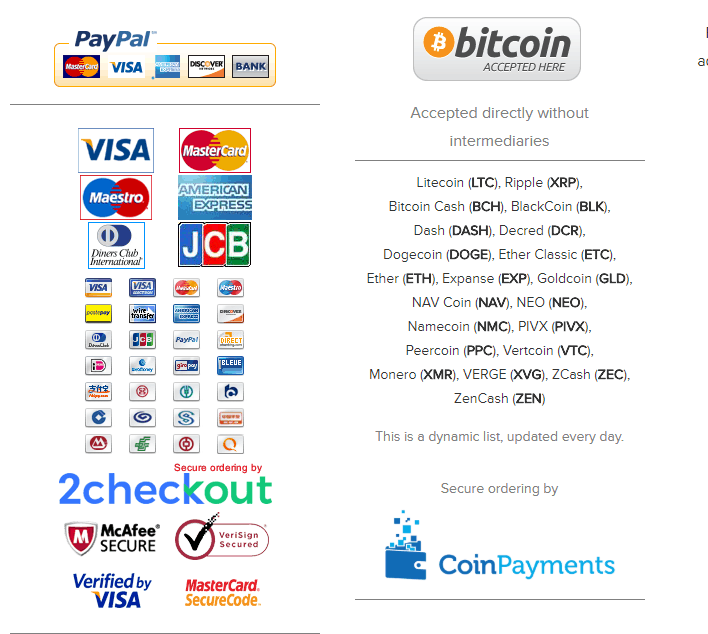 Having the option to choose between 22 different forms of cryptocurrency is super helpful to anyone hoping to keep complete anonymity throughout their VPN experience.
It's important to know that there is no free trial or money back guarantee.
Do I Recommend AirVPN?
We do.
Yes, I know it's in the 14 Eyes alliance, but it's also not logging any information on you at all, and it's an airtight leak-free system.
The unlimited torrenting and ability to work with Netflix are huge bonuses, and my hands-on experience working with AirVPN was nothing short of wonderful.
Speeds fell a bit more than I like to see on some servers, but others performed admirably. AirVPN's feature that automatically connects you to their fastest server should counteract this issue.
The customer service situation stung a bit, and I hate that they don't offer a money-back guarantee or a free trial. However, there is the option to use it for three days for a little over $1, so that's helpful for those who just want to try it out.
Out of 74 VPNs, we rate AirVPN at number 19.
If you need a better performing VPN, take a look at our best-performing VPNs here or just take a look at our NordVPN review or ExpressVPN review.
Add your own AirVPN review:
3 user reviews for AirVPN
Mark 9/10 May 14, 2018
One of the best in the market
I've been AirVPN's customer for over 2 years already. I usually buy 1-year subscription during BlackFriday to get discounted price. Unlike the author I found their speeds quite good with only one exception – South America. They don't have servers there, so if you're connecting from let's say Argentina, the nearest server would be in US and as a result the connection would be slow. However their European servers are excellent, I usually connect to Netherlands servers from all around Europe and never had any issues. Torrents work great, good speeds.
They DO have kill switch equivalent which is network lock. It's actually many times better than traditional kill switch. There's simply no way to connect to internet insecurely (without vpn) once the lock is activated, so you're fully protected in case you get disconnected.
I agree with author that the app's interface looks outdated, but I disagree on user friendliness – it's actually quite simple and intuitive to use.
As for privacy – like author mentioned, I like no-logging policy and the fact that their client is open source. And they got warm review from ThatOnePrivacyGuy (Internet's no. 1 authority on vpns)
Paul 10/10 February 8, 2018
Excellent
It DOES have a kill switch, its called the network lock and ive tested it and it works and in options you can get it to run minimized at boot with network lock on, so if your server drops out you won't have any connection unless you close the program (no VPN) or connect to another server, it maxes out my 40Mb/10Mb connection every time (holland servers) with 22ms latency – the interface is good compared to others as it shows you the load and latency on each server before you even try it – 3 day free trial by request.
I was with PIA before and they had speed issues on their servers (top heavy now) and will be renewing with AirVPN after trying month after month different ones.
Bel 6/10 November 5, 2017
Get What You Pay For
After my ISP shut down my connection after some alleged activity (copyrighted downloads), I decided to subscribe to a VPN service. Although PIA seems to be the more prominent name in my research, AirVPN has a better record.
THE BAD: The configuration files and tutorial for AirVPN and OpenVPN drove me nuts. AirVPN does not offer proxy, so I can't use it for single applications. The price isn't the best. Instructions to use their service are forum posts from employees. The speed on Windows (think 22mB/s max) is far less than Linux (think 36 mB/s max), though I assume I have something misconfigured.
THE GOOD: The desktop client is easy to use and clearly lists available connections and their stats. Setting up Android was super simple and did not require a forum post (but it is available). My internet stops if my VPN connection is interrupted, so absolutely nothing slips through the cracks. Tons of server options on the rare occasion (twice in 1.5 years) one isn't working properly.
I resubscribed to AirVPN happily. The service and client work perfect. Most servers trigger websites' CAPTCHA from botters, but nothing is blocked.