AVIRA was founded in 1986 in Germany.
The full company behind it is Avira Operations GmbH & Co. KG.
AVIRA is much more than just a VPN company. It's known for being a full-fledged internet security company, best known for it's free antivirus protection.
That sounds great on the surface. You get two for the price of one, right?
That's why I was excited to examine AVIRA's VPN, Phantom. I wanted to see if it's as secure as the rest of the company's tools.
For starters, I wanted to see if they collect logs on users?
And are speeds up to par? Can I watch Netflix and stream video on their servers?
In this review of AVIRA, I'll be uncovering the answers to those questions and more, while also sorting the pros and cons of this VPN service.
At the very end, I'll tell you whether or not this VPN is worth your money.
But before we talk about that, let's talk about the company behind AVIRA so you know who you're dealing with.
Avira VPN Background
The high-quality images were the first thing I noticed after visiting the AVIRA website.
They seem to market their products as an entire security suite.
That could be good or bad. It means their VPN slots in nicely, or it means they're spreading their resources too thin.
Here's what the homepage of AVIRA looks like:
It's definitely professional, modern, clean, and easy to navigate. The company has clearly invested time and money into making sure their site looks the part.
My first impression of the company is that they really care about brand awareness. AVIRA offers antivirus, internet security, a software updater, a "Safe Shopper" tool, and more.
Because of the security suites offered by AVIRA, the company's slogan seems to be: "We keep you protected, wherever you're connected."
But for the rest of this review, I'll be focusing on exclusively on their Phantom VPN Pro tool.
Here's what AVIRA has to say about themselves on their site:
Whether on your laptop or smartphone, Avira Phantom VPN masks your IP address, safeguards your private data and secures your connection on all networks."
This is a pretty generalized blanket statement. It doesn't tell me anything specific about Avira Phantom VPN or let me know what makes it private and secure.
It also doesn't mention anything about speeds, which are one of my top concerns when checking out any VPN.
I'll be showcasing the results of my own speed test on AVIRA servers in the pros and cons section.
But first, let's take a look at what people are saying about AVIA across the web.
Overall, people seem to say pretty positive things about the company online.
And AVIRA has an entire Twitter account committed to providing customer support to it's users: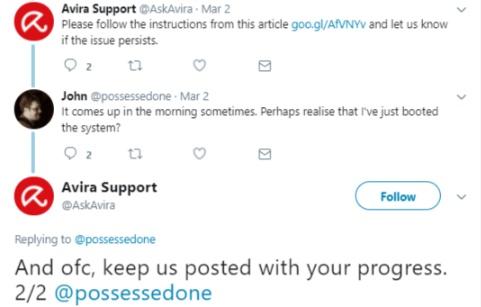 In addition to providing support to users, they tweet out updates about the company, servers, app details, and more.
Their tweets seem to be a mix of several languages, as well, with German seeming to be the dominant language of most posts.
Some users absolutely love them.
Just look at what this Twitter user had to say about their service: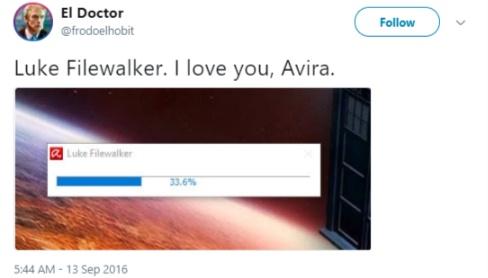 "Luke Filewalker" is pretty clever. I'll give AVIRA that.
But one Twitter user named Robert Darin seemed to be concerned about German laws and how they affect privacy and VPN providers located there: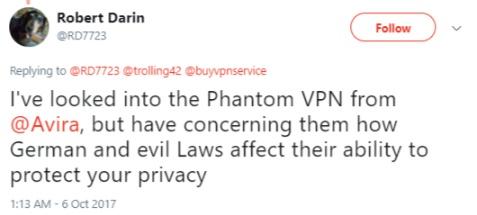 The company hasn't responded to the tweet publicly, despite being clearly tagged. So you know they read it.
Since AVIRA is located in Germany, there are some legal limits to privacy. Logs are required, for example. That's not very reassuring.
The German Data Retention Act requires public telecom and internet providers to record and save call records, text messages, and metadata.
This includes IP addresses, port numbers, and the dates and times that users connect to the internet.
This is comparable to data laws in Russia and China, and it potentially hinders any VPN provider based out of Germany.
We'll go over the logging policy of AVIRA later on, but I'm going to go over their features first.
Avira Phantom Compatibility and Features
AVIRA really pushes the idea that their VPN is anonymous and secure on their site.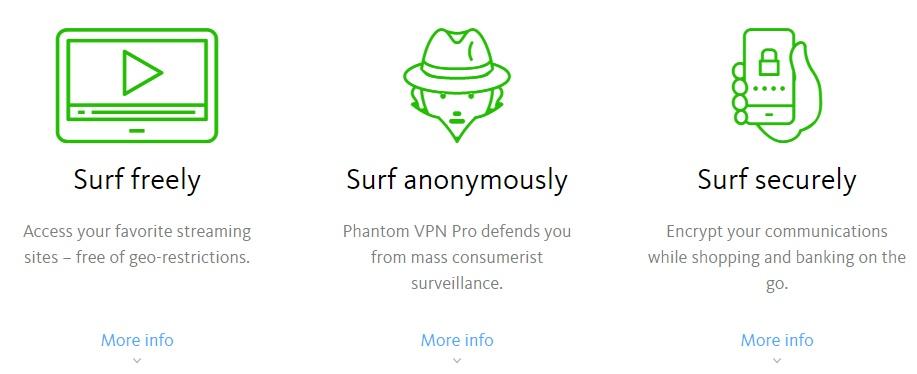 The company offers apps for different devices and operating systems.
They also offer a free version of their security suite and VPN.

The VPN service supports the following devices and operating systems:
AVIRA works simultaneously on an unlimited amount of devices.
That's one of the more amazing perks of their service, since most competitors limit the amount of simultaneous connections allowed.
For example, many other VPN providers might only let you connect to three or five devices, max. That means you might need multiple accounts for each individual in your house or company.
But this way, you might be able to split those costs more evenly across everyone. So it's a huge bonus when you think about it.
I'll break down pricing below so that you know exactly how each plan works.
It appears that the AVIRA Phantom VPN isn't available on routers, according to the company's website.
This VPN provides 22 servers 20 countries, with 3 of their servers being based out of the United States. That's incredibly low to be honest. It's probably the least I've seen after reviewing over thirty different VPN providers.
Since AVIRA was founded in 1986, I expected them to have hundreds, if not thousands, of servers.
AVIRA offers a complete list of servers on their site: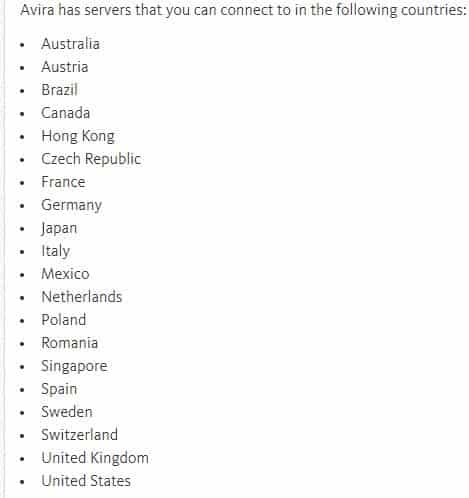 Phantom VPN Pro comes with safeguards: DNS leak protection and a kill switch.
Unfortunately, it appears that any kind of safeguard or kill switch isn't available with the free version of Phantom VPN. So you're going to have to upgrade to get full access.
Kill switches are essential for ensuring users' privacy and security.
They terminate your current browsing session when your connection is lost, which keeps your browsing history and information safe.
Now, let's go over how much AVIRA is going to actually cost you.
Avira Phantom VPN Pricing Options
AVIRA not only offers a free version, but also a 30-day money-back guarantee.
That means you can try out the service to get a feel for it. Then, you even have a few extra weeks after upgrading to get your money back in case you're unhappy with the decision.
AVIRA offers two different monthly plans: one for multiple devices and one for mobile.
They also offer a multi-device annual plan.
Here's how they are broken down:
The one-month multi-device package is $10.00 per month.
This comes out to be $120 per year. This prices is pretty decent compared to the monthly plans of other companies.
The one-month mobile package is $5.00 per month.
This comes out to $60 per year.
The annual multi-device package is $6.50 per month.
This comes out to be only $78 per year, so it's the most affordable plan and the best value in this case. (However, it's not such a steal when you compare it to the other $2-3 annual plans I've seen.)
Here's how the company's pricing plans are broken down on their site: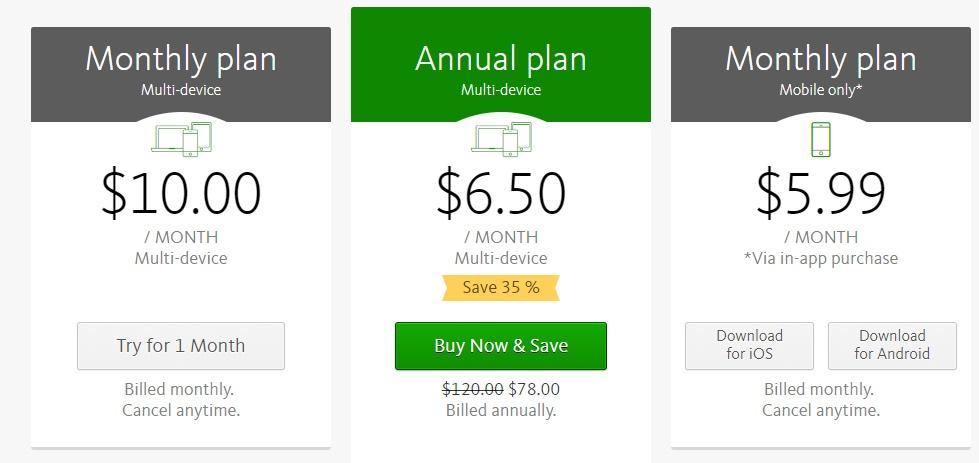 Payment methods include credit card, debit card, PayPal, and bank wire transfer.
I would recommend trying out the free version of AVIRA Phantom Pro, which is limited to 500 MB, to decide whether or not you like the service.
If you find that you do like AVIRA, it's worth it to commit to the annual multi-device plan.
It's fairly affordable for a VPN provider, especially if you consider that there is no device limit to the total number of simultaneous connections.
Plus, you can always get your money back within 30 days of your purchase with AVIRA.
Now that you know all about the features and pricing of AVIRA, I'm going to go over the pros and cons.
Avira Phantom VPN Pros
Let's start with the positives.
First, I'm going to tell you what I think the company is doing correctly in terms of being a VPN provider.
Here's a quick list.
1. It's secure
AVIRA's encryption methods are top-notch. Here's how they stack up against everyone else.
Is it Well Encrypted?
AVIRA offers AES 256-bit encryption. This is one of the highest possible encryption methods on the planet right now.
256-bit encryption is top of the line, bank grade encryption. Not even a brute-force attack can hack into it.
Here's what AVIRA says about their encryption:
"It would require tremendous effort to try all possible combination keys: 256-bit encryption offers more combination possibilities than there are stars in the universe (a septillion or 1042 stars), and the time it takes for billions of computers to crack the encryption goes beyond the age of our universe (13.8 billion years)."
That's pretty secure if you ask me.
Is Torrenting Allowed?
Torrenting is allowed with AVIRA, which is perfect for users looking to utilize P2P downloads.
That means you can add another layer of security when downloading movies or music from random sources.
2. Avira Phantom has Very Straightforward Application
AVIRA is extremely simple to install.
Once you've downloaded AVIRA, here's that the platform will look like.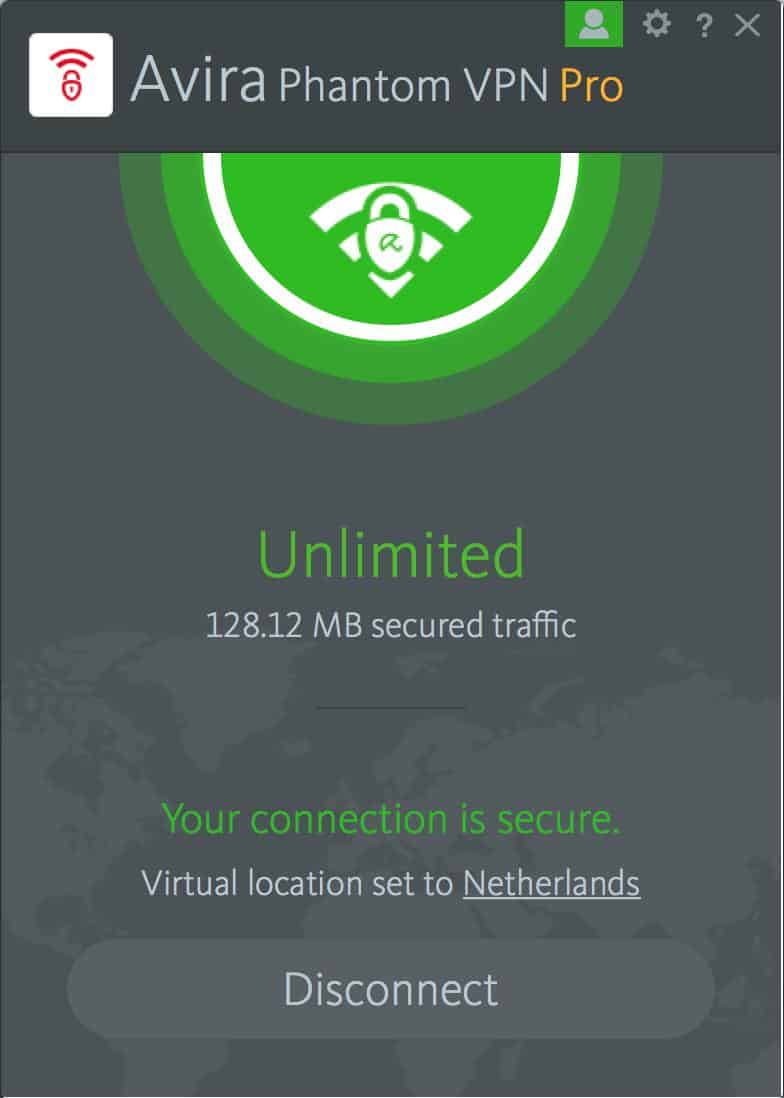 Select a server from the list to connect to it. You can even search for a server yourself.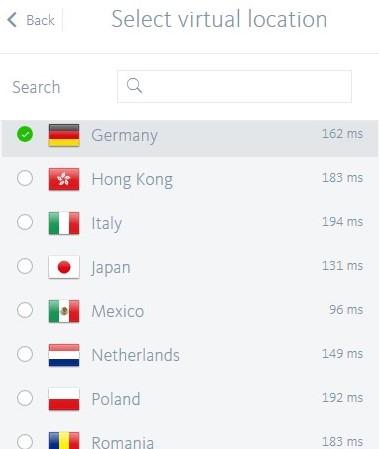 Ping speeds are listed on the right hand side of each server name.
That's about as complicated as using AVIRA gets. I love the ease of use. There's not a million extra buttons that I don't need, and everything that I do need is front-and-center.
Overall, I'd give it a 7/10 for usability. It's one of the best interfaces I've seen.
3. Average Price
AVIRA's pricing is simple and straightforward.
The yearly plan is $6.50 per month. On the one hand, that's nearly double some of the other cheap VPN providers I've reviewed.
But there is one key difference: You get access to as many devices as you want.
So that's a game changer.
It's pretty uncommon to find a VPN that doesn't cap their total number of simultaneous connections or charge more money for them.
I love that the same features are offered with each plan, too.
That's why pricing becomes a pro after adjusting for those issues.
4. Works with Netflix (for now)
Netflix is getting good at recognizing VPN providers lately.
It seems like most of the recent VPN provider's I've reviewed all failed at this step.
So I wasn't very encouraged to test AVIRA to be honest.
I logged into Netflix using AVIRA on a server out of Germany. As soon as I signed in, I saw German show titles.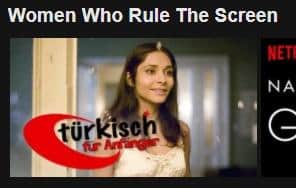 Most of the other VPN providers made it this far, too.
However, when you click to play on a title, it would usually shut you down and say that it knew you were using a VPN provider. That's exactly what I expected in this case.
Except when I clicked on the title to play it, it actually worked!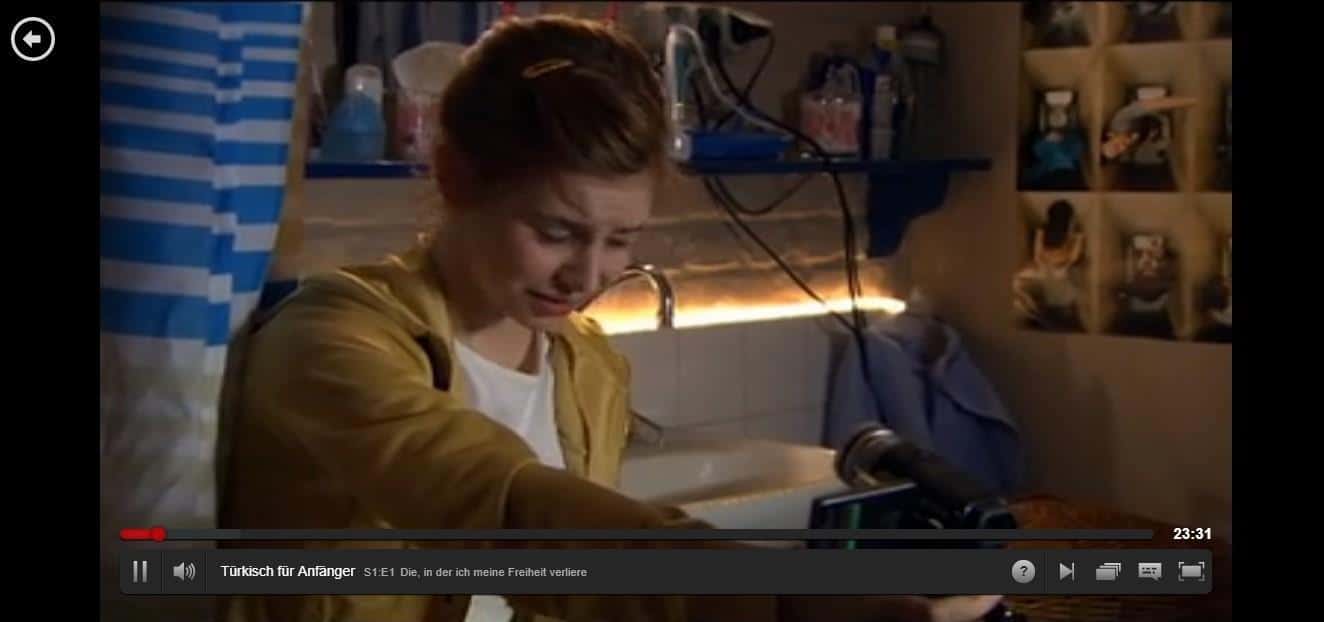 I was surprised that Netflix didn't know I was using a VPN. I was able to access a foreign title easily with AVIRA.
Avira Phantom VPN Cons
There are some great perks about AVIRA Phantom VPN.
The encryption is good, it's well-priced considering you can connect to unlimited devices, and it works with Netflix.
But there are a few big things that the company could improve on.
Here are my biggest issues with AVIRA.
1. Customer Support NEVER Answered…
AVIRA runs primarily a ticket-based system for customer support.
To get in touch with the company, click the "Get Help" button at the bottom of their website.
From there, you can search through the company's FAQ knowledgebase or contact support directly.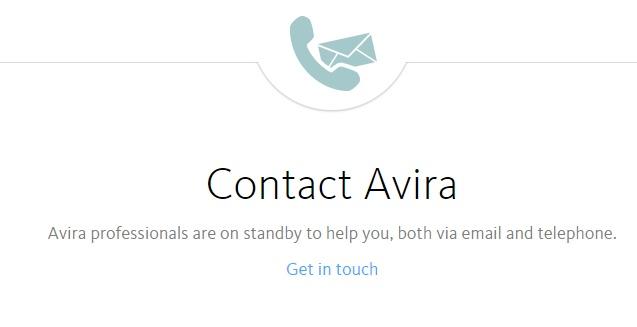 Once you click "Get in touch," you can select whether you're using the free version of AVIRA or the paid version for home or business.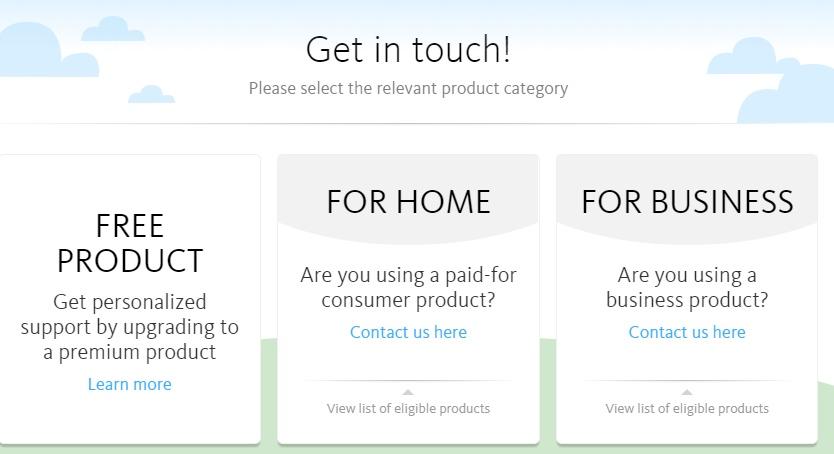 To submit a ticket, all you have to do is enter in your name, operating system, and message. You can also choose to add in your phone number, if you wish.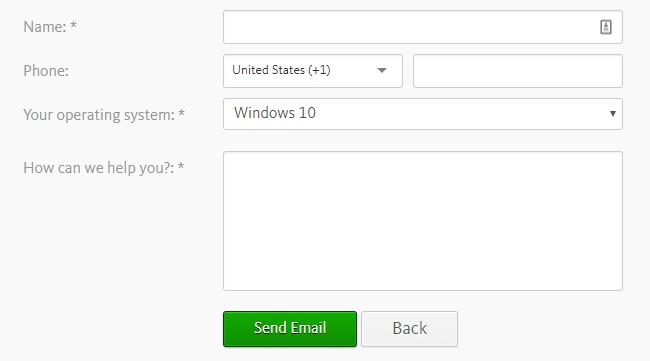 Here's the message I sent in to AVIRA, which I found the answer to in their knowledgebase.

Once you submit a question, you should receive this notification from AVIRA:

I wish that the company offered a live chat feature for some more hands on feedback, since I never gotten a response from them. It's been 7 days and still no reply. Seriously?
2. Extremely Slow Download Speed
Each VPN I've reviewed will talk about how fast their service is.
It makes sense when you think about it. Performance is the second most important attribute after security.
If you can't seamlessly browse websites without interruptions, it doesn't do you much good.
That's exactly what I wanted to test with AVIRA's servers. Are they as good as they claim to be?
I ran speed tests on AVIRA's US, Netherlands, and Hong Kong servers to see how the average of all three compare to the competition.
Here are my results:
US Server
Ping: 194 ms
Download: 4.34 Mbps
Upload: 2.23 Mbps

Netherlands Server
Ping: 40ms
Download: 6.98 Mbps
Upload: 9.02 Mbps

Hong Kong Server
Ping: 327 ms
Download: 3.23 Mbps
Upload: 0.78 Mbps

These are some of the worse speed test results I've ever seen. Each server was incredibly slow across the board.
The performance of other VPN providers might be OK, with just a single server bringing down a few other decent scores.
But in this case? They were all terrible, to be honest. You would have trouble doing anything noteworthy on any of them.
The fact that all three were bad leads me to believe they have a huge issue with performance across the board.
3. Logging Policy is VERY Suspicious
AVIRA claims to keep no logs of user data.
But in their privacy policy, they explain that they collect cookies, among other bits of information.
The company claims not to sell to third parties, but they do explain:
"If we work with advertising and publishing partners, we will only share non-PII as fully explained below. However, we may engage other companies to process data on our behalf."
Just because AVIRA has a sketchy logging policy doesn't mean that their VPN isn't secure. But I wish they were transparent about it.
The fact that their home country also requires logs is troubling, too. It means they are, in fact, storing your information. That defeats the purpose of using a VPN in my opinion.
Do I recommend Avira Phantom VPN?
Do I recommend Avira Phantom? Overall? No, I do not.
I don't recommend AVIRA as a VPN. There are much better options out there.
AVIRA offers easy-to-understand plans and unlimited simultaneous connections.
AVIRA Phantom VPN offers leak protection and a kill switch, along with a money-back guarantee.
Encryption is strong, torrenting is allowed, and it's easy to install and use.
Customer support is acceptable and it works with Netflix, which is amazing. Netflix accessibility is becoming more and more unheard of in the VPN world.
But I can't seem to get past the slow server speeds. It's unacceptable, and AVIRA really has no excuse here. These are some of the slowest servers I've ever seen.
They're affordable. But they need to offer more servers to really stack up to competitors.
Especially for a company that's been around for longer than 30 years.
I also don't appreciate the sketchy logging policy that AVIRA has on users, either. I think that the company has the potential for improvement, but I'm not sure if they'll actually fix these issues.
P.S. I'm always interested in user-reviews so if you've used Avira VPN before, don't hesitate to leave your review below. If your experience matched mine, cool. If it didn't, that's fine too!
Leave Your Own Avira Phantom Review
5 user reviews for Avira Phantom
Jules 1/10 March 23, 2018
Avira is often slower than TOR
Avira is very slow, sometimes slower than TOR…
It also constantly crashes and I have to restart my PC. I'd recommend avoiding Avira like plague.
damien wert 2/10 January 17, 2018
Avira Phantom Pro
I agree with the above mentioned poor download speed and the almost non-existing customer service-I finally changed to another provider-there are worlds regarding service and performance between the new one and Avira.
Geo 9.5/10 January 8, 2018
Very interesting information
I've been an Avira fan since "almost" day one but only for their android products.
Recently Avira advertised a free limited time offer of their "Phantom VPN Pro" which I've been using for the last two weeks. This was more out of curiousity as I normally use Disconnect.me VPN.
I had Phantom on my laptop, iOS, and Android. After a few days, I uninstalled it from my laptop as it wasn't auto-connecting. The same concern is happening on the iOS, but I'm giving it a bit longer to see if the problem will fix itself. The android is working perfectly.
I agree with the above comments especially with the extremely poor customer services support. I've sent two messages and have yet to receive any response.
I've just received employment in China and was wondering if anyone has any information on Phantom's performance in China and/or can someone suggest a VPN for China?
I look forward to your comments.
Caleb 9/10 December 9, 2017
Avira Phantom VPN - The Good and Alright
Approximately 1 month ago, I decided it was high time I find a nice and usable VPN that would give me all of the freedom the internet has to offer. I downloaded the Nord 3-day trial, but something was.. Off for me, so I decided to download the Avira Phantom VPN and give their 500MB free tier a try. I'm certainly glad I did because now I can't imagine my internet usage without it. The ease of use really shines through with this easy-to-use and setup VPN. It's a simple one-click action to activate the VPN service as well as de-activate it.
The connection speed is also pleasantly fast, and I had no connection issues while using it. The "Alright" portion of this review comes into play regarding their anti-virus software. They were very keen that I may want to download this as well. With that said, however, I didn't feel pressured to install the anti-virus after downloading the install package for the VPN; only when I was perusing their website. To summarize, Avira Phantom VPN is fairly priced (My subscription is priced in rubles and comes out to around $8-9 each month. Their yearly plan is cheaper, and they have a mobile-only plan at a reduced price), works incredibly well, has a clean interface, and is extremely easy-to-use. I would definitely recommend it to anyone who wants a pleasant experience.
Jack esdale 1/10 January 2, 2017
Slow
I had for about a year kept buffering and I would suggest that it was very slow compared to other VPNs.
Definitely not as good as ExpressVPN or NordVPN which are priced similarly.